[Editor's Note: This review may contain spoilers]
Writer: James Tynion IV
Artist: Riley Rosmo
Colors: Ivan Plascencia
Summary
It begins with the Batman Who Laughs playing a card game and talking, but it's unclear who he's talking to and it could even be the reader. But he goes on to explain how he came to be.
Flashback to Earth-22 years prior. Joker has captured Batman and plans on taking their cat and mouse game to the next level. Joker pushes Batman's limits further than he ever has before. Batman does the unthinkable and finally kills the Joker by snapping his neck.
However, Batman doesn't realize that in his death, Joker infected him with a unique strain of the Joker nanotoxin as one final act. Batman slowly becomes as evil and sadistic as the Joker, but unlike the Joker, he maintains his highly ordered and deductive mind.
Batman reaches out to the rest of the bat-family.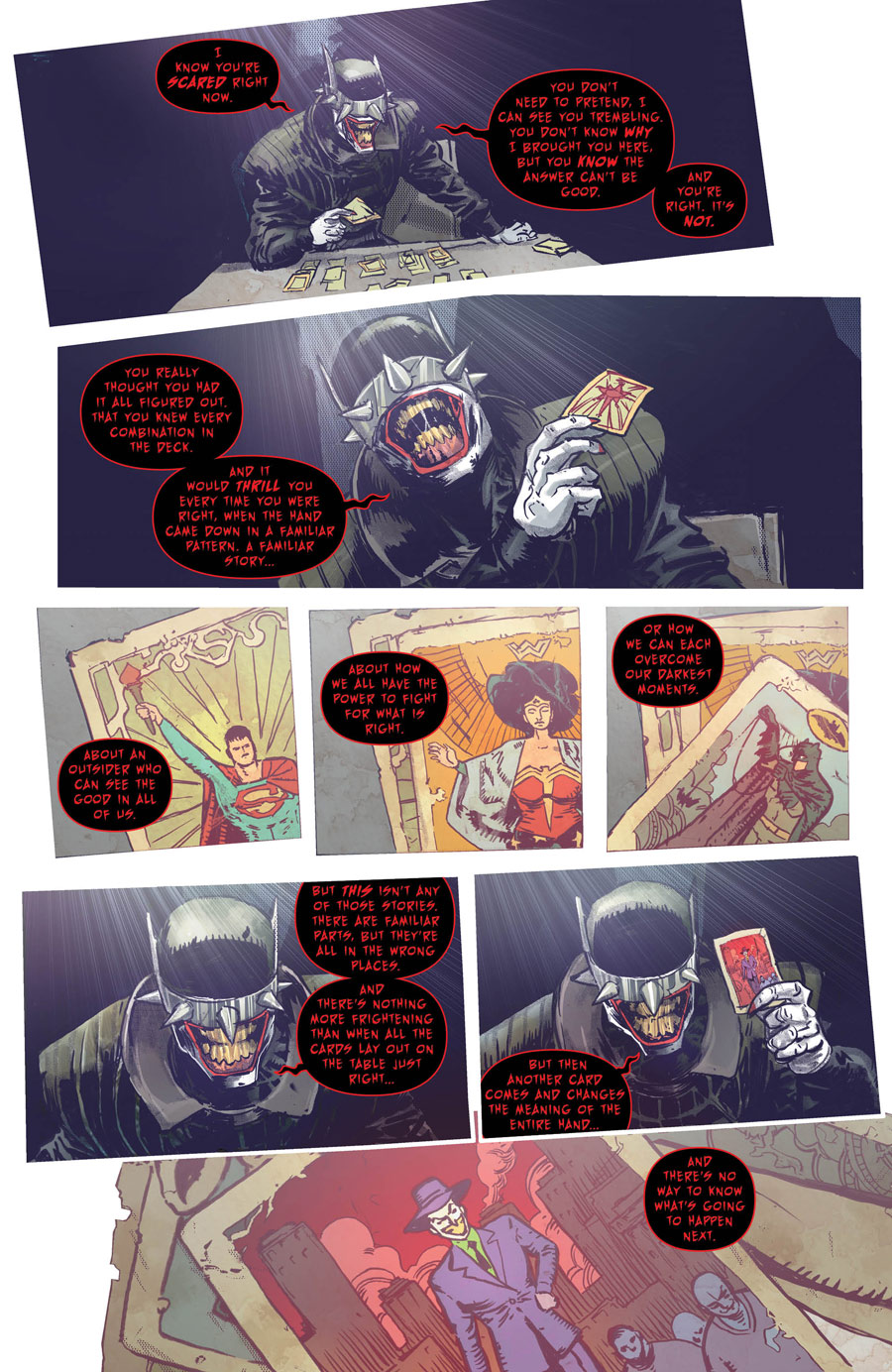 Positives
This is a great issue that had me captivated from beginning to end. Tynion proves, once again, he is one of the top writers in the business by not holding back in his storytelling. He takes this issue to an unusually dark place and paints a vivid nightmare of how horrific a Batman with the Joker's moral code could be.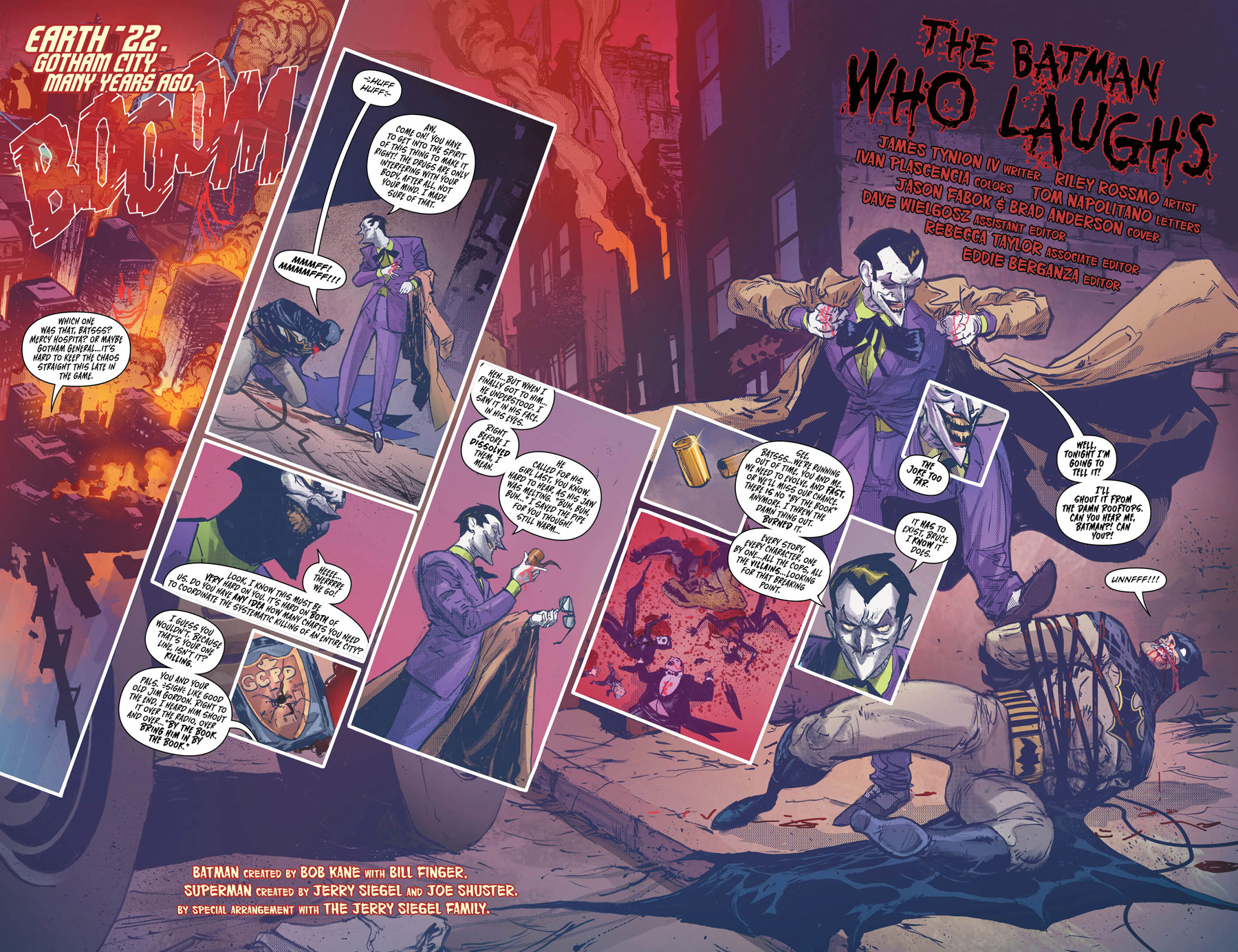 Negatives
The only negative I have about this issue is the same negative I have about a few of the other one-shots now: I would love to explore this world a little bit longer.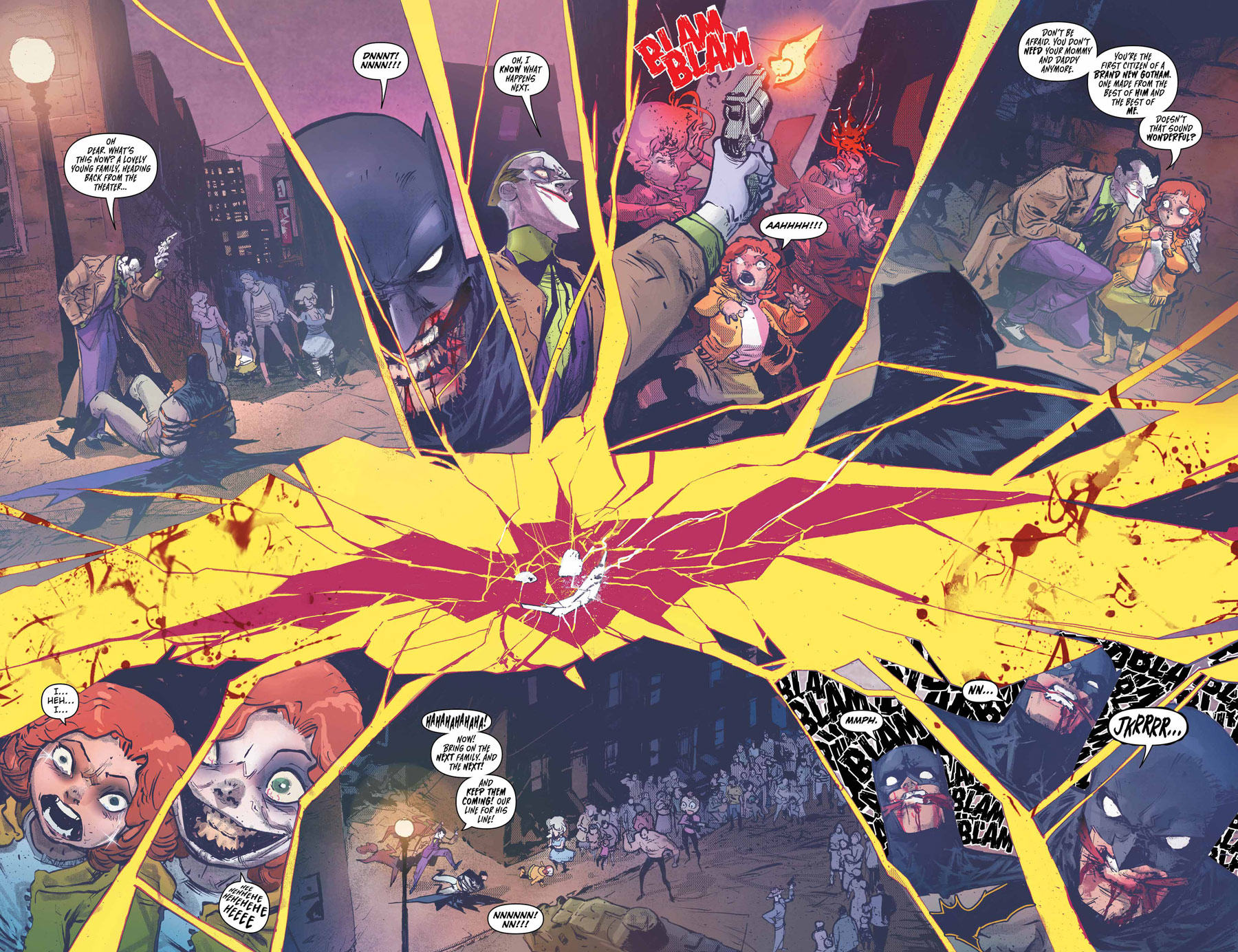 Verdict
This is arguably the best one-shot coming out of the Dark Nights: Metal event. Tynion takes the story to a terrifyingly dark place, and even though it's a one-shot, it makes it clear to the reader how much trouble the DC Universe is actually in in the central Dark Nights: Metal mini-series.
I recommend this to, obviously, anyone following the mini-series, but also to those that aren't. This is such a great issue that if you like Batman, Joker, or even just dark stories, I think you'll enjoy it.