[Editor's Note: This review may contain spoilers]
Writer: Gerard Way
Penciller: Nick Derington
Inker: Tom Fowler
Colorist: Tamra Bonvillain
Summary
We are still on the street as Cliff, Jane and Larry are facing down some robot types who seem to require the Patrol to do their bidding.  They gain power as they force Cliff to proclaim love for Jane.  As she realizes what's going on Jane does the opposite, "I hate you Cliff Steele!"  Who says love conquers all?  This sucks the power out of the robot things and they are easily overcome, revealing them as suits of armor for occupants Cliff seems to recognize.  The team quickly ushers Casey to Dannyland to keep her safe.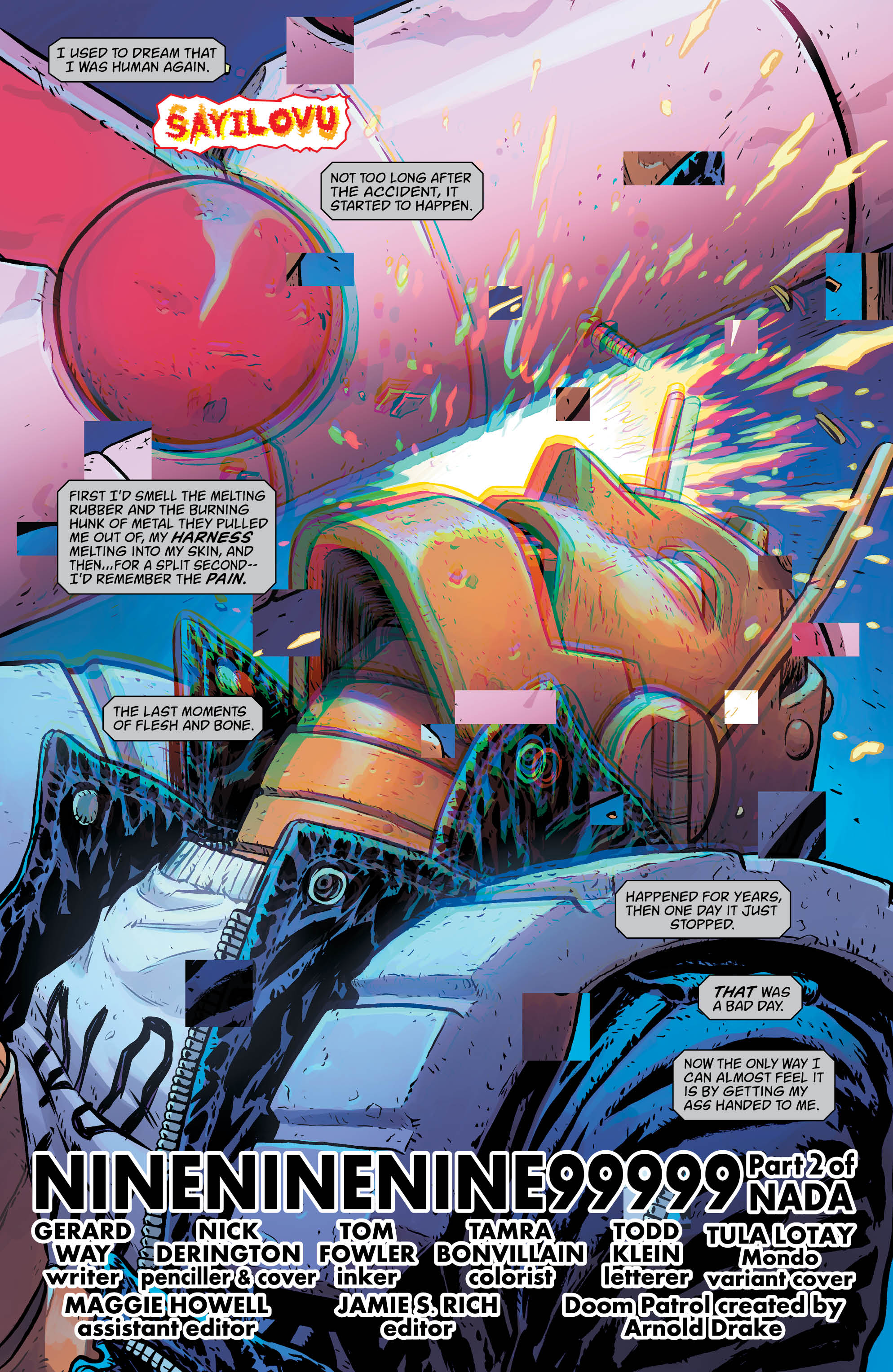 Meanwhile, Lucius Reynolds is drawn into Mister Nobody's Brotherhood of Nada, not to be confused with his Brotherhood of Dada from the '90's.  Along the way, The Disappointment appears, in search of his promised bride.  At least that's what the last panel in the comic he is reading seems to indicate will happen next issue.
At home, Lucius's parents are finally seeing things eye to eye and when they open the door to his room, the reality of his situation finally becomes apparent.
Positives
Derington's references on the posters in Lucius's room are simply brilliant. Brilliant.
There's something brewing here and it doesn't rely on any standard form of comic story telling.  The multi-dimensional aspect still fascinates if you give in to it.  It is, however, the humanity shown in the opening sequence of Cliff's memories that draw the reader in and provide something the reader can relate to.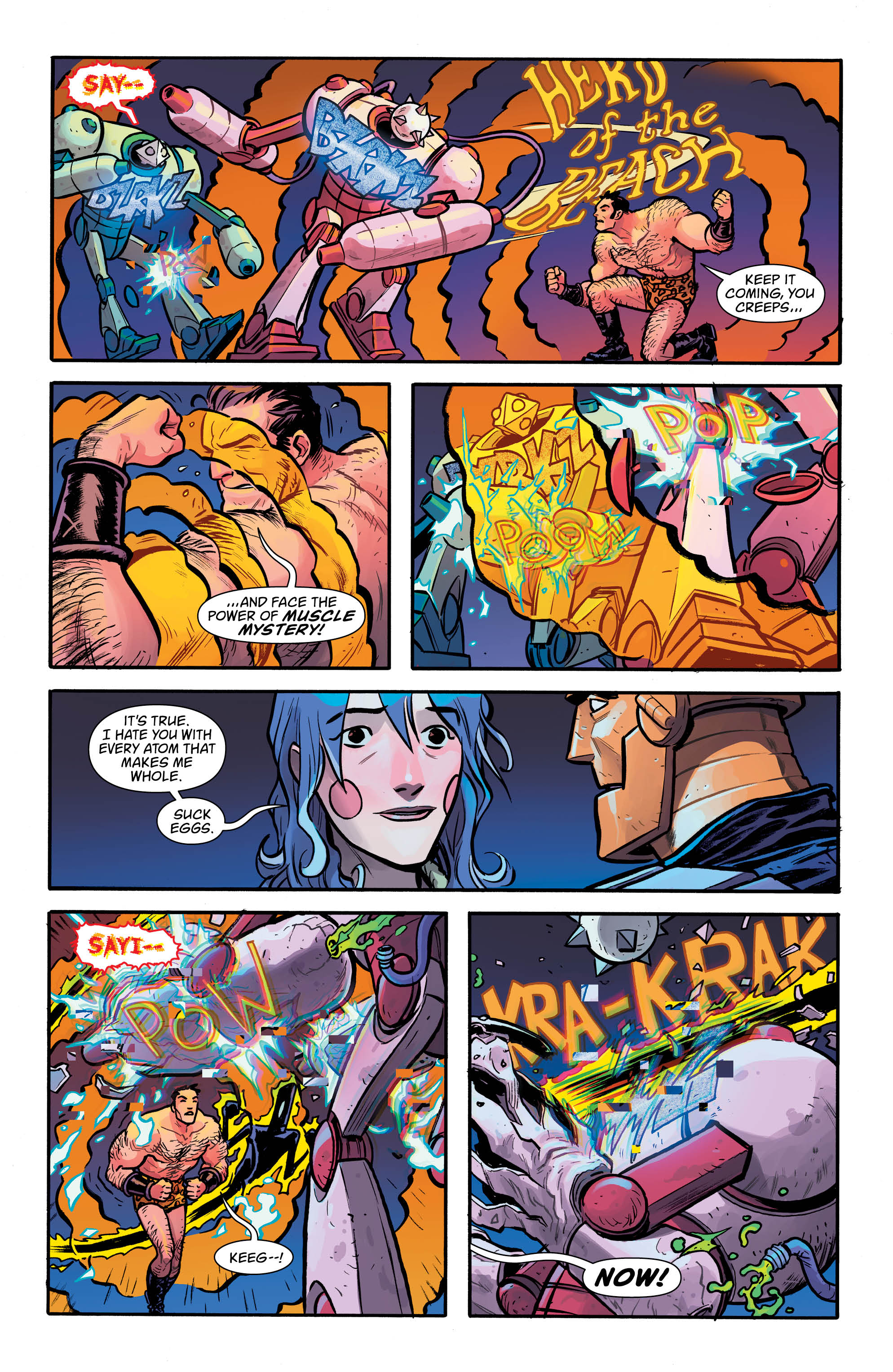 Negatives
The unique story telling style of this comic will turn some readers off.  The publishing delay is not helpful either.  A regular schedule would help this title immensely.
Verdict
It's nice to be back in this world.  It's a bit of a challenge, but the likability of Casey, Cliff and the Reynolds makes it easy to jump back in.  The story telling style is unique but exciting.