[Editor's Note: This review may contain spoilers]
Writer: James T Tynion IV
Artists: Raúl Fernandez & Alvaro Martinez
Summary
"Batmen Eternal" part four! Ulysses Armstrong knows everything there is to know about Tim Drake's future—including every inevitable step he'll take on the road to becoming a dark version of himself! Unfortunately, Ulysses is perfectly happy to take everything from him…and use it to give birth to an unstoppable menace!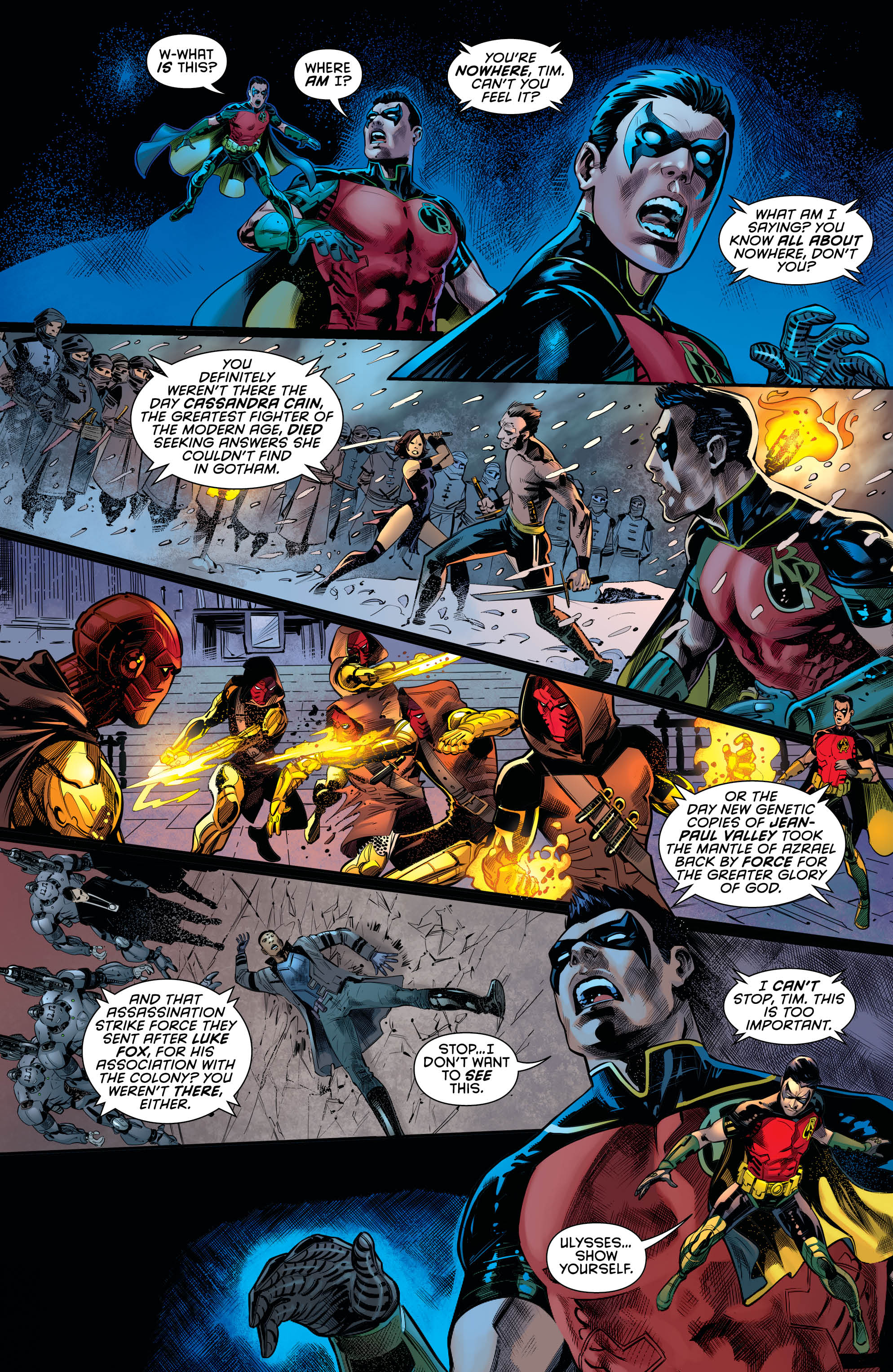 Positives
The first thing that grabs you is the art by Fernandez and Martinez, whose art style looks both sleek and gorgeous, giving the book a whole new aesthetic. In this issue, both the Bat Family and the Colony face off against Ulysses-controlled technology, leaving our heroes at a great disadvantage.
Ulysses' plan revolves around Tim's motives, which starts to mess with his mindset, proving to readers just how evil Ulysses is as a villain. We also find out more about Cassandra, as she was the bridge at this point between Tim and Bruce. Now that Ulysses has fractured this relationship, her role has become bigger.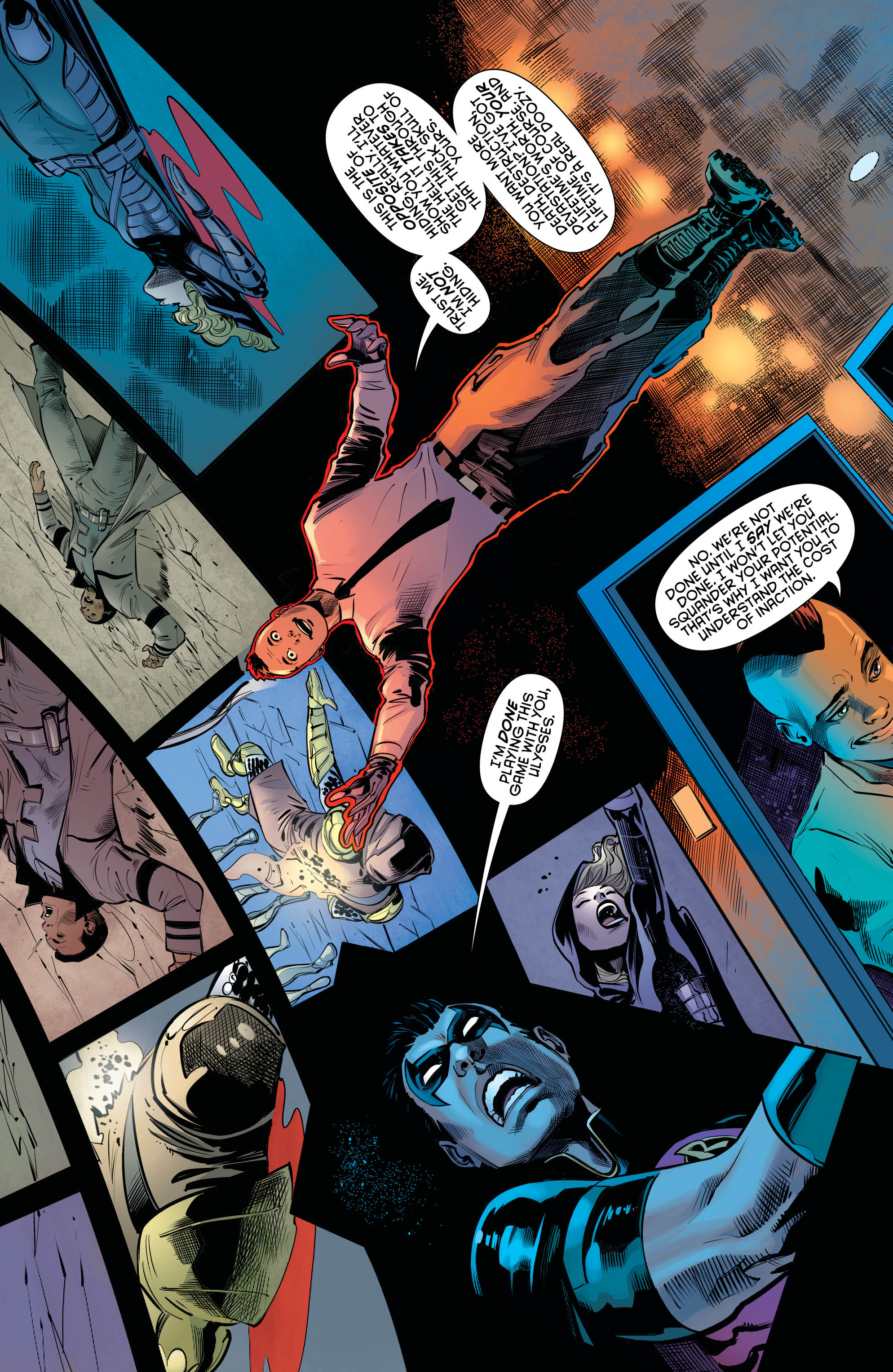 Negatives
There are no negatives worth mentioning in this issue.
Verdict
Buy, as the reader finds out just how Ulysses took control of Tim and most of the Colony soldiers.