[Editor's note: This review may contain spoilers]
Writer: Bryan Hill
Artist: Leandro Fernandez
Colorist: Dean White
Summary
Placed in an impossible position by the white nationalist gang he's been sent to infiltrate, white-passing FBI agent Richard Wright is forced to take an action that can never, ever be undone.
Positives
Ben Oliver's cover is great. It's very simple but evokes a lot of emotion. The image is striking and memorable.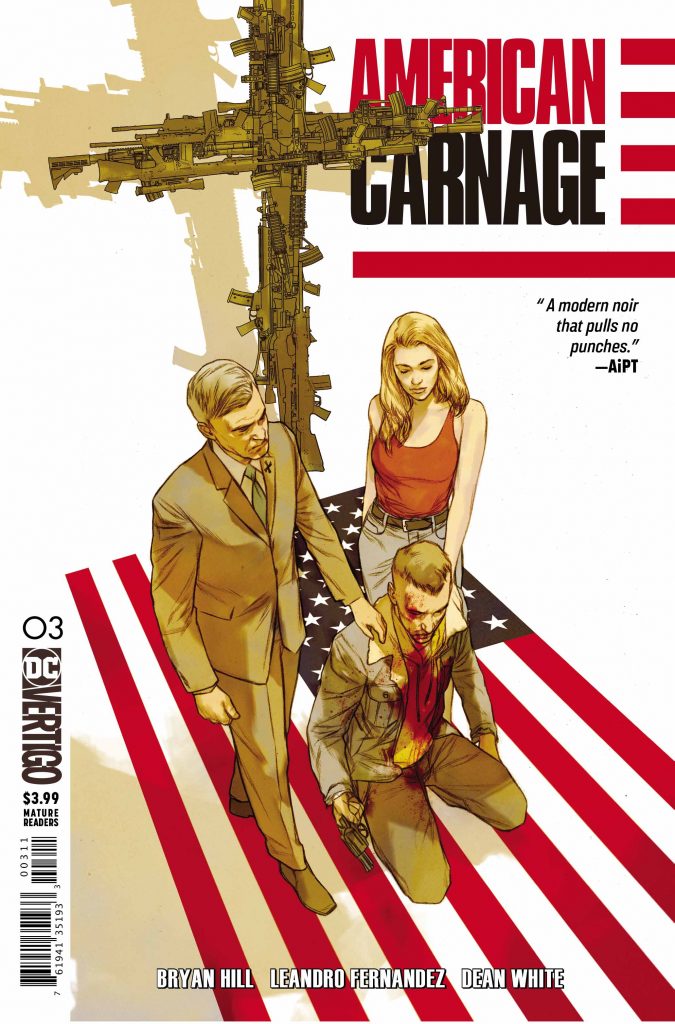 The issue provides some solid insight on Richard. How he feels as a mixed race person and how that motivates them. It helps ground the character. There's an idea that he has to lie based on what different kinds of people he's faced with while also feeling like he doesn't belong anywhere.
The issue is interesting mostly because I have no idea where this story is going. The crap hits the fan a lot quicker than I expected and there are certain events towards the end that baffle me but in kind of a  good way. I am excited to see where the story goes.
Negatives
I really don't like the interior art. There's not as much detail as I normally like. Some of the stylistic choices are interesting but don't do anything for me personally and I'm not sure what these choices add to the story. I found the art to be distracting; it was an element that was constantly taking me out of the story.
Verdict
This is a solid issue. I think the story has gone in an interesting and intense direction. I have a better sense of the protagonist. My only issue is that I find the art to be unappealing which does hurt the quite a bit.