[Editor's Note: This review may contain spoilers]
Writer: Warren Ellis
Artist: Jon Davis-Hunt
Colors: Steve Buccellato
Letters: Simon Bowland
Summary
We're now only months away from the conclusion to this series and it sure is noticeable. After a brief introduction to the issue to establish where we are in the plot, Ellis takes readers on a wild ride of violence and destruction. Together Ellis and Davis-Hunt yet again prove why they are one of the best creative teams working together. 
Positives
It's good to be so thoroughly entertained by a Wild Storm issue after previous months. The hiatus the series went on is proving to be one the best things the series could have done. Action has always been a strong suit of the Wild Storm but this issue takes the cake.
You can almost hear Ellis and Davis-Hunt laughing at how good their action sequences are. The plotting from Ellis and the realisation from Davis-Hunt stands out amongst the work DC is currently publishing. There are pages in this single issue that rival the artwork of We3, and considering that was a three issue miniseries and this is issue 20 of an ongoing series that's mighty impressive. 
Truthfully it's hard not to just gush over how good the book looks but for Jon Davis-Hunt to regularly put out such fantastic artwork is absurd at this stage. The book may have hiatuses but that does not take away from the sheer beauty of each issue. At times this series has really dragged its feet but as soon as the gloves come off issues like this one blow readers away with their frenetic pacing. It may sound silly to read these reviews without reading the books themselves. Pre-hiatus it had become a 'good month, bad month' series that would struggle to provide an argument for readers to stay attached. But if the past two issues are anything to go on, The Wild Storm is now a worthy contender for best action series at DC.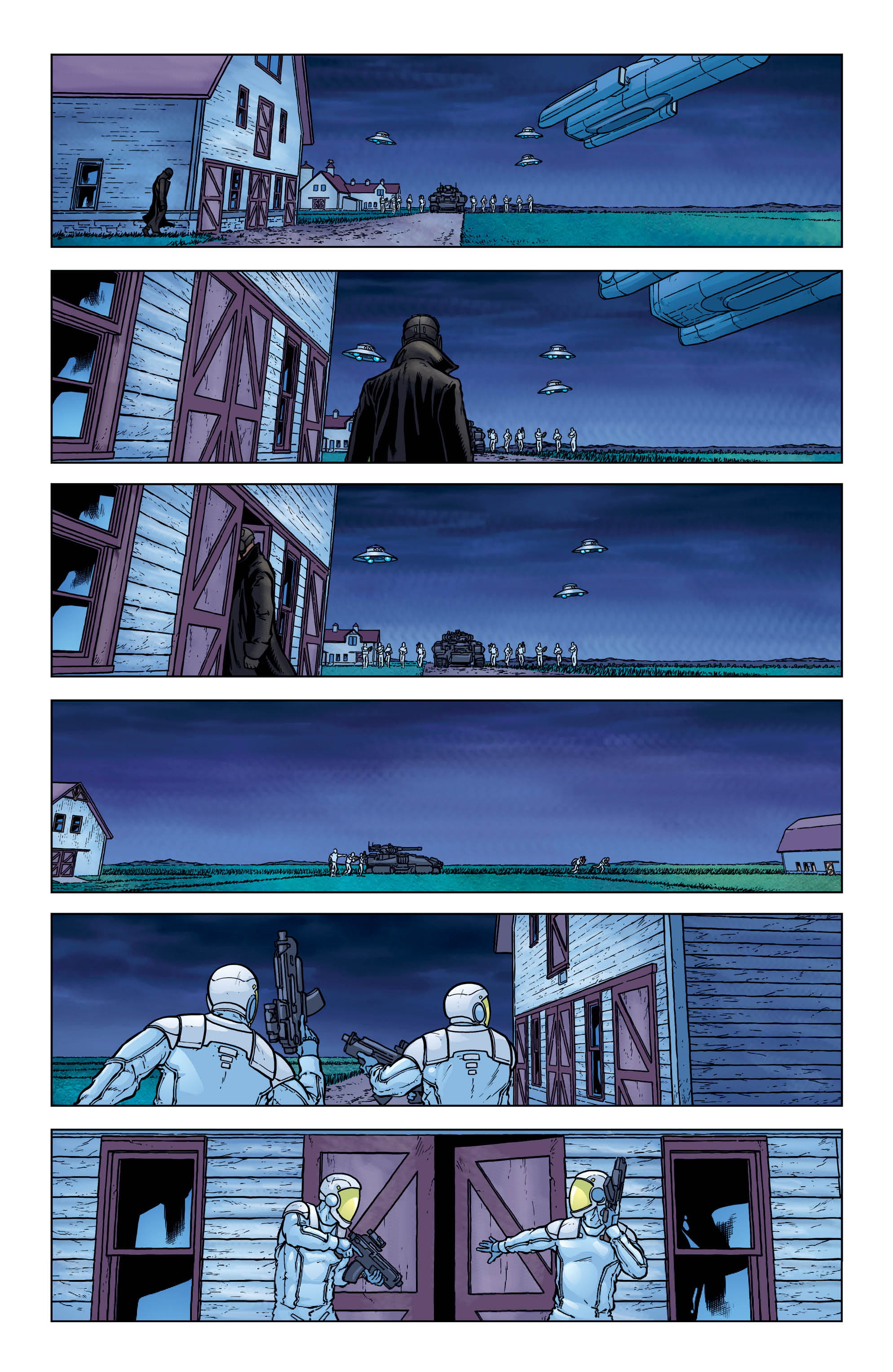 Negatives
Like last month, there's not a lot to criticise here. For once it is a nice change of pace for 'like last month' to connote a positive comment. Truly, this is a comic for readers that like action. If one was to desperately look for a criticism, then the pace of the issue is so comically fast that it may take five minutes to read. This obviously isn't a strong argument for value for money, especially if readers have already been put off and are waiting for the trade. 
But the argument against this is the stellar artwork which encourages rereading. Not even rereading so much as just admiration. Double page spreads in here could be framed. If you really admire artwork then this is a must but if you are on a budget then waiting for the trade might make more sense. 
Verdict
As satisfying as it is, The Wild Storm is a great series again. As it nears closer to its conclusion both Ellis and Davis-Hunt emphasise why they work so well together and why they were the right creative team for this book. A must for action fans.