[Editor's note: This review may contain spoilers]
Director: Ben Bray
Writers: Katie Rose Rogers, Brooke Pohl & Gabriel Llanas
Starring: Melissa Benoist, Mehcad Brooks, Chyler Leigh, Katie McGrath, Jesse Rath, Sam Witwer, April Parker Jones & David Harewood
Summary
Supergirl must deal with the destructive aftermath of Lex's nefarious plans. Shocked at what Lex has created, Supergirl faces her biggest challenge yet.
Positives
The highlight of the episode is David Harewood who goes on somewhat of a vision quest since he is unable to deal with killing Manchester. Harewood acts the hell out of these scenes. And it was a nice treat to see Carl Lumbly as M'yrnn again; he was one of my favorite parts of last season.
Supergirl forms a trio with Alex and Lena in this episode that I like a lot. For one, it gives Katie McGrath something to do which is nice. She's been under utilized this season. And it's cool to see these three work together without the DEO or anything.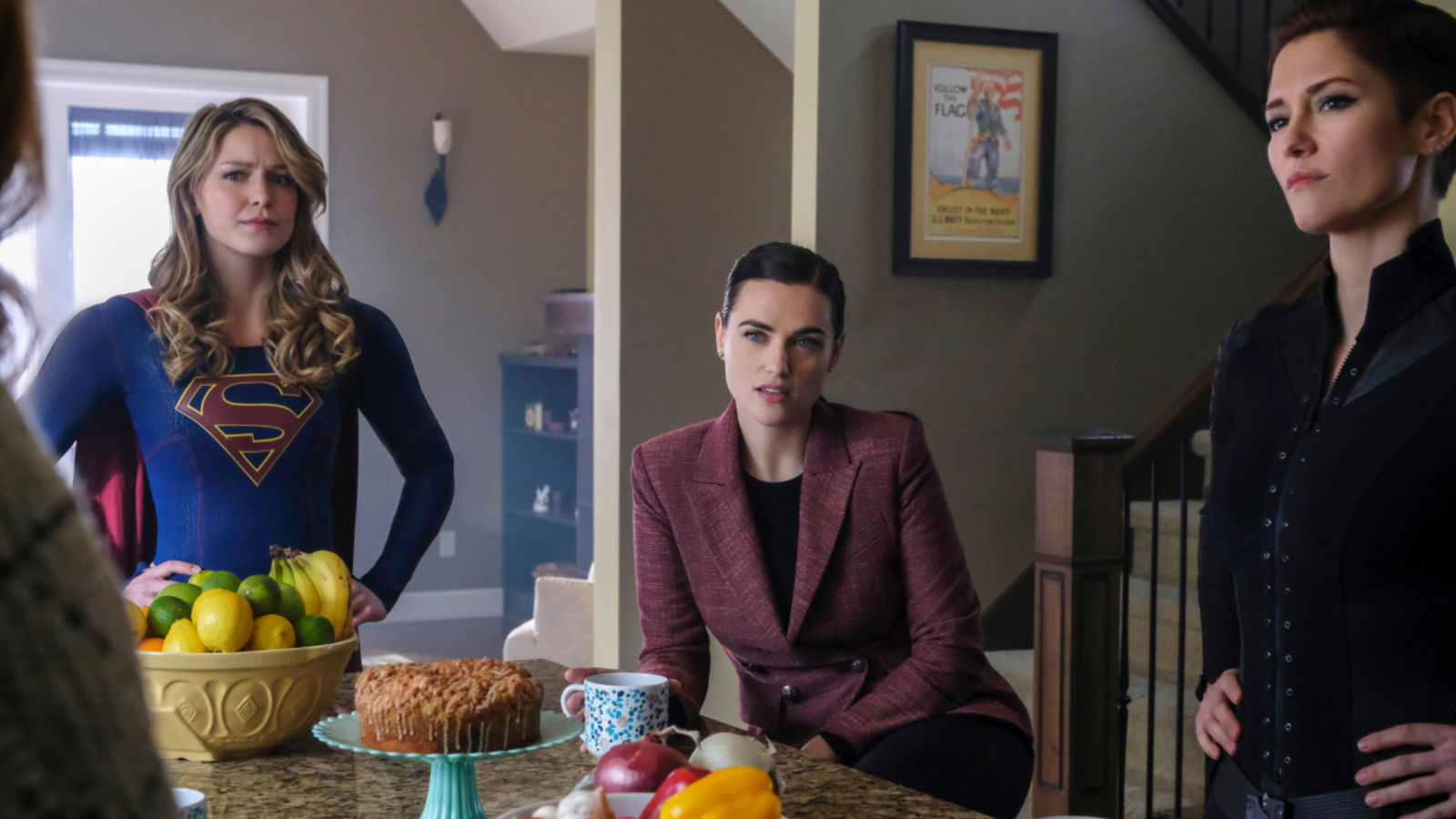 While Melissa Benoist has played evil versions of Kara before, she's been a little over the top. It is enjoyable but never intense. With Red Kara in the attack on the white house, Benoist was able to pull off intimidating and a little scary. And she plays it well. It's a great scene.
Negatives
While the white house scene is great, it was completely ruined by the previews for the episode. The commercial only showed this scene and the president declaring her as public enemy number one. Neither of these things happen until the end of the episode and the shock of it is diminished by the fact that I'm waiting for it happen.
J'onn's vision quest is a over explained. The writers felt the need to write dialogue explaining that the scenes between him and his dad were taking place in his mind which I already understood. But then the episode visually communicates immediately after the dialogue. Maybe they're scared people wouldn't be paying attention or they're writing specifically for reaction channels on YouTube who never understand anything because they won't stop talking. It's a pet peeve of mine; I hate when writers talk down like this. I didn't need this information spoon fed to me in dialogue especially when there's an effective visual communication of the idea.
Verdict
This is great episode. I have a couple of nitpicks but it still works very well. The progression of the plot is fantastic; I love where this story is going and this episode episode does a lot to move the characters forward a lot.