[Editor's Note: This review may contain spoilers]
Director: James Wan
Screenplay: David Leslie Johnson-McGoldrick, Will Beall
Story: Geoff Johns, James Wan, Will Beall
Starring: Jason Momoa, Amber Heard, Patrick Wilson, Nicole Kidman, Willem Dafoe, Dolph Lundgren, Temuera Morrison, Yahya Abdul-Mateen II
Reviewed By: Derek McNeil
With the DCEU movies receiving a less than favourable reaction from fans and critics alike, it was great to see Wonder Woman break this trend, but the question remained whether this was a fluke or if DC could keep up the momentum and follow it up with another hit. And now we know the answer: they absolutely can.
At the core, Aquaman's story is based on the original King Arthur. A king raised in secret seeking to reclaim the throne that is rightfully his by birth. Fittingly, this aspect is kept as the focus of his origin story.
Superhero movies are often criticized for unnecessarily telling or retelling the origin of the hero featured. However, Aquaman has been a second-tier hero up to this point. He's popular enough that many in the audience will have heard of him and be familiar enough with his powers, but not familiar enough that they are likely to have heard his origin story before.
Aquaman's Atlantis has a rich mythology, which was first imparted to comics readers in Peter David's The Atlantis Chronicle's and expanded upon by subsequent writers. I am pleased to see that this history is referred to. I was also gratified to see David and other creators of Aquaman over the years get a shout out in the closing credits.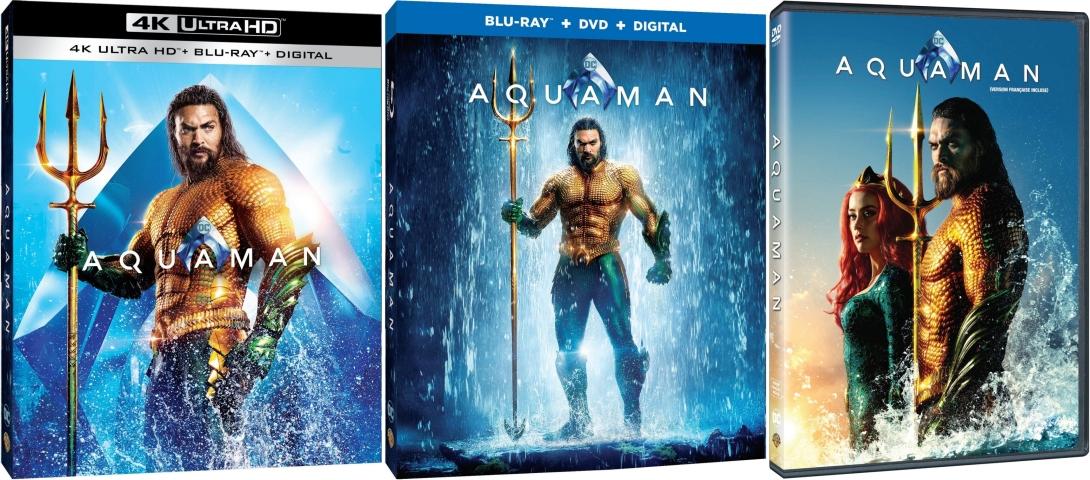 On the other hand, where the movie seems to differ from the comics is in the character of Aquaman himself. Although Jason Momoa does a superb job of playing Arthur Curry, this isn't exactly the same Arthur we know from the comics. Although no stranger to fighting, the blond-haired superhero is generally portrayed as more of a strategic thinker than his live-action counterpart, who is more of a throw punches now and think things through later kind of guy.
However, this isn't necessarily a change for the worse, and actually isn't too far from the version of Peter David's, who first gave us an Aquaman who was a badass. He knows his limitations, as we see when he tell Mera that he realizes that he's a blunt instrument, but he's a damn good at it. Also, he's not quite the dumb brute that he presents himself as. In one scene, he displays a decent knowledge of classical history while trying to figure out a puzzle left by Atlan.
One thing I really love about this movie is how it doesn't shy away from the cornier aspects of the preceding comics and cartoon versions, but embraces them and makes them cool. The primary example being the orange and green costume. As we see on the Blu-Ray box art, it looks amazing, but it almost completely comics accurate. We also see him riding a seahorse and his telepathic abilities being depicted as an emanation of concentric circles. I half expected that the story would also introduce a walrus named Tusky.
This movie does a fantastic job of conveying the massive grandeur and beauty of Atlantis and other locations. The ocean depths are still mostly a mystery and the cinematography gives us a taste of the wonders that might lie down there. This is an absolutely gorgeous movie and the Blu-Ray does a fine job of bringing this beauty to your living room.
Special Features
The special features are the usual fare of behind the scenes looks at the various aspects of production and interviews with the cast and crew. There also is a sneak peak of the next DCEU movie, Shazam!, as well as including the trailer.
However, the disc fails to include any of the trailers, tv spots, or other promotional materials for Aquaman itself. I have always felt that at a bare minimum, a Blu-Ray or DVD should include any trailers for the main feature. However, other than that one noticeable gap, the Blu-Ray features a decent amount of bonus materials.
Verdict
Overall, Aquaman provides a gorgeous viewing experience with a fun story, and the Blu-Ray does justice to DC's latest hit. If DC can keep their momentum going with Shazam! and beyond, then the future looks rosy for DC movie fans.
Film Score: 5/5
Special Features Score: 4/5
Overall Blu-Ray Score: