Remember Safe Sex?
It was one of the comics announced (though never actually solicited) back in 2018 as part of DC's Vertigo relaunch. Since that announcement, it would be an understatement to say things haven't unfolded as they were laid out. First was the controversy that ended the series Border Town. Next came the cancellation of Mark Russell's Second Coming (the series will be published this year by Ahoy Comics).
Now, Safe Sex, by Tina Horn and Michael Dowling, is moving to Image Comics. The book will be rebranded as SFSX (Safe Sex) and be on store shelves this September.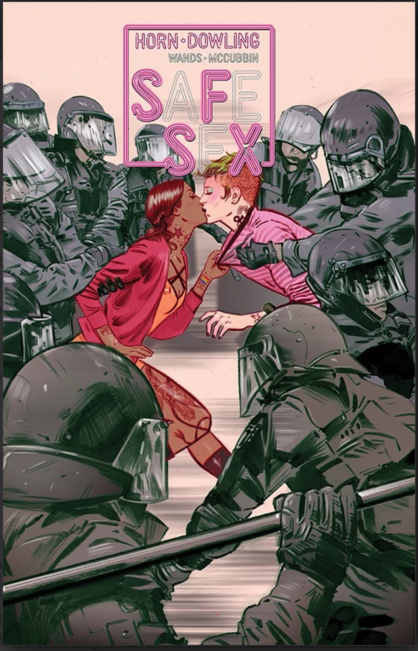 Here's the first issue description as it appears in Image's September solicitations:
SFSX (Safe Sex) #1
WRITER: Tina Horn
ARTIST: Michael Dowling
COVER A: Tula Lotay
SEPTEMBER 25 / 24 pages / FC/ M / $3.99
Notorious kink writer TINA HORN teams up with artist MICHAEL DOWLING (Unfollow, Death Sentence) for SFSX, a social thriller about sex, love, and torture that reads like SEX CRIMINALS in Gilead crossed with Oceans 8—with a SUNSTONE twist! In a draconian America where sexuality is bureaucratized and policed, a group of queer sex workers keep the magic alive in an underground club called the Dirty Mind. Using their unique bondage skills, they resolve to infiltrate the mysterious government Pleasure Center, free their friends, and fight the power!