Review: FEMALE FURIES #6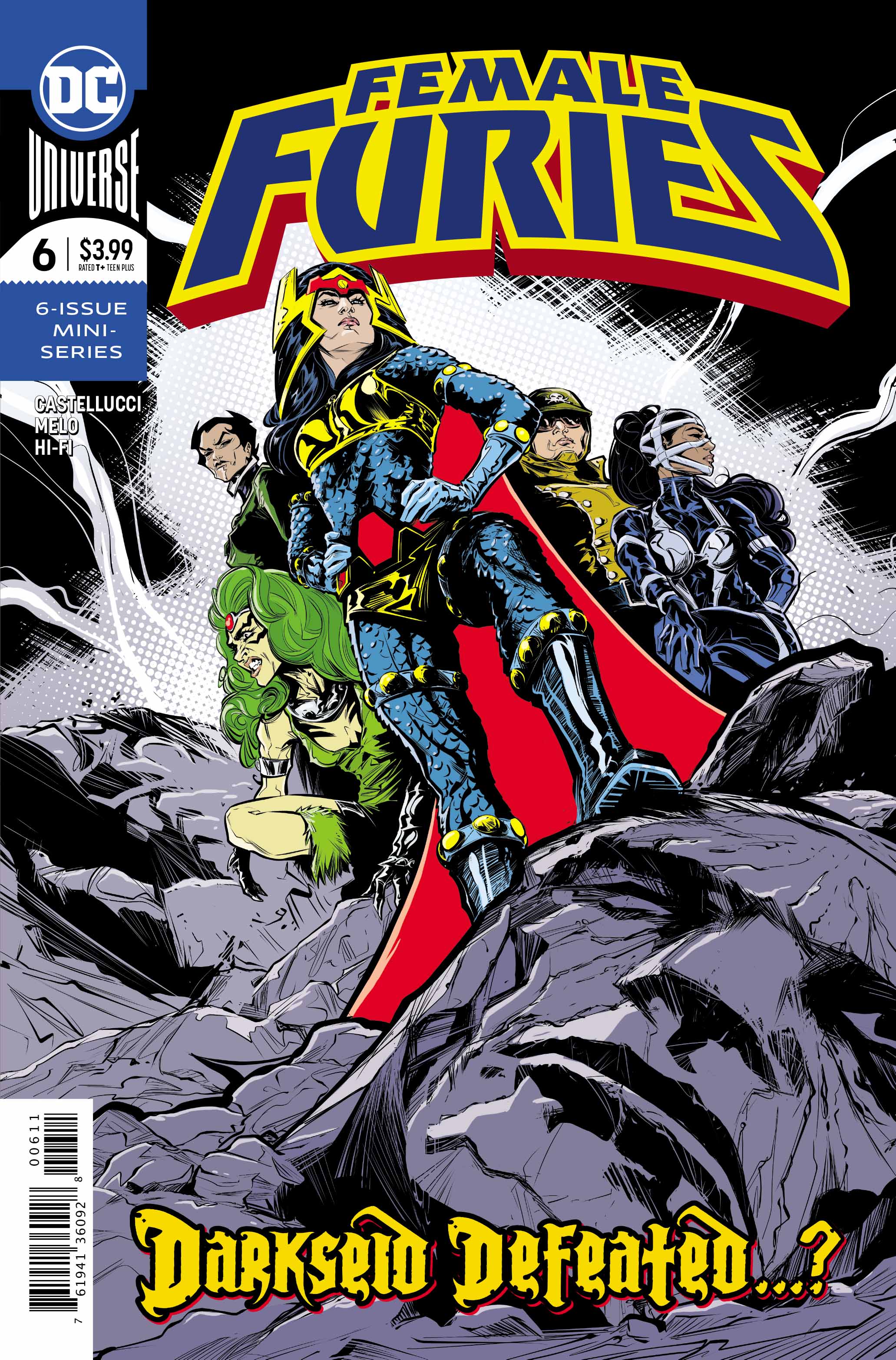 [Editor's Note: This review may contain spoilers]
Writer: Cecil Castellucci
Artist: Adriana Melo
Colors: Hi-Fi
Letters: Sal Cipriano
Reviewed by: Tony Farina
Summary
In the final issue of Female Furies, Barda and the Furies try desperately to free half the population from Darkseid and his evil team. The half of the population they wish to free are the women. They try in vain to stage an uprising and then they try to lure the Beautiful Dreamer to help them.
Meanwhile, Granny discovers that after the Furies murdered Willik, she will not be replacing him on the high council. Instead, she is now to take orders from a dunce. The Female Furies are blamed for this decision and so, Granny being full of Goodness, decides to forgive them all…just kidding. She loses her mind and brings up new Furies to replace them.
There is a lot that happens at the end that I refuse to spoil.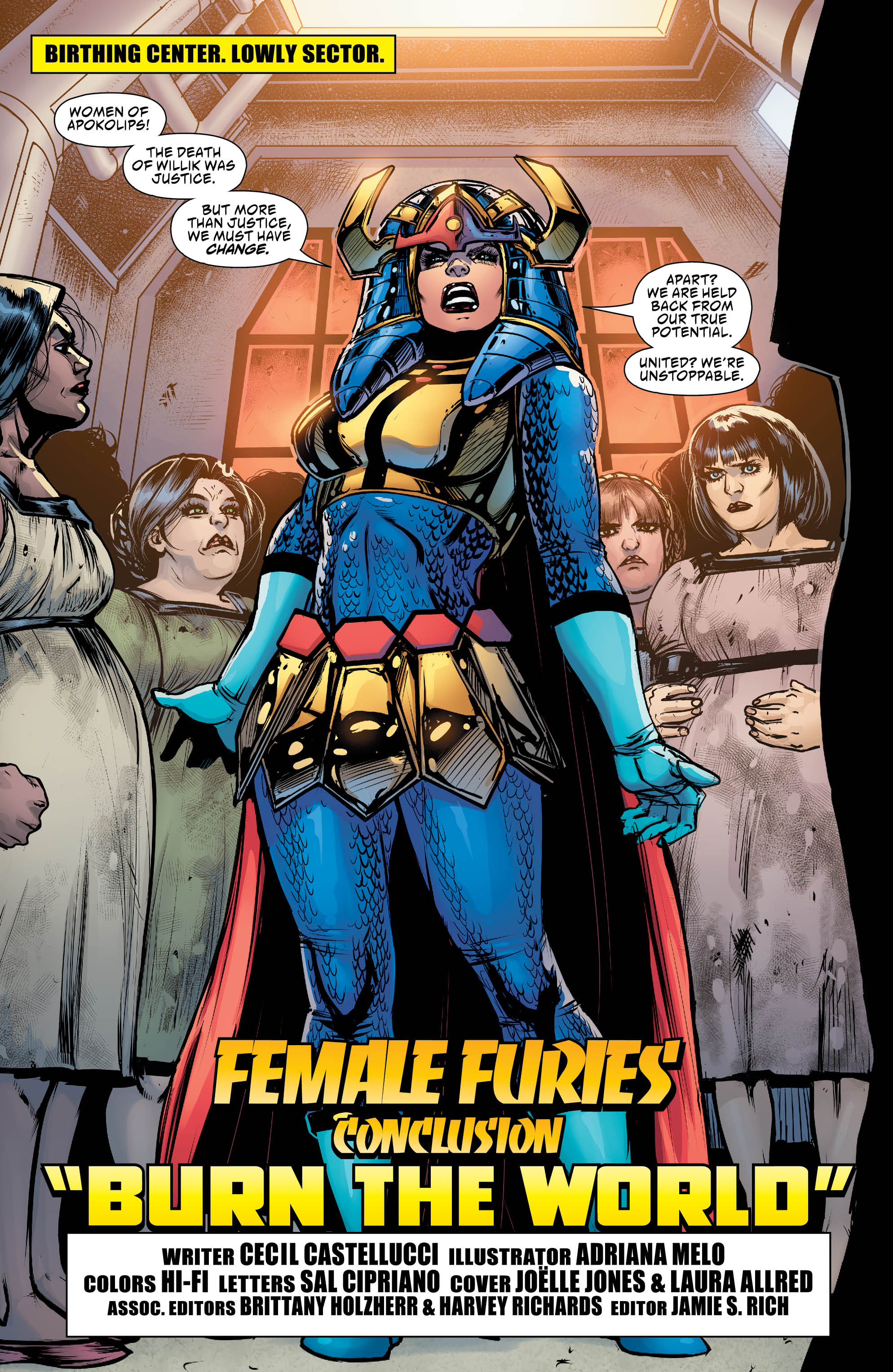 Positives
I can not show it here, but right in the middle of this book is a two page splash that has old Furies vs new Furies. Seriously, get two copies of this book so you can take that page out and frame it. It is Adriana Melo at her absolute finest. The artwork she has done in Female Furies is inspired. According to her Twitter account, she is going to be working with Jody Houser next on a Harley/Ivy book. That is going to be amazing. Go add that to your pull list now.
I would argue that Melo is one of the top five artists working for DC comics right now. Here is the proof.
There is a line late in the book that sums up what is great about this issue (and the series). Women helping women.
Castellucci knows that often times, that is hardest thing. Women are pitted against each other and from that, they fight (in this book literally) and try to hold each other back. The men convince the women they are worthless and worth less. The cycle continues and it is tragic.
Negatives
This book is over. What will I do now? Oh right. Read it again.
Verdict
Before I give my final verdict, I would like to speak directly to the writer of Female Furies.
Cecil Castellucci, you are a magnificent story teller. Somehow, you manged to take Kirby's world, which was obviously made in the early 70's and make it fresh, new and timely. You took what he did, paid tribute to it and then wrote a six issue mini-series social commentary about it. You have done the world a service. As the father, I thank you for what you have done.
My final verdict is that Female Furies will be nominated for multiple Eisner Awards. You, will want to be the person who read it before that happened.  Buy the individual copies. Buy the TPB when it comes out. Support your local shop, but also, support the message of this amazing, ground breaking, and absolute perfect mini-series.