Review: NAOMI #6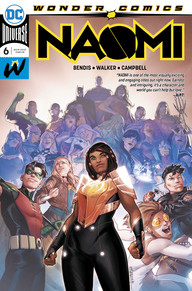 [Editor's Note: This review may contain spoilers]
Writer: Brian Michael Bendis & David F. Walker
Artist:  Jamal Campbell
Letters: Wes Abbott
Reviewed by: Carl Bryan
Summary
"Uh Dad.  I don't think I am going to ever sit down again!" – Naomi
Naomi's best friend, Annabelle witnesses Naomi go through a portal to the world where she was born.  Unbeknowst at the the time, it is with the killer of Naomi's Naomi's parents and Dee are distraught and wanting an explanation.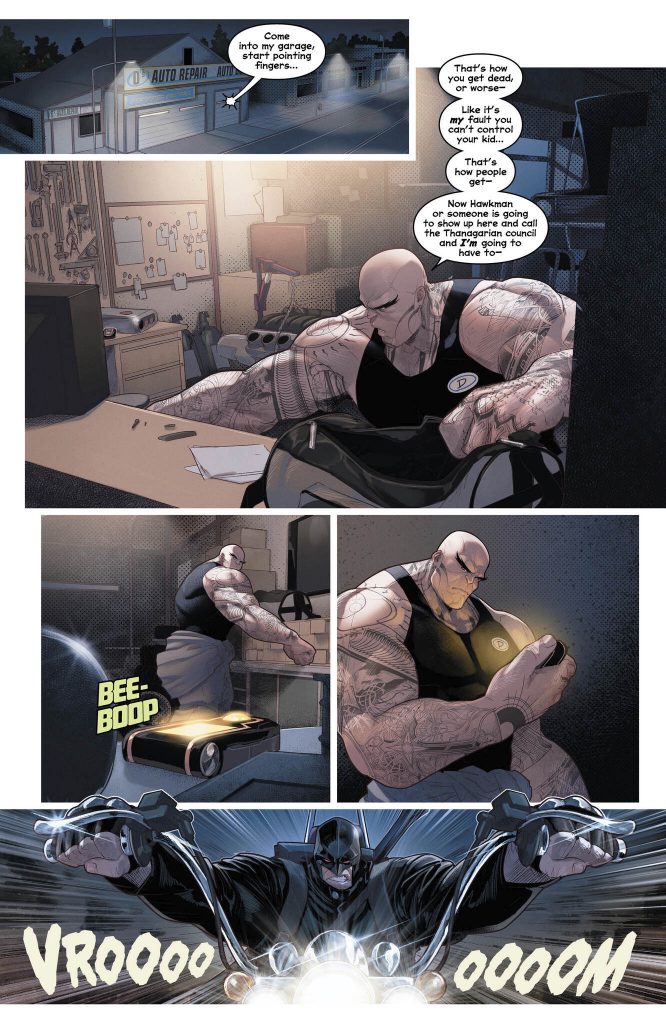 Positives
Okay…let's talk about the cover art!  This is worth the price alone as Bendis, Walker, and Campbell have converged and created a new character for today!  This is historic stuff and DC recognizes it!  Naomi needs some time to be trained and it appears that Young Justice is coming to do just that!  However, the cover is perfect as it has the "Trinity" on top and the core DC characters in the background and crescendos to Naomi front and center!
Jamal Campbell is the hottest artist right now!  Gobble up his stuff as he is going to be one of those that you will want to collect like Todd McFarlane!
The story line…. superb!  I think Bendis has spent a great deal of time on Naomi and it shows.  This is why DC has him constructing a lot of their writing and while, in my opinion, he falls short on some story lines, he has done an incredible job capturing Naomi and her mindset!
She is impulsive in this story.  Who, but a teenager, will discover her powers, be transported to where she originally came from and want to immediately rebuild that civilization?  All impulsive and she just discovered her powers!  It is the teenage mind at work and Bendis and Walker capture it perfectly!
Naomi's adopted parents are Biblical in a sense in that they see they have to give up their daughter for the greater good!  The end frames of her talking to her parents and then flying off – priceless!
Negatives

Nothing at this point.  One can point to some parallels in Superman's story and pick the whole concept apart.  But readers should enjoy this new generation of hero.  There are only so many ways a hero can become a hero, and Naomi's creative team has nailed it!
Verdict

As always with Naomi, you should invest in past issues, and after reading them, hang them on your walls!  Campbell's art is magnificent and poster worthy at every turn!