Geoff Johns, what's going on bud?  Shazam #7 has been pushed back a total of 10 weeks, now being scheduled for release on August 21, 2019.  This means that Shazam #8 and Shazam #9 are now scheduled for September 4, 2019 and September 18, 2019 respectively.  Check out some other articles we've written about the delays here and here.
This is around the fifth time Shazam #7 has been pushed back.  It's hard to believe that the original release date was July 3.  They say patience is a virtue, but this is getting ridiculous.  What do you think?  Let us know in the comments and check out the Shazam #7 solicit below!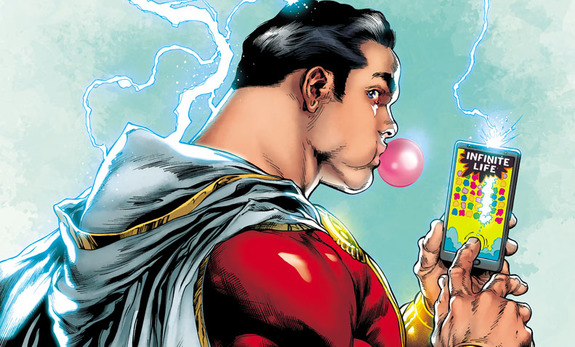 SHAZAM! #7
written by GEOFF JOHNS
art and cover by DALE EAGLESHAM
variant cover by IVAN REIS
and OCLAIR ALBERT
"Shazam and the Seven Magiclands" continues as the shocking new member
of the Shazam family is revealed! This mystery person will send shock waves through the entire cast!
ON SALE 07.03.19
$3.99 US | 32 PAGES
FC | RATED T
Additionally, you can also check out the solicit for Shazam #8 below too!
SHAZAM! #8
written by GEOFF JOHNS
art by DALE EAGLESHAM
backup story art by MARCO SANTUCCI
cover by DALE EAGLESHAM
variant cover by MICHAEL CHO
As Billy Batson and the rest of the Shazam Family are about to learn as they cross over into the Darklands, the Magiclands aren't all fun and games! In a world filled with all kinds of frightful creatures and haunts, nothing will compare to the horrors of Billy's own internalized fears.
ON SALE 07.31.19
$3.99 US | 32 PAGES
FC | RATED T