Review: 

Preacher

4×06 "The Lost Apostle"
[Editor's Note: This review may contain spoilers]
Director: Jonathan Watson
Writer: Gary Tieche
Starring: Dominic Cooper, Ruth Negga, Joseph Gilgun, Pip Torrens, Julie Ann Emery, Noah Taylor, Tyson Ritter, Mark Harelik, Aleks Mikic, Scott Johnson, Archie Thomson, Deone Zanoto, Luke Jacka, Bev Killick and Tony Farrell
Summary
We left Jesse shot and bleeding at the hands of Eugene and the saint of Killers at the end of the last episode. This shocking turn of events leads directly into "The Lost Apostle" and this week we finally witness the events that led to the shock opening of episode one, with the Preacher who fell to Earth.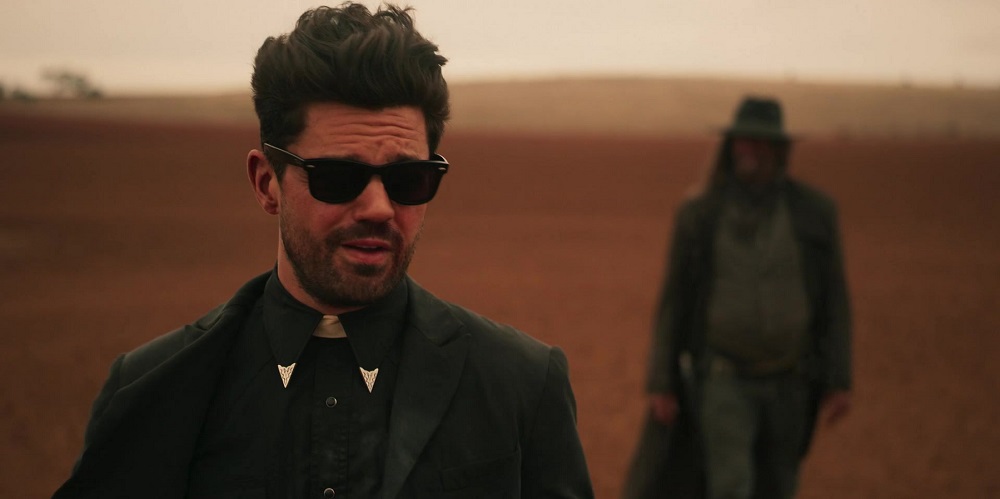 Positives
The picture is finally becoming clear. Last week Tulip and Cass reunited, and set off on the road to finding their partner in crime. Their arrival in Australia is both hilarious and a clever dig at American cop shows and how their agents treat people. The satire in this series has always been some of the best on TV, and this episode is no exception.
I was left aghast at Eugene's actions last week, as they were totally contrary to what we know of his character. I was just as shocked at the Saint's actions this time around, as the one I thought would save Jesse is the one that shot him, and the one I thought would shoot him is the one that saves his life… albeit temporarily. Very, very clever.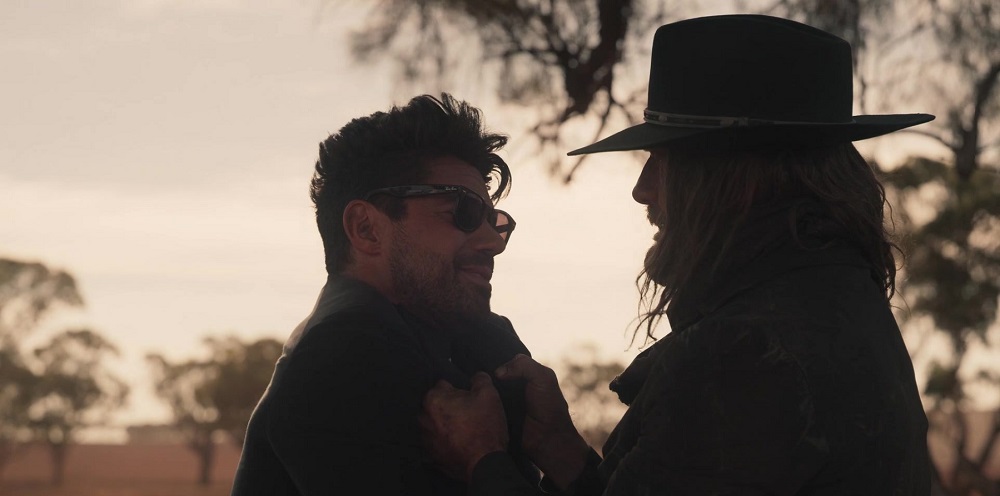 There's great comedy, action and – as always – some real surprises in this episode. Two of my favorite moments have God going thermonuclear at our hero, and the Saint seeing red, quite literally, at the sudden appearance of Tulip and Cassidy.
Negatives
This is going to sound really odd, but I hate spoilers so much that the sneak peak at the end of this episode really bugged the heck out of me. The end of this chapter was shocking, as intended, but the glimpse at the next installment, which totally gives away the resolution to the dilemma, really takes the cake.
AAAAARRRRRGGGGGHHHHH! STOP GIVING THINGS AWAY, PEOPLE!
Rant over.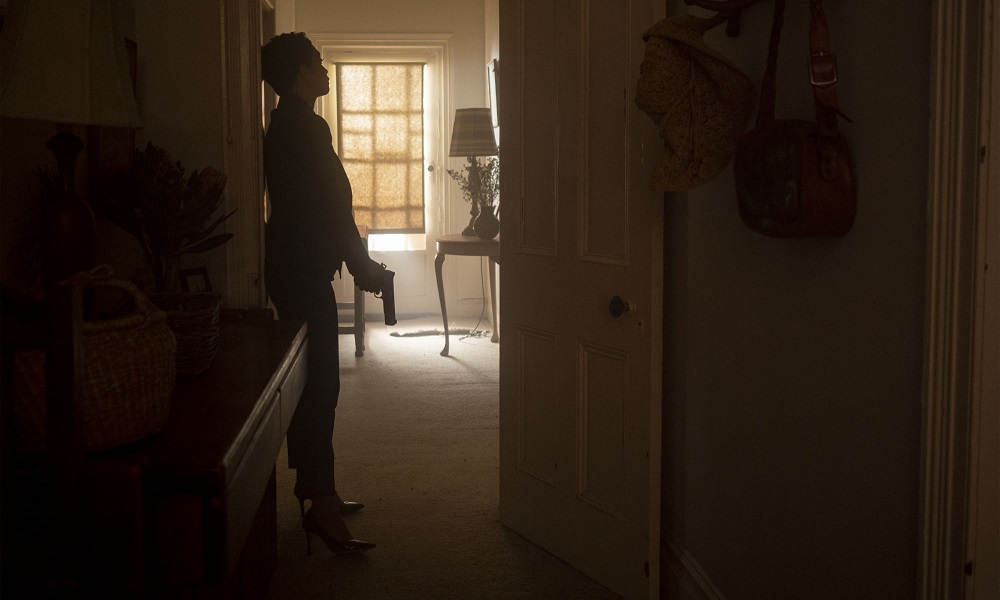 Verdict
This show's on fire right now. "The Lost Apostle" is a strong episode in a long and steady line of strong episodes. The way this show sets up surprises and shocks you with their resolutions is testament to the fine writing, brilliant pacing, sublime direction and production behind it. The cast, as always, shines, and Joseph Gilgun's American "bad-cop" is a thing of beauty.
Next week… we visit heaven. I can't wait!
Images May Be Subject to Copyright