Review: BOOKS OF MAGIC #11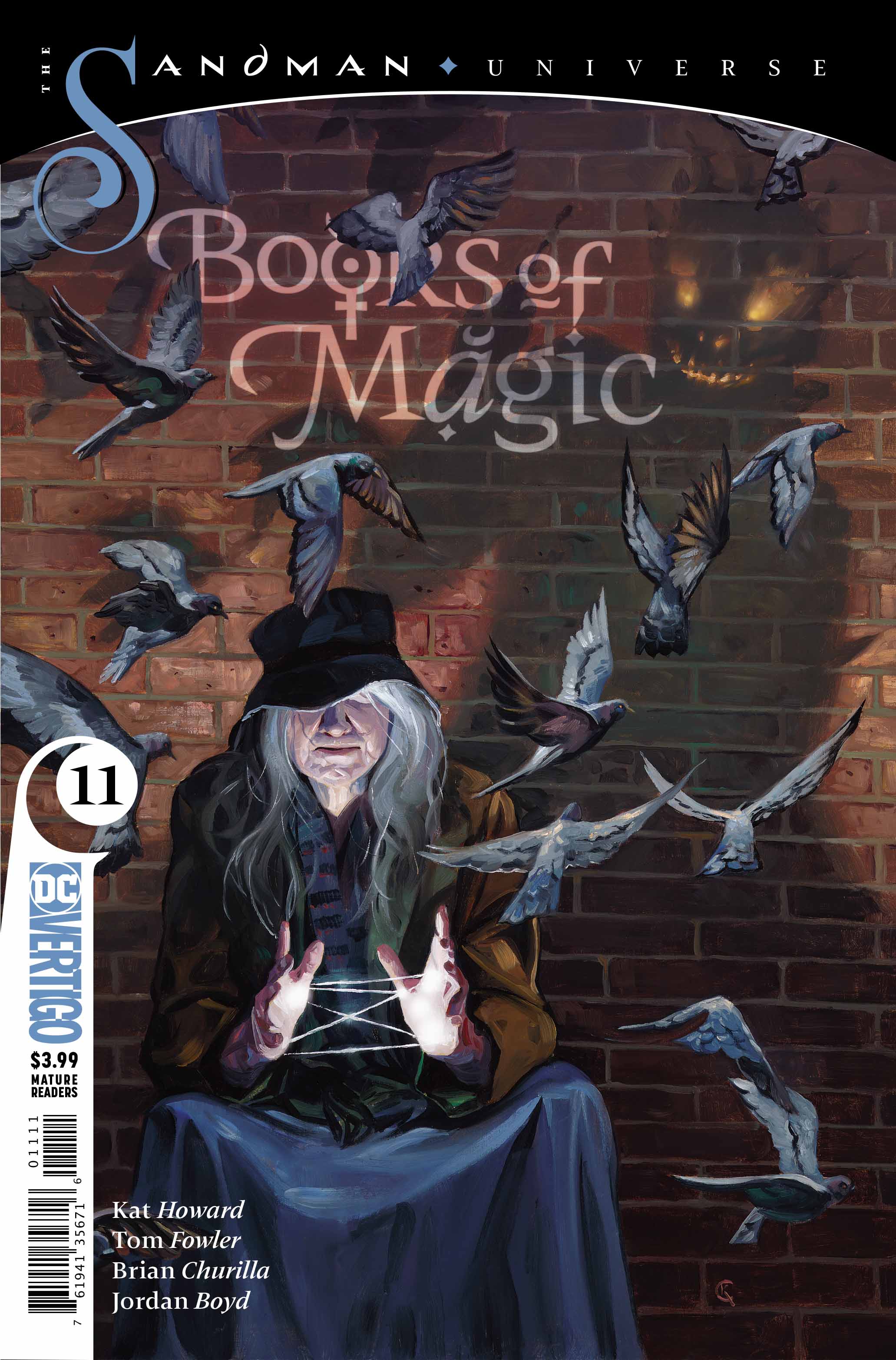 [Editor's Note: This Review may contain spoilers]
Writer: Kat Howard
Artist: Tom Fowler and Brian Churilla
Colors: Jordan Boyd
Letters: Todd Klein
Reviewer: Tony Farina
Summary
Books of Magic this month features the return of Tim's mum. Where has she been? Why did she suddenly appear? What does the cold flame have to do with it? Well, all questions will be answered, but I am not going to spoil them in the summary.
Meanwhile, Dr. Rose institutes a buddy policy in school. because Ellie was kidnapped and the teacher was killed. Honestly, how is that school even still open? Ellie has some severe PTSD as one would expect.  Tyler is still a jerk. If he went to school with my kids, I would tell them to stay far away. Mr. Davies is still evil.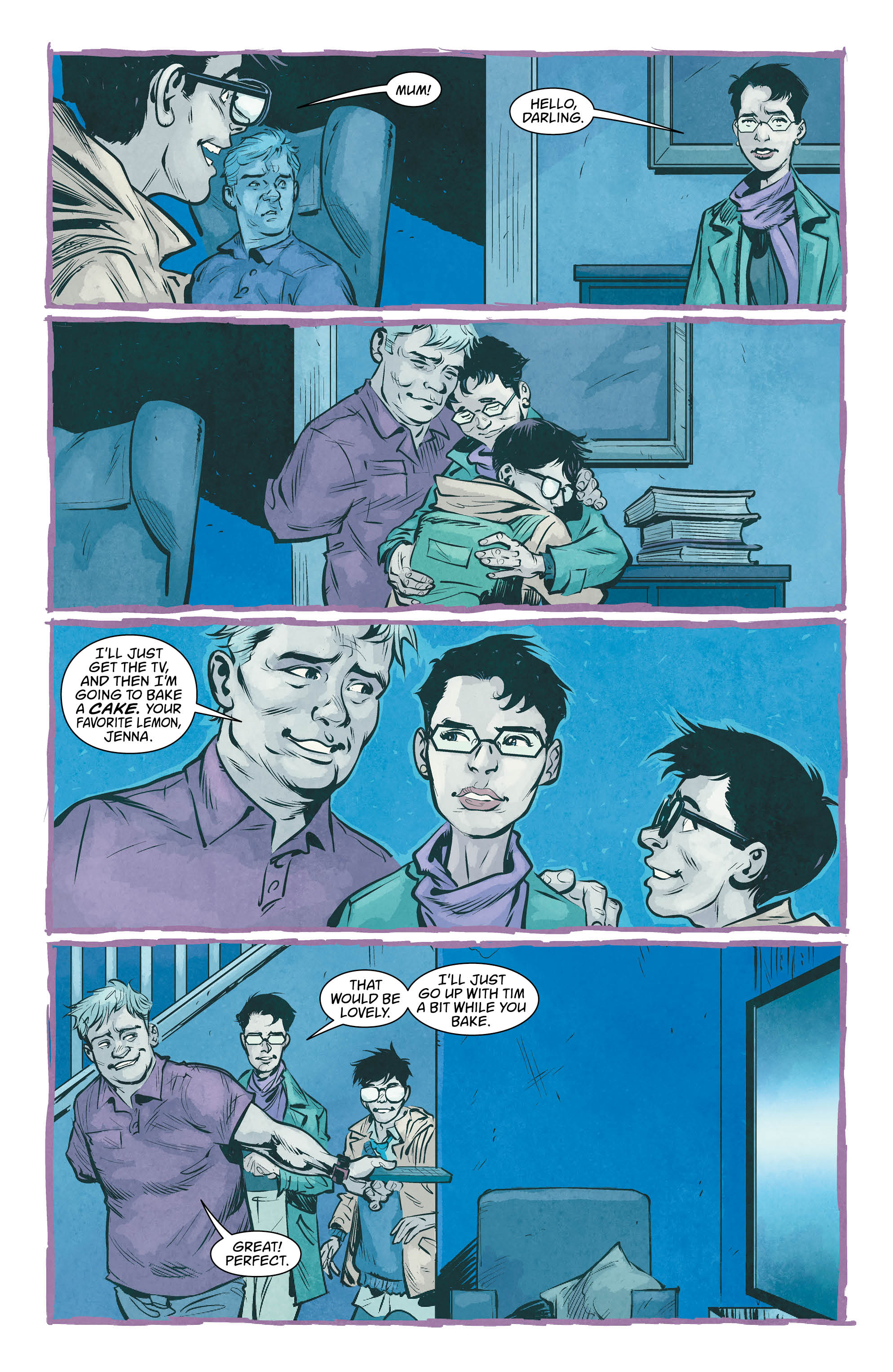 Positives
Kat Howard continues to teach a master class on character development for just a few bucks a month.  Books of Magic could be an action adventure book where magic solves all the world's problems and Tim Hunter makes it home in time for dinner. Instead, it is a Young Adult coming of age novel wrapped in a slow burn mystery/thriller. Ellie has hardly been in Books of Magic, but I care about her. I care how she is doing and I worry that she is unwell. Dr. Rose seems good, but is she? Hettie seems crazy and maybe evil, but is she? We don't know but we want to know because each character, even that D-Bag Tyler, is full developed and real.
Tom Fowler, Brian Churllia and Jordan Boyd are so amazing as well. Every single panel tells a story. There is one page panel, right after Tim's mum comes home where she is hugging him and we see her face. That picture tells a million words. That has been this books driving force from the beginning. Howard gives this team a story and then she gives them the space to tell it. There is nothing wrong with a lot of dialogue, but comics are a visual medium and showing, not telling is the way to go.
Negatives
Nothing to see here.
Verdict
Once again, Books of Magic is the shining star in the Sandman Universe. Howard and company have been at this for almost a year and they have never slipped. A book that has so many moving parts means that there are so many traps that could catch the creative team, but that has never happened. Buy this book. Buy the back issues. Buy two copies. Give the extra to a friend. That person will thank you.