In the Elseworlds adventure Superman: Red Son now a full-length animated feature from DC Universe Movies, there's no stopping a Man of Steel raised in behind the curtain of the Cold War — except for a Dark Knight of the People!
In the latest animated DC Universe Movie Superman: Red Son based on the bestselling "Elseworlds" adventure of the same name, the truth is examined of an alternate-world possibility had the Last Son of Krypton landing in a collective field behind the Iron Curtain in Russia, instead of the cornfields of Kansas in the good old United States of America. Superman grows up and becomes the hope of the people, part of the machinations of the communist regime until he learns the truth of the oppression experienced fighting the influence of the capitalist west.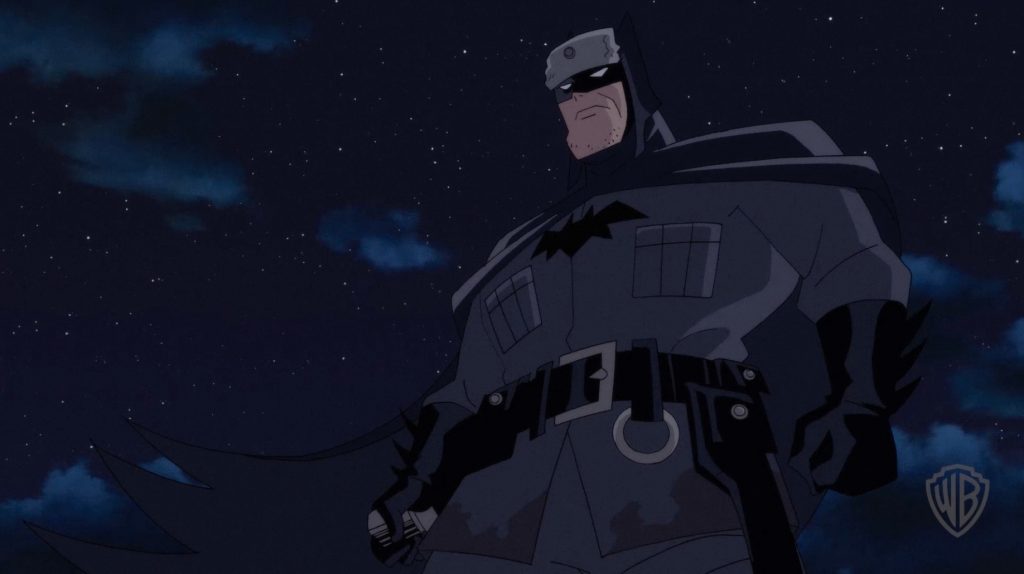 Superman emerges a formidable proponent of peace, so long as it's under his watch. He finds himself facing off against adversaries who don't subscribe to his politics, and in his own motherland is introduced to a terrorist lurking in the shadows — a Batman of Russia — determined to shake his faith. The animated feature wonderfully adapts the original 2003 miniseries written by Mark Millar and is available now on Digital arriving in stores on 4K Ultra HD and Blu-ray on March 17, 2020.
Here's a clip from Superman: Red Son featuring the "Elseworlds" Batman of Russia taking on a squadron of helicopters preparing to take him down!
Produced by Warner Bros. Animation, DC and Warner Bros. Home Entertainment, Superman: Red Son is now available on Digital, with a street date of March 17, 2020 featured on 4K Ultra HD and Blu-ray Combo Pack.