It's one of the most anticipated comic book stories of the decade: Batman: Three Jokers by Geoff Johns and Jason Fabok! Debuting in August, this series delivers the payoff to the years-long mystery of why—and how—there are three Jokers, and what that revelation means to the eternal conflict between Batman, his allies, and the Clown Prince of Crime.
To commemorate this landmark series, DC will offer to participating retailers nine Premium Variant Covers for Batman: Three Jokers, each illustrated by series artist Jason Fabok. Along with the main cover and regular variant cover, each issue of Batman: Three Jokers will have three Premium Variant Covers, showcasing Fabok's interpretation of a different face of The Joker's madness throughout DC history. All nine of the Premium Variant Covers mirror Fabok's main covers for the three-issue series, giving a close-up look at even more of The Joker's terrifying incarnations.
The Premium Variant covers for issue #1, on sale Tuesday, August 25, are as follows:
Red Hood (Variant A)
Joker Fish (Variant B)
Joker Bomb (Variant C)
For issue #2, on sale Tuesday, September 29:
Joker Behind Bars (Variant D)
Death in the Family/Top Hat & Monocle (Variant E)
Joker Applying Makeup (Variant F)
And for the final issue #3, on sale Tuesday, October 27:
Batman: The Killing Joke Hawaiian shirt and camera (Variant G)
Stand-Up Comedian (Variant H)
"Endgame" Mohawk (Variant I)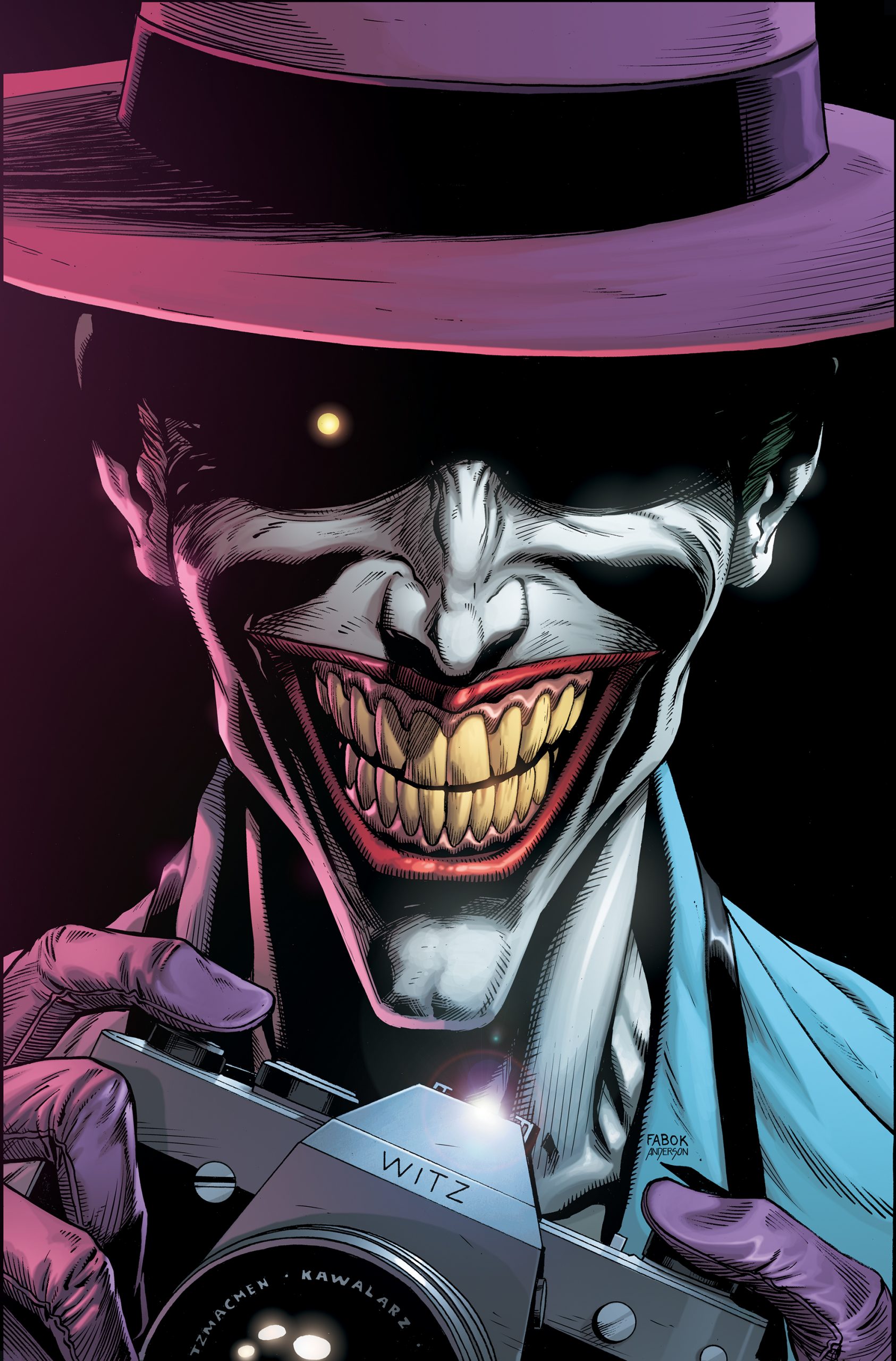 Participating retailers ordering all nine premium variant covers will also receive one free Batman: Three Jokers #3 "compilation" premium variant cover, collecting all nine of Fabok's variants, plus the three main covers from the series. They will also be giving out collectible playing cards with each issue.
Batman: Three Jokers by Geoff Johns, Fabok and colorist Brad Anderson debuts at open and operating comic book stores and digital retailers on Tuesday, August 26, with issue #2 on sale September 30 and the series conclusion on October 28, just in time for Halloween. Each issue is priced at $6.99, and will carry DC's "Black Label" content descriptor, identifying the content as appropriate for readers 17+.