We've gotten glimpses and teases from Wonder Woman 1984, but one of the film's central characters has remained a mystery: the villainous Cheetah. Now comes a new promotional image that at last gives a good look at the character's appearance.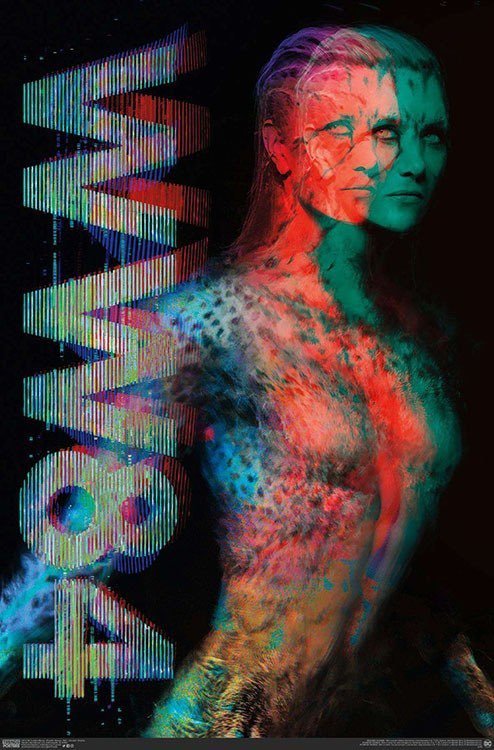 Of all DC's major heroes, Diana has traditionally had the weakest rogues' gallery, with Cheetah as her main foe ever since the character's first appearance back in 1943's Wonder Woman #6.
Kristen Wiig and Pedro Pascal play the two villains of Wonder Woman 1984. They're joined by returning cast members Gal Gadot, Chris Pine, Robin Wright, and Connie Nielsen. Patty Jenkins once again directs, from a screenplay by Jenkins, Geoff Johns, and Dave Callaham.
One of the big questions still remaining is when (and if) the movie will be in theaters. It was originally going to be a 2019 release, later bumped to June 2020. The coronavirus outbreak then led to a rescheduled date of August before the currently planned October 2.
For Cheetah and/or Kristen Wiig fans, patience is still required.