Review: Future State: Immortal Wonder Woman #2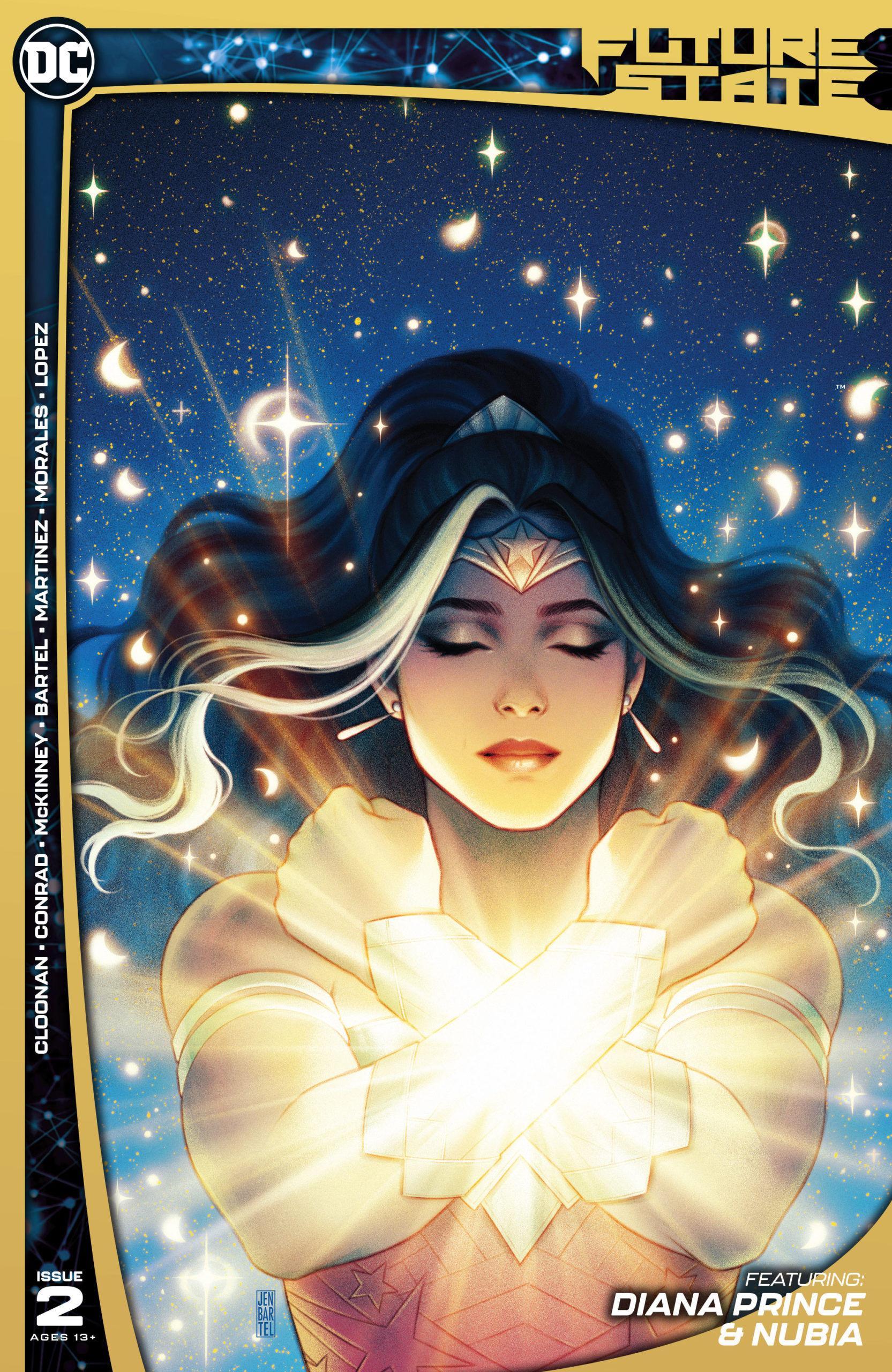 [Editor's Note: This review may contain spoilers]
Writers: Becky Cloonan, Michael W. Conrad, L.L. McKinney
Artists: Jen Bartel,  Alitha Martinez
Inker: Mark Morales
Colorist: Emilio Lopez
Letters: Pat Brosseau, Becca Carey
Review By: Kendra Hale
Summary
When we last left off in Future State: Immortal Wonder Woman #1 a battle had begun, both for Diana, as well as for Nubia.  Now, in issue #2, we get the finale for both these stories. Let's dive right in. 
The Battle with Darkseid ended, Diana left on her own, and now she is wandering the Universe. In the vast darkness, she fights against what she has named the "Undoing" and takes account of what it means to be the last guardian, the last witness of this vast world that has called her Goddess, Hero, Savior… Wonder Woman. 
In Future State: Nubia, we get more of a beginning than an ending as we learn more about the pieces that unlock a doorway to a most powerful evil.  Fighting for and against forces she doesn't fully understand, Nubia is coming into the power that has always been hers. She is finally wearing the crown meant for her role as Queen and Guardian. 
Positives
The artwork over both of these tales is absolutely stunning. I love all of the allusions in Nubia's tale and look forward to seeing what is to come in that series.  The writing by Becky Cloonan, Michael W. Conrad, and L. L. McKinney are fit for the Amazons and provide heartwarming and awe-inspiring moments that fans can applaud.  There are so many moments that I found enjoyable, like Diana with Spectre, and Nubia with her Aunt Nancy at the end where there is a massive hint about Nancy. 
Negatives
There are really none.  Shortness? No. None. 
Conclusion
Future State: Immortal Wonder Woman is indeed an epic tale worthy of the title.  The voice of Diana is both powerful and graceful.  It is my favorite of the Future State titles, everything about it is a siren's call. Nubia's story is just enough of a tease to make you want so much more of the character and I am looking forward to the future. I would also be remiss if I didn't mention the breathtaking cover by Jen Bartel, stunning artwork to say the least. 

Images Courtesy Of DC Entertainment.