Review: BRZRKR #1
[Editor's Note: This review may contain spoilers]
Writers: Keanu Reeves and Matt Kindt
Artist: Ron Garney
Colorist: Bill Crabtree
Letters: Clem Robins
Reviewer: Tony Farina
Summary
Discover the next blockbuster action franchise from the iconic KEANU REEVES in his Must Read comic book writing debut alongside New York Times best-selling co-writer Matt Kindt (Folklords, Bang) in a brutally violent new series about one immortal warrior's fight through the ages. The man known only as Berzerker is half-mortal and half-God, cursed and compelled to violence…even at the sacrifice of his sanity. But after wandering the world for centuries, Berzerker may have finally found a refuge – working for the U.S. government to fight the battles too violent and too dangerous for anyone else. In exchange, Berzerker will be granted the one thing he desires – the truth about his endless blood-soaked existence… and how to end it.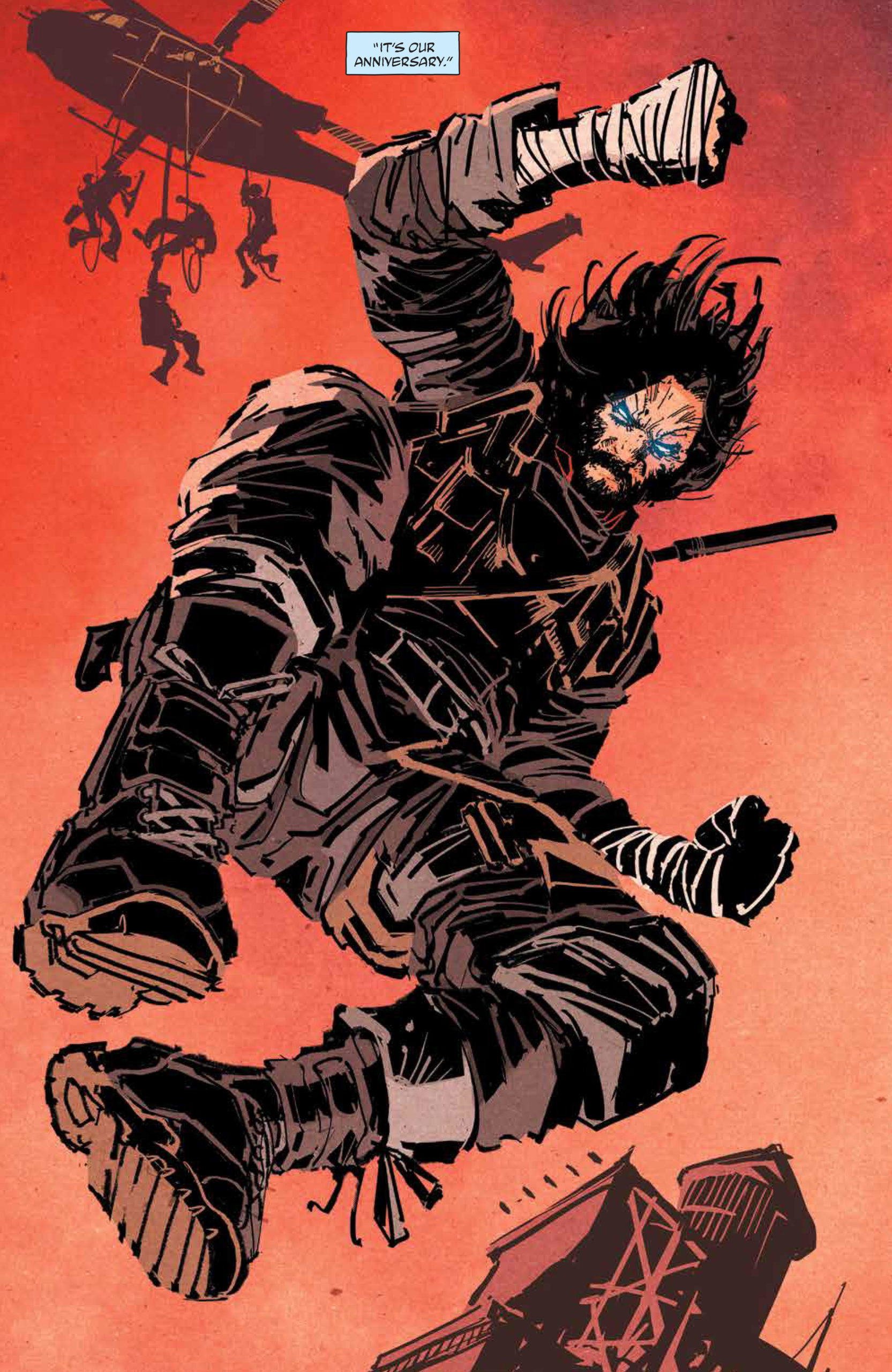 Positives
BRZRKR #1 starts off with a bang, ends with a bang and is full of BANGS! It is appropriate that Boom! Studios is the host for this comics because stuff explodes. This book, like it's co-writer at his finest, is light on the dialogue. It could be that this is going to end up being filmed and Keanu will be the star so he is just writing a script for himself, but I actually think this epic, mythic charter we meet in issue one feels that words can justify all the centuries of pain and trauma onto which he is hanging. The fact that there is a running conversation between a therapist and him is pretty damn smart. What a great way to avoid exposition man showing up and ruining this book.
Because the dialogue is sparse, the art, done by the brilliant Ron Garney, does so much of the heavy lifting. Each panel is a violent, bloody work of art. This is not for the squeamish and I suspect that Garney held nothing back. I don't want to spoil too much here, so I just suggest that when you do finally read it, you don't plow through. Let your eyes linger on the master at work.
Negatives
BRZRKR #1 is not going to be for everyone. It is not supposed to be. There is a reason this was Kickstarted and put on Boom! Studios. It is a violent bloody mess of a book. So, if you are not into that thing, this is a negative for you. If you are remotely squeamish or if you like books to deal in reality, this is not for you.
Verdict
BRZRKR #1 knows exactly what it is. There are no punches pulled in the story telling nor in the issue. It is a bloody (quite literally) fun good time. This is clearly just the tip of the iceberg in an epic maxi-series that will traverse time, space and reality. I would say you should get on this now before the team turns it into a movie and the books become more valuable than they already will be.