Review: Something is Killing the Children #16
[Editor's Note: This review may contain spoilers]
Publisher: Boom! Studios
Writer: James Tynion IV
Artist: Werther Dell'edera
Colorist: Miquel Muerto
Letterer: Andworld Design
Reviewer: Tony Farina
Summary
The story you demanded begins here: the origin of Erica Slaughter!
What shocking events brought Erica to the House of Slaughter?
…and what did she have to do to join the Order of St. George?
The secrets are revealed here for the first time in this perfect jumping-on point for new readers.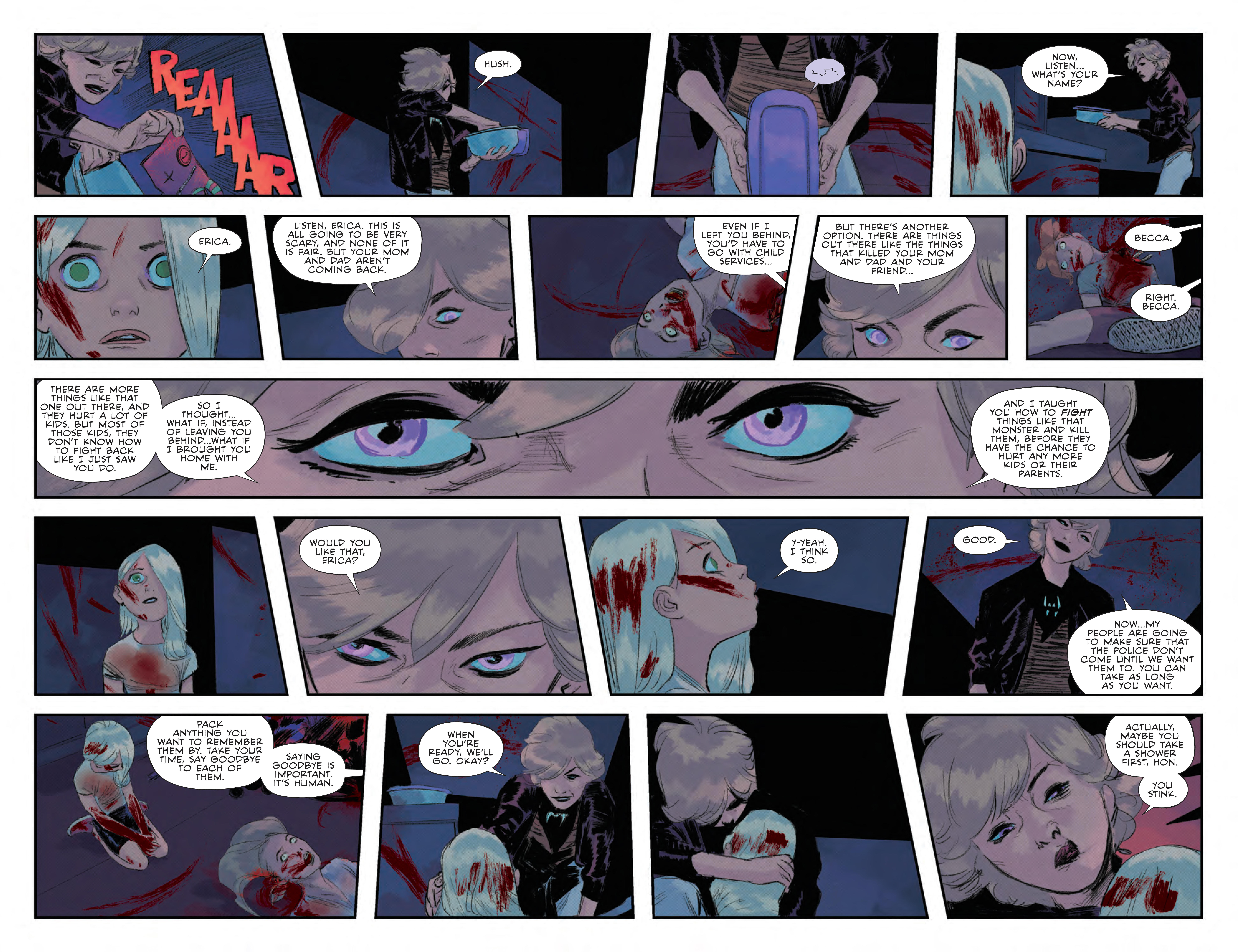 Positives
Something is Killing the Children is going to earn James the Fourth more awards. He should build a bigger shelf. The cold open of this book might as well have come with a hook, or been written on flypaper, because I am hooked, and stuck, and just enthralled. Good god. The pacing here is special. There is nothing wasted. This is a masterclass on script writing.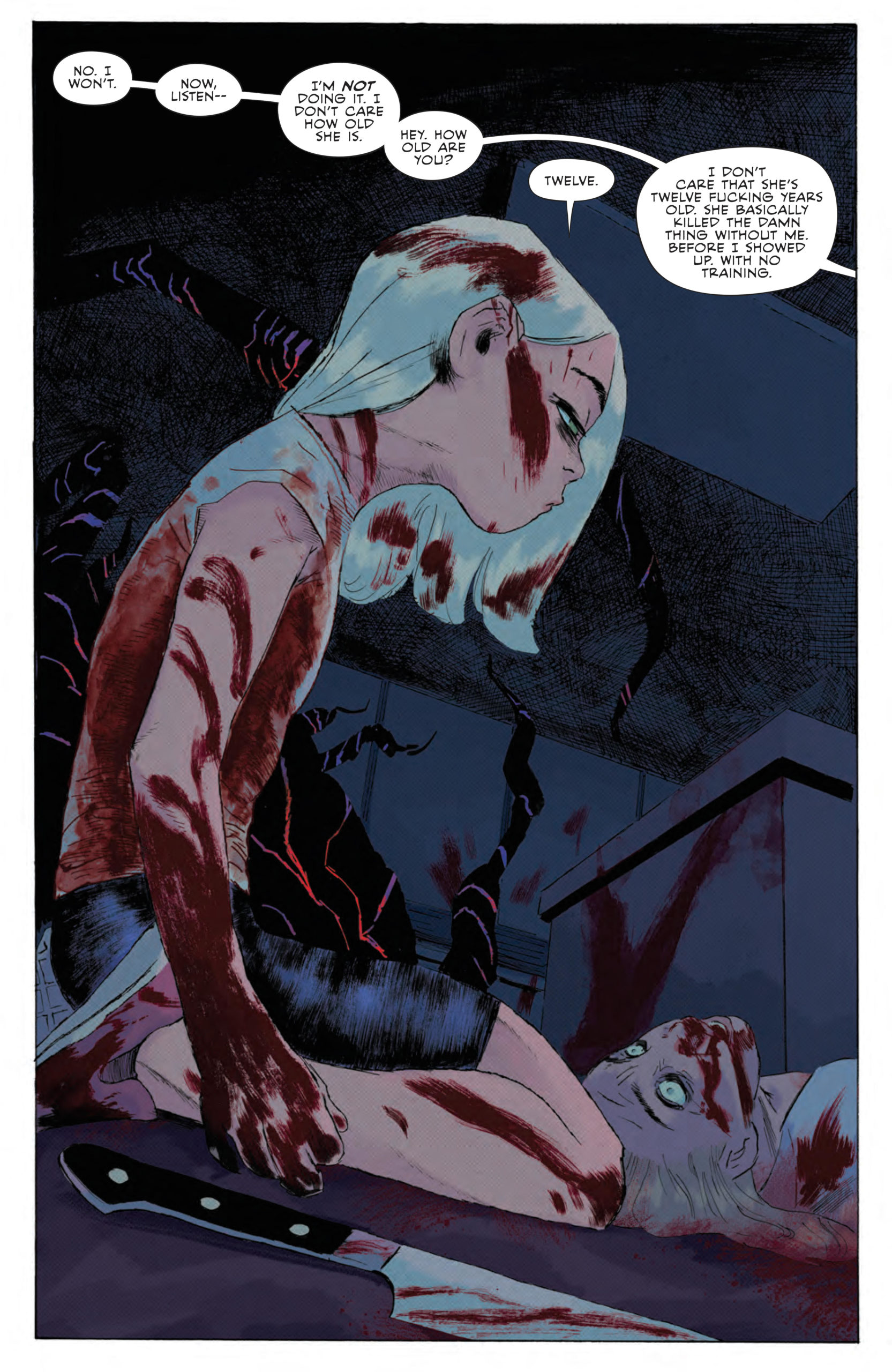 I have said it before and I will say it again. I am so, so glad I don't remember my dreams. If I did, that means I would remember my nightmares and if I did that, they would be drawn by Werther Dell'edera and well, that would be absolutely terrifying. There is really nothing quite like reading a book drawn by him and colored by Miguel Muerto. They just paint such a bleak world that is obviously fiction, but it feels so real. If I were to look up from this book and see Erica standing there, and these baddies from the House of Slaughter standing there, I wouldn't be surprised. The jump off the page as it is.
Negatives
Something is Killing the Children #16 leans hard on the splash pages, thus making it seem shorter than it is, and I suppose that is bad? Yeah, never mind, that isn't a negative. This book is perfect.
Verdict
Something is Killing the Children #16 is the story I didn't know I wanted, but now that I have it, I never want to let it go. Generally, prequels are pretty lame. We know how the lead character ends up. We know there is no real danger to her. However, we know that there is a LOT of mental damage done to Erica from the moment this story starts and when we meet her in issue 1. It is like, I don't want to know, but I have to know. Can it be next month now?