Reviews: BRZRKR #3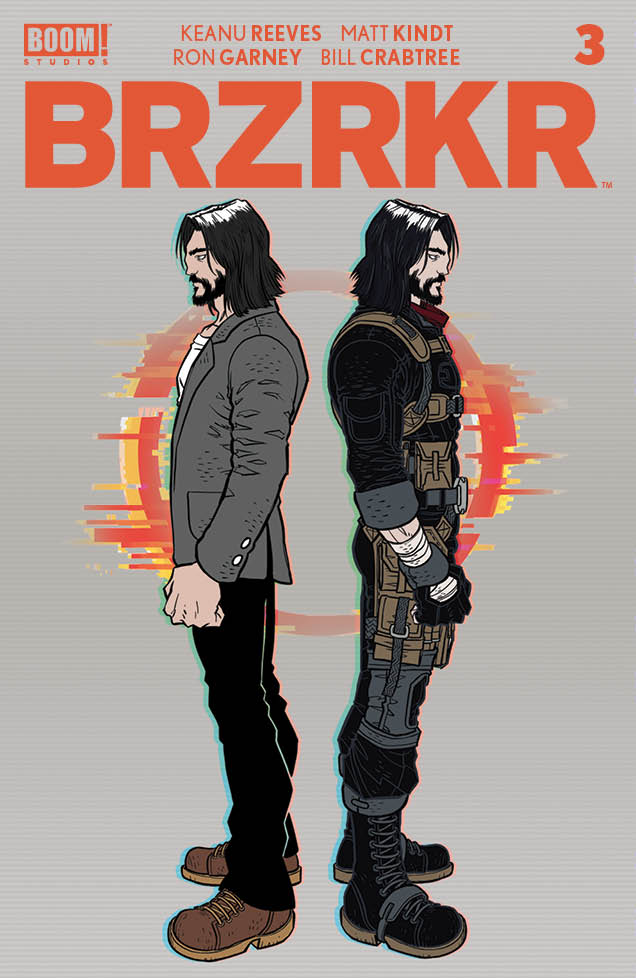 [Editor's Note: This review may contain spoilers]
Publisher: Boom! Studios
Writers: Keanu Reeves and Matt Kindt
Artist: Ron Garney
Colorist: Bill Crabtree
Letters: Clem Robins
Reviewer: Tony Farina
Summary
The shocking history of B is revealed as Diana digs deeper into his memories. Meanwhile, the mysterious Caldwell makes his next move to take advantage of this information – and put his master plan into motion.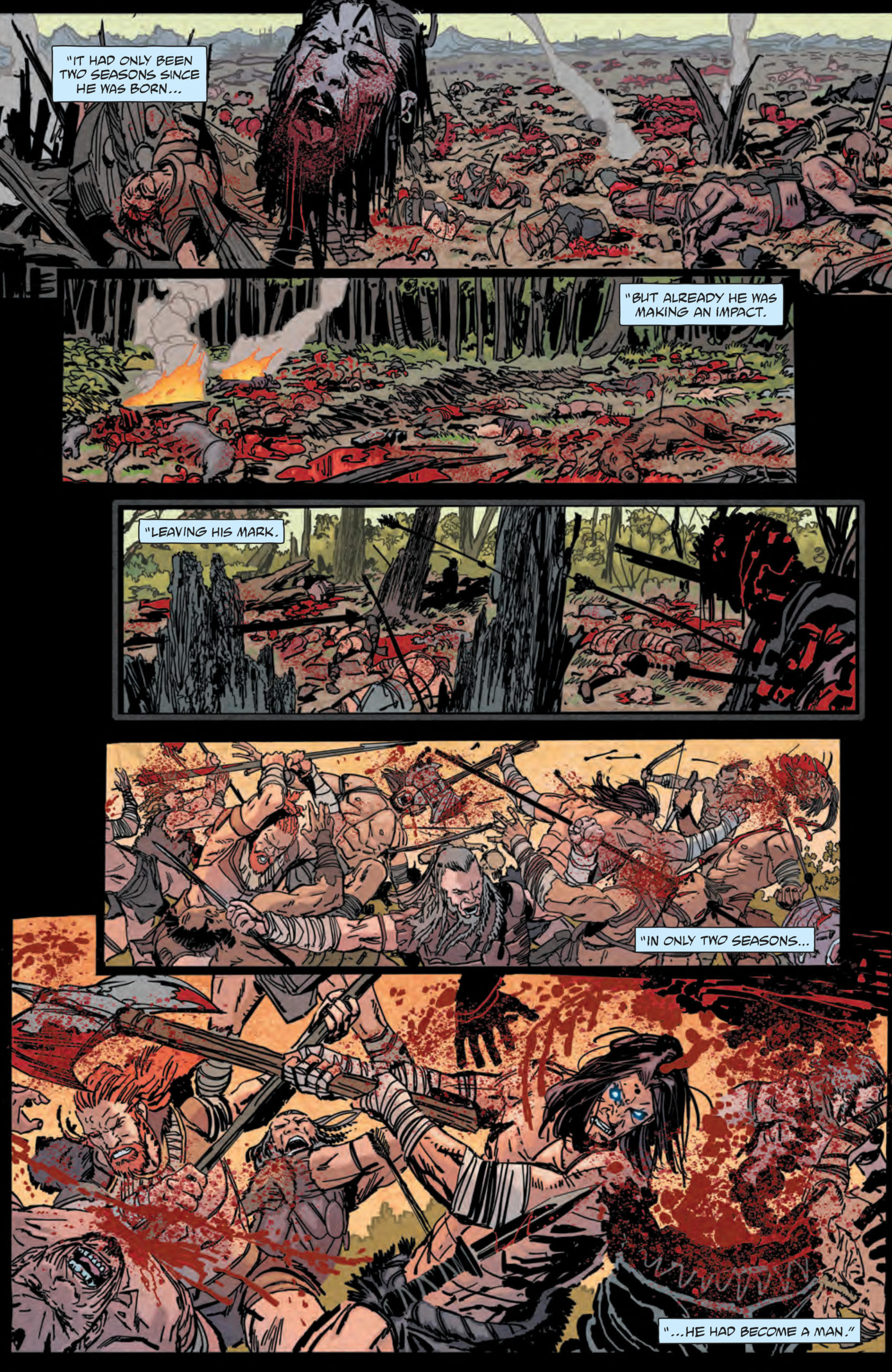 Positives
BRZRKR #3's start is once again, not B, not Keanu and not even Matt Kindt, although, Matt Kindt is a freaking superstar, it is Ron Garney and Bill Crabtree. I freaking LOVE this art. It is bloody and absurd and perfect. I mean, seriously people. Look at the panel below, B is destroying dudes, while being shot in the back. I mean DESTROYING. He is punching through a guys sternum AND ripping a dude's head off. I mean. What the actual F is that about? How do you do that and not make it seem silly? Oh I know how. Hire Ron Garney and Bill Crabtree. The people who are making the TV show have their storyboards already done. Get the CGI department on this pronto!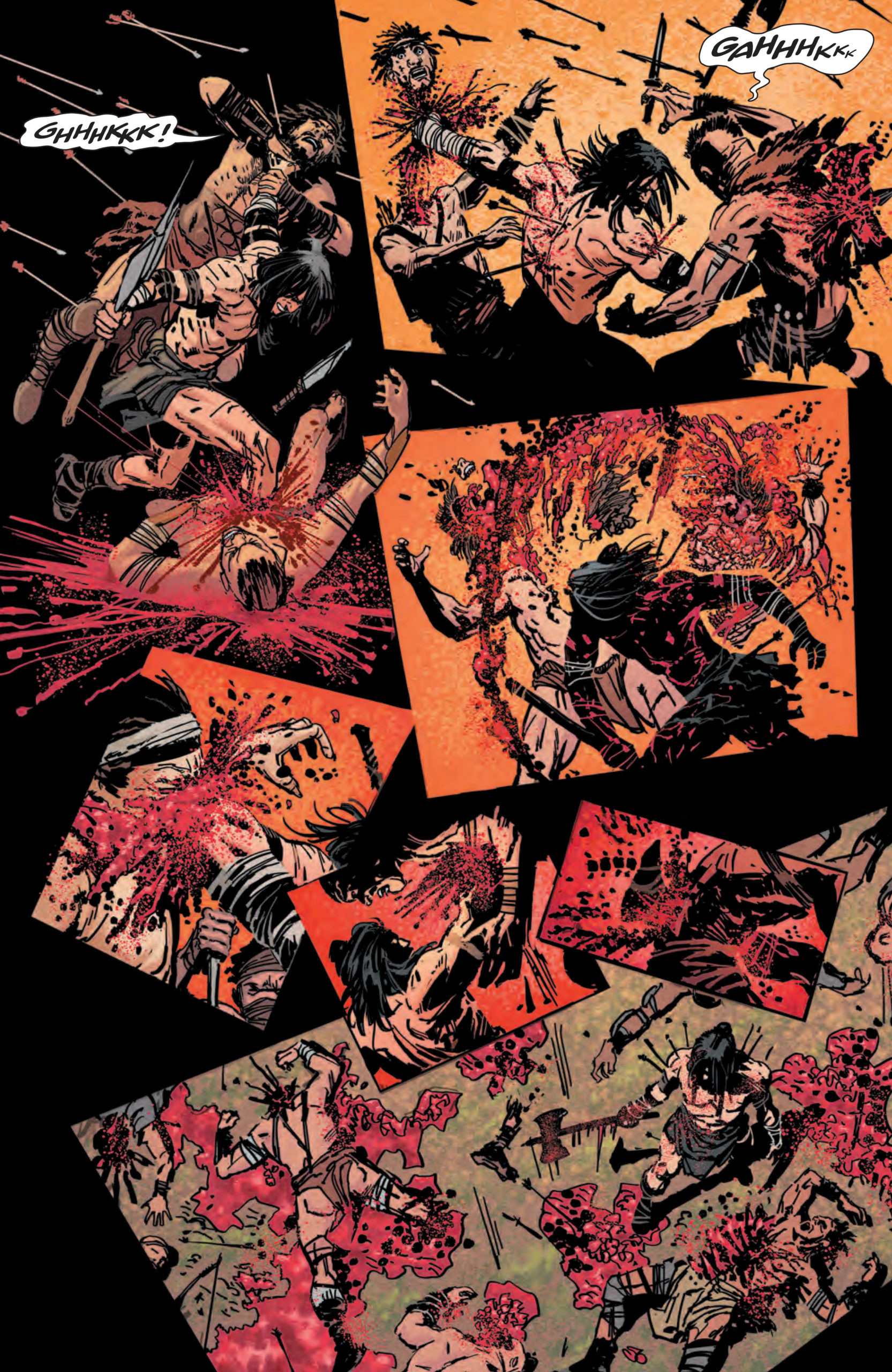 So, back to Kindt and Reeves. They are telling a fascinating story here. They are distracting us with the epic bloody violence and slipping in a pretty clever concept here. We all can agree that if the government got their hands on an immortal killing machine, they would manipulate him and find way to ride him until he expired. The commentary is text, not even sub-text. We just have to extricate ourselves from the bloody violence to see it. Take your time. Read this twice. There is some great work happening here.
Negatives
The only fault is that it spends a LOT of time glorifying mindless violence. Yeah. If that is not your thing, you will hate this book. It is honestly a pretty graphic blood bath.
Verdict
BRZRKR #3 is once again the most fun, bloody mess I've had in a long time. I am not totally sure if they are taking themselves seriously or making fun of themselves here. You know what? I don't care. I just love it. People wanted to hate this series before it came out, but that was a mistake. Matt Kindt is involved and that is, simply put, always good. He knows how to tell a hell of a twisted story. I can't wait to see what happens next.