Review: Naomi Season Two #1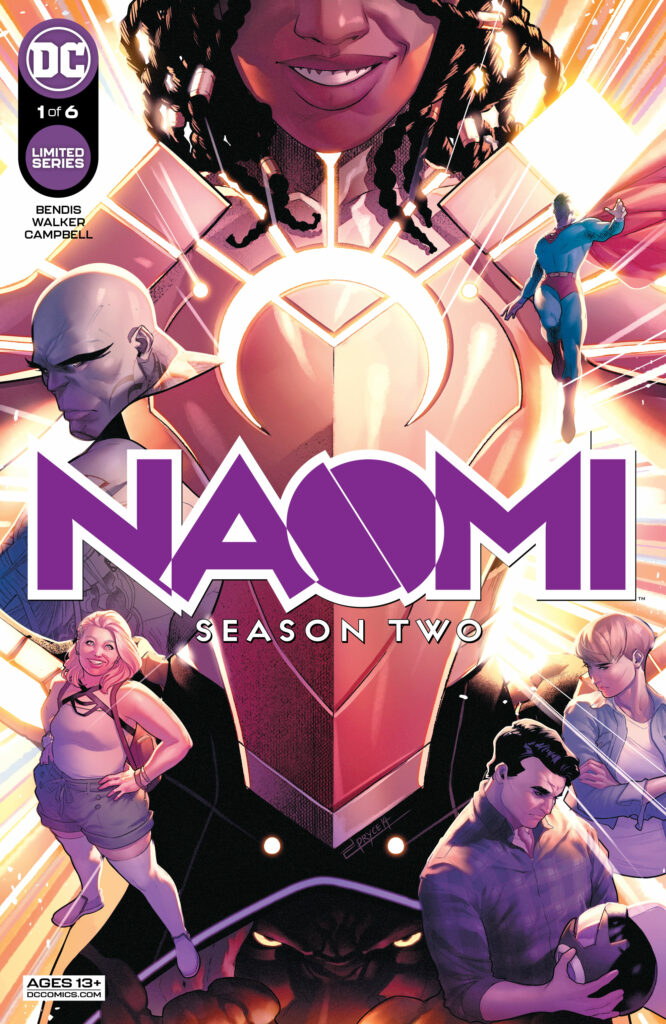 [Editor's Note: This review may contain spoilers]
Writer: Brian Michael Bendis & David F. Walker
Artist:  Jamal Campbell
Letters: Wes Abbott
Reviewed by: Carl Bryan
Summary
"I think I might be done with therapy." – Naomi
Naomi returns to the pages of her own series to uncover the truth behind the new mysteries around herself and her powers.
The entire creative team (Brian Michael Bendis, David F. Walker, and Jamal Campbell) behind the critically acclaimed and Eisner Award-nominated debut series has returned to answer all the questions that surround Naomi, her legacy, and her place in the DC Universe pantheon.
Guest-starring Black Adam, Superman, and the Justice League, plus the return of… Zumbado!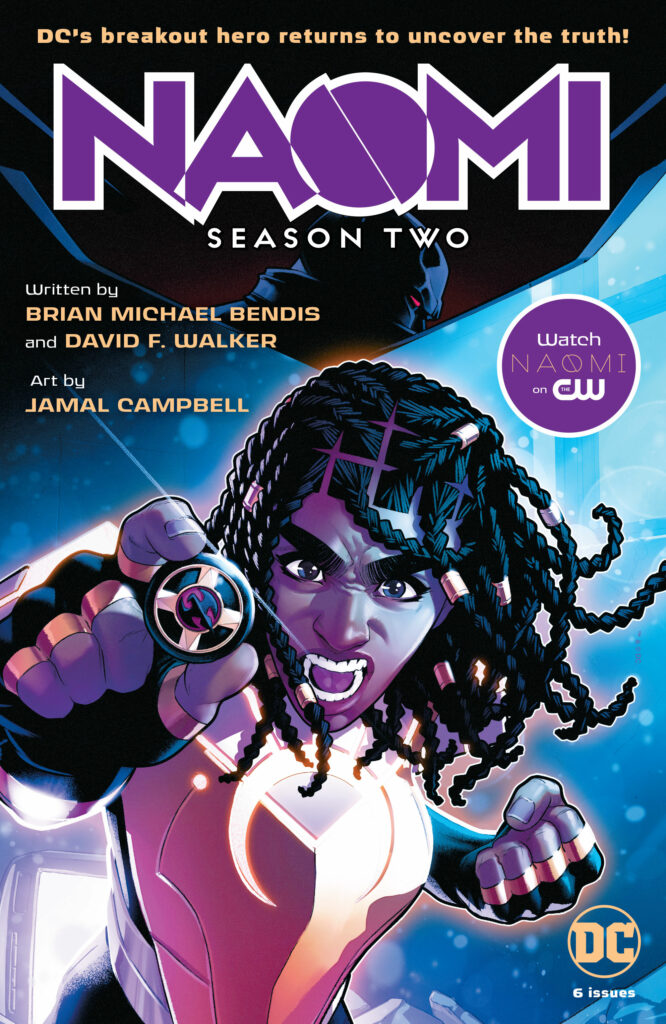 Positives
Jamal Campbell is back in the saddle again and his art is best displayed between the pages of Naomi.  This comic's first run was super successful in a six-issue arc.  I could not be happier that DC provided a second arc to allow Naomi's character to flourish even more.  Campbell gets Naomi right… from hairstyles to facial nuances that capture a teenage hero.
Campbell's work paired with Wes Abbot's lettering produces quite the clean book that is a collector's dream.
The storyline…. and please note that I am hugely disgusted with how Brian Bendis ruined Jonathan Kent and hold him in contempt for any work done on his work with Legion of Superheroes.  However…this is his best character and best writing!  I attribute that to his pairing with David Walker.
For whatever reason, he gets Naomi and has her voice perfectly displayed. The high school world of a young girl who's suddenly thrust into being a member of the Justice League.  She has not graduated high school, in therapy but basically lying to her therapist as giving up elements of her life would bring a lot of danger and questions.
" I get why Superman gave up the glasses"… great line of dialogue.
The exchange between her Dad and her in the yard practicing powers.  He gets the adoptive parent story…the Dad story…the daughter story.  It's all there.  I could not endorse a better comic for any teenager looking for some introspection in parents and also for any parents looking at the teenage years from their parental window.
The degree to which Bendis "screwed up" Jonathan Kent is erased by the duo of Bendis and Walker.
Negatives

Nothing at this point.   The cliffhanger will have you wondering more and waiting for Issue #2 in the second arc.  Go ahead and pull out your wallet.  The art alone is worth it, but this hero has a great writing team as well!
Verdict

As always with Naomi, you should invest in past issues, and after reading them, hang them on your walls!  Campbell's art is magnificent and poster-worthy at every turn!  But her story is for every kid and every parent!  If you have ever gone through adoption, this is your book!