Review: Batman The Knight #3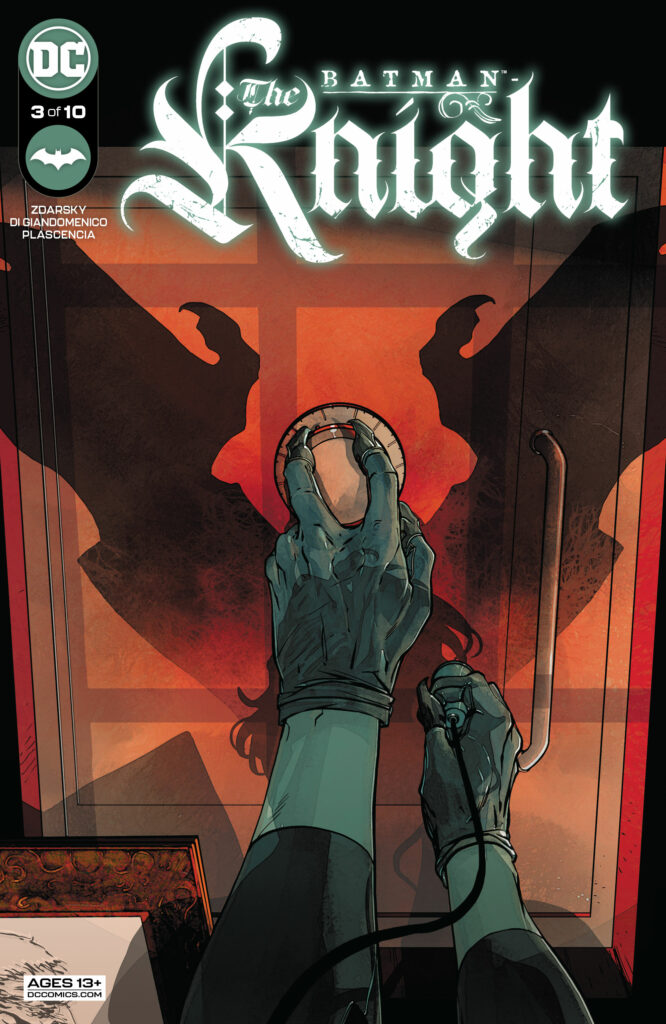 [Editor's Note: This review may contain spoilers]
Writer: Chip Zdarsky
Artist: Carmine Di Giandomenico
Colors:   Ivan Plascencia
Letters: Pat Brosseau
Reviewed by: Carl Bryan
Summary
"The two of you just stole from a serial killer." – Henri Ducard to Bruce Wayne and  Lucie/ The Gray Shadow
Batman The Knight #3 -Bruce Wayne's journey toward becoming the Dark Knight has begun, and he has many hard lessons to learn before his education is complete.
While training in Paris with an infamous cat burglar, The Gray Shadow, Bruce gets caught in a web between Henri Ducard and a serial killer known as the Foundling…will this "first test" for the young Batman prove deadly?
Superstar writer Chip Zdarsky (Daredevil) and acclaimed artist Carmine Di Giandomenico (The Flash) will take Bruce Wayne on a fraught journey, making allies and enemies, on his training to become Batman in this definitive new series!

Positives
Chip Zdarksky picks up from where writers like Tom Taylor provided us a glimpse of Bruce's past in Batman: The Detective as Bruce did not become Batman overnight.  Issue #3 gibes readers a bit more on Henri Ducard and also provides a serial killer as the first real deep water that Bruce finds himself in.
Zdarksy continues to expound a bit more on The Gray Shadow.  I like her and reading Zdarsky is like watching an episode of Pennyworth.  This Batman history lesson is pretty stout and we get to see so much more of Bruce's life while he was away from Alfred honing his skills.
Zdarksky is on to something here as Taylor gave us a glimpse into Bruce's detective training in his book, but Zadarksky doubles down in providing each skill in Batman's skill set and how he was trained.  I like it!  It's a history lesson we have had in pieces, but never like this before!
Carmine Di Giandomenico works with the shadows. Check out all of the graphics provided.  What if you took those shadows out of the comic?  Would it be the same?  The shadows are a double entendre as they provide a richer look to each frame.  The narration is the best part as it exposes a real raw and scared Bruce. This is something true Bat readers are not used to at all!
Negatives  
There are glimpses of Smallville innocence in Bruce.  He is impetuous and not as hardened.  He is a rookie with albeit too much cash.  Maybe it's cinema that influenced this Bruce incarnation by the authors, but it is an intriguing story nonetheless.  The jury is a bit out on whether this taints the history we all know to be canon.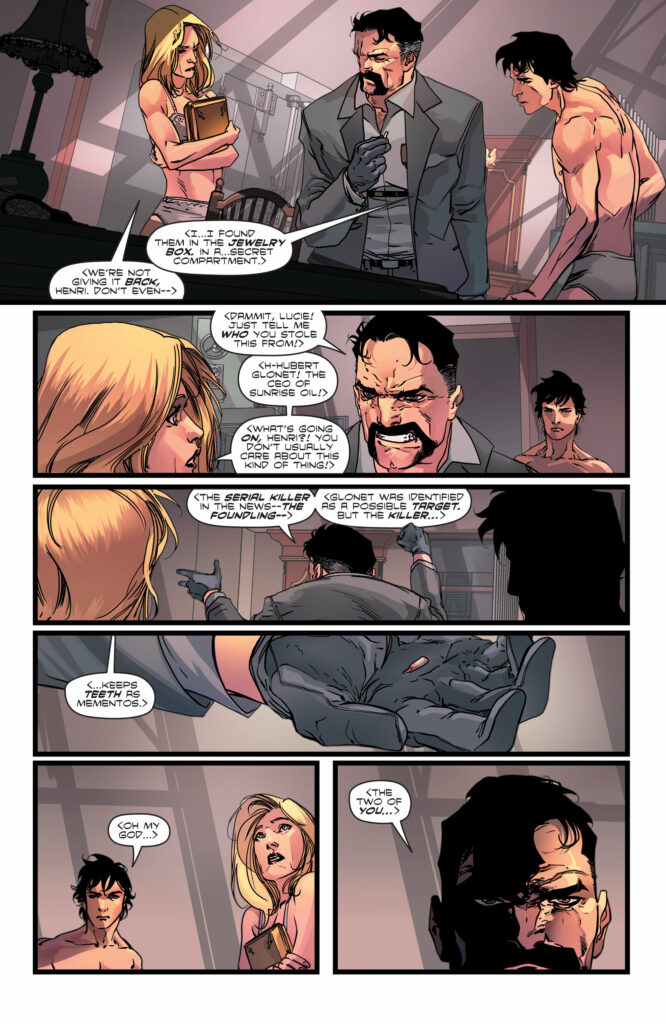 Verdict
An unconfident and an impetuous Bruce gives us the keys to a history that really has not been delved into like this before. Henri Ducard's influence as well as recent forays with Ghost Maker have really put Bruce's past on the radar for readers.  DC has recognized that as Ducard appears to be the true Detective mentor that Bruce was taught his skills from, honoring the story "Blind Justice", written by Batman '89 screenwriter Sam Hamm for Detective Comics #598-#600 (1989), and all the Ducard stories that have followed over the last four decades, inspiring even Christopher Nolan's Dark Knight Trilogy.