Review: SUPERMAN '78 – COLLECTED EDITION
Writer: Robert Venditti
Artist: Wilfredo Torres
Colours: Jordie Bellaire
Letters: Dave Lanphear
Reviewed By: Derek McNeil
Thanks to Penguin Random House for providing a review copy.
Summary
Superman '78 Collected Edition: Fly into director Richard Donner's Superman once more in Superman '78! Written by Robert Venditti (Superman: Man of Tomorrow) and drawn by Wilfredo Torres (Batman '66), Superman '78 tells a brand-new adventure in the world of the beloved film.
A bright, shining day in Metropolis is interrupted by a mysterious drone that crash-lands in the city and starts wreaking havoc. This looks like a job for Superman! Where did the metallic menace come from? What is its purpose? Who is Brainiac?
As Metropolis is invaded by this being and its mechanical drones, Superman must make a life-changing sacrifice and leave Earth once and for all. Once aboard Brainiac's ship, however, the Man of Steel finds he might not be the last son of Krypton as he believed after all.
This volume collects issues #1-6 of the hit miniseries Superman '78!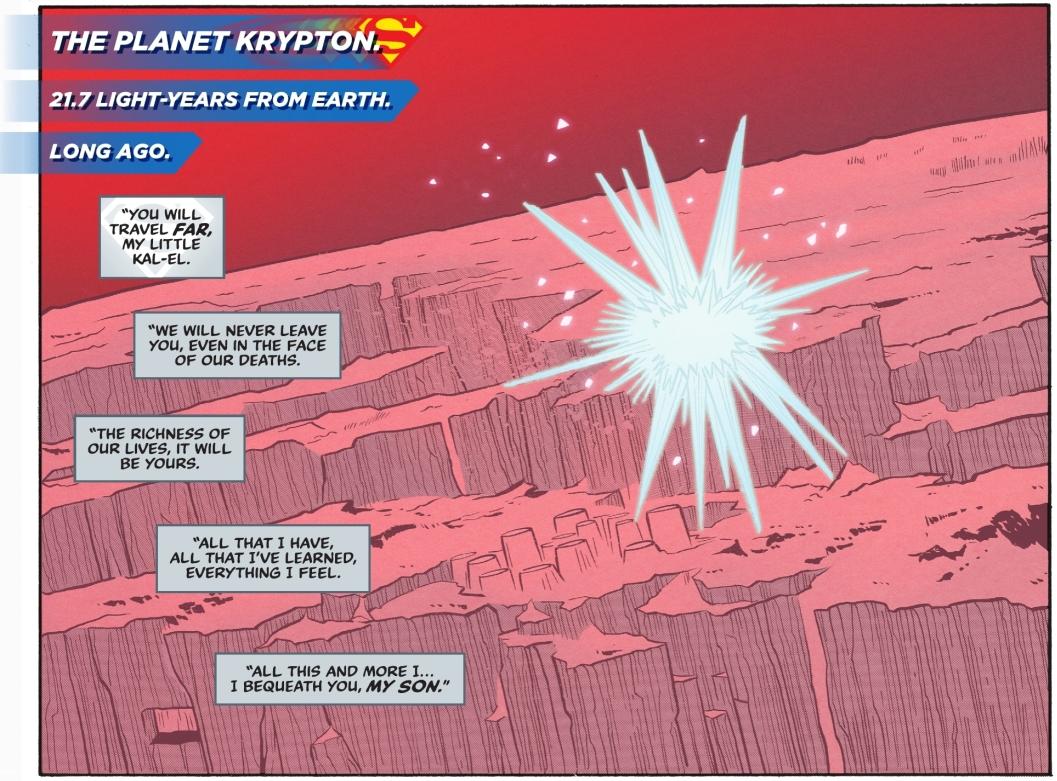 Positives
In recent years, DC has been revisiting the worlds of classic movies and TV shows based on DC heroes; such as Batman '66 and Wonder Woman '77. This year DC revisited another pair of classic movie series with Batman '89 and Superman '78. The latter revisited the world of the Christopher Reeve movies, with a new adventure based on the character as originally envisioned by Richard Donner, the director of Superman: The Movie.
I have fond memories of this series of films, especially the first one. At the time, superhero movies were pretty uncommon and were mostly relegated to TV shows and cartoons. So, as a young comic reader, it was thrilling to see DC's flagship character appearing in a blockbuster movie.  I was lucky enough to get to see it in the theatre twice, and then countless times with the advent of home video a few years later.
There are many great references and call-backs to the movies – even some of the sillier aspects. At one point, Superman throws a cellophane-like copy of his S-shield which enlarges and entangles an enemy – just like he did with Phantom Zone villain, Non, in Superman II.
Positives Cont.
Wilfredo Torres does a fantastic job of evoking the original actors who played the roles. His renditions were so good that I almost could hear the voices of those actors speaking the dialogue as I read the story. He also did a great job of capturing the look and feel of the movie versions of Krypton and Metropolis.
Robert Venditti's story expands the mythos of the movie series with some inspired additions, as it's unfortunate that the films never made use of one of Superman's main villains, Brainiac. This story rectifies that oversight, using him as the main antagonist of the story. I also loved that Brainiac's look is based on his classic Silver Age appearance, but also uses drones based on the 80s redesign of the character. Similarly, I was pleased to see Luthor sporting his classic 70s purple and green costume.
This being a Brainiac story, it's not surprising that it introduces the bottle city of Kandor into the movie mythos. However, the identity of some of the surviving Kryptonians is quite surprising and introduces a major departure from most versions of Superman's history. I won't spoil any of the surprises, but I will mention that I find this to be an interesting development. If Venditti gets the chance to do a follow-up story, I hope we'll see more of these characters.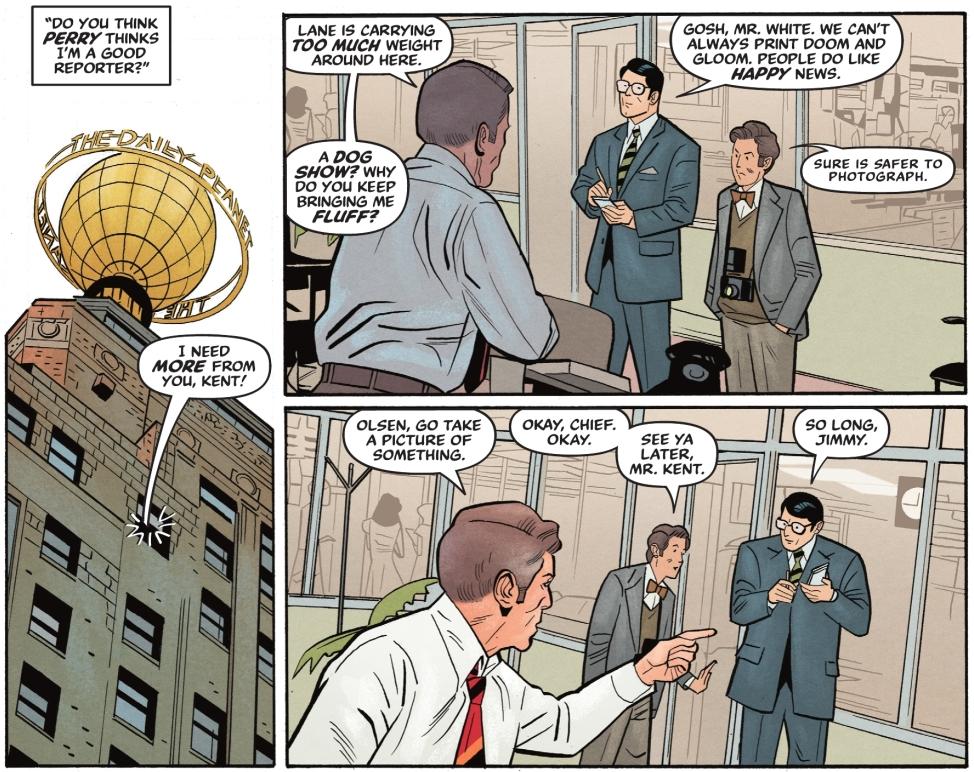 Positives Cont.
I find it fascinating to ponder where this story sits in relation to the movies in the series. It's clearly set after the events of Superman: The Movie, which is mostly Superman's origin story and debut as a superhero, but there's not much to connect the book to the later movies. There's little to suggest that the events of Superman II to IV  have happened yet or even if they ever will. Venditti bases his story around Richard Donner's original vision, and Donner was the director for the first movie, being replaced by Richard Lester partway through the production of Superman II.
This book is a handsome hardcover collection of the 6-issue miniseries and looks amazing. There aren't a lot of special features, but there are a few nice additions. There's a Sketchbook of Tottes' character designs and a gallery of the miniseries' variant covers. There is also a lovely little Easter egg for any readers who take a peek under the dust jacket, as it hides a book cover cleverly designed to look like a VHS videotape. The back cover and spine are also part of this design, giving it a three-dimensional feel.
Negatives
I have no complaints about this story or this hardcover presentation of it. The writing was fantastic and the artwork is also beyond reproach. I did wonder where Otis and Miss Tessmacher were, though.
Verdict
In Superman '78, Venditti manages to walk the fine line between nostalgia and innovation. He pays due tribute to the classic movie series while expanding the mythos. The homages to Donner's films or the franchise as a whole don't end with Superman, as we get cameos from Gus Gorman (as played by Richard Pryor in Superman III), and even the Goonies! I would love to see Venditti follow this up with more tales featuring Christopher Reeve's Superman.

Images Courtesy of DC Entertainment. Penguin Random House ISBN: 978-1-77951-265-9