The Superman panel at New York Comic Con was a source of a lot of news!   January-launching titles revealed will launch what is being called "The New Era of Superman," and include a relaunched Jon Kent series, a new format for Action Comics, and the debut of an all-new Superman ongoing series from Joshua Williamson and Jamal Campbell.
Action Comics will be even bigger starting in January's Action #1051. There will now be two backup stories per issue. The main features will continue to be written by Phillip Kennedy Johnson, who will be joined by artist Rafa Sandoval. The story will take place in the aftermath of the Warworld Saga and will see "the world's relationship with Superman is forever changed."
Backup stories in the issue will include one from the creative teams of Dan Jurgens and Lee Weeks who are reuniting for a sequel to Lois &Clark called, Lois & Clark 2: Doom Rising,  and will focus on a young Jon Kent. The second backup story, by Leah Williams and Marguerite Sauvage, will feature Power Girl and will spin out of the  Lazarus Planet storyline.
Check out the variant covers for Action Comics #1051, from artists Dan Nakayama, Sergio Davila, Jorge Fornes, Steve Beach, Rafa Sandoval, and Jack Herbert below.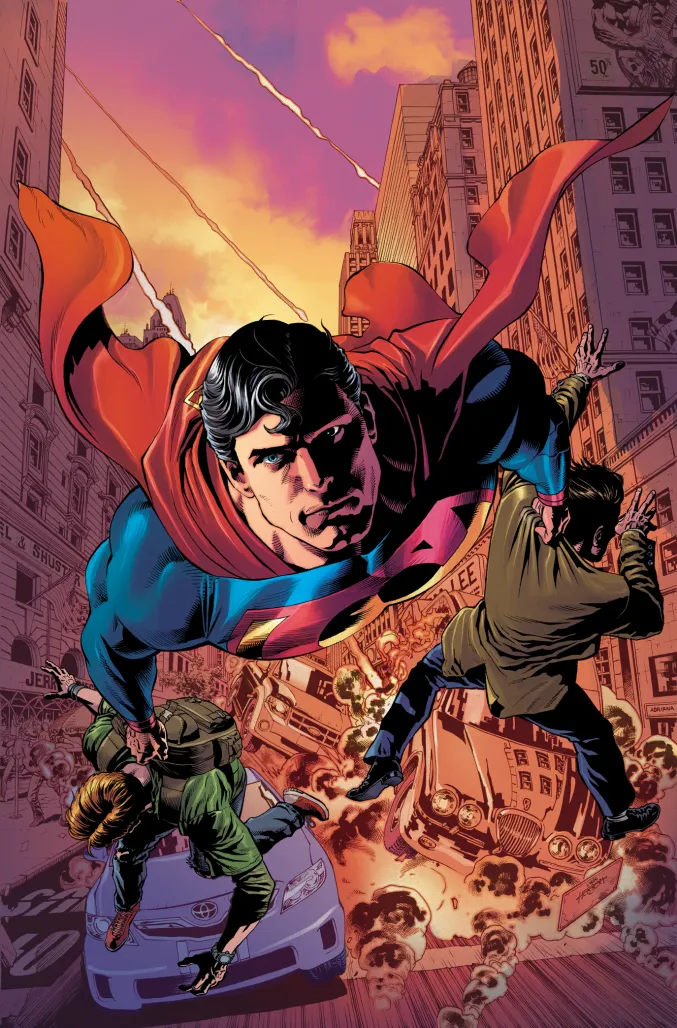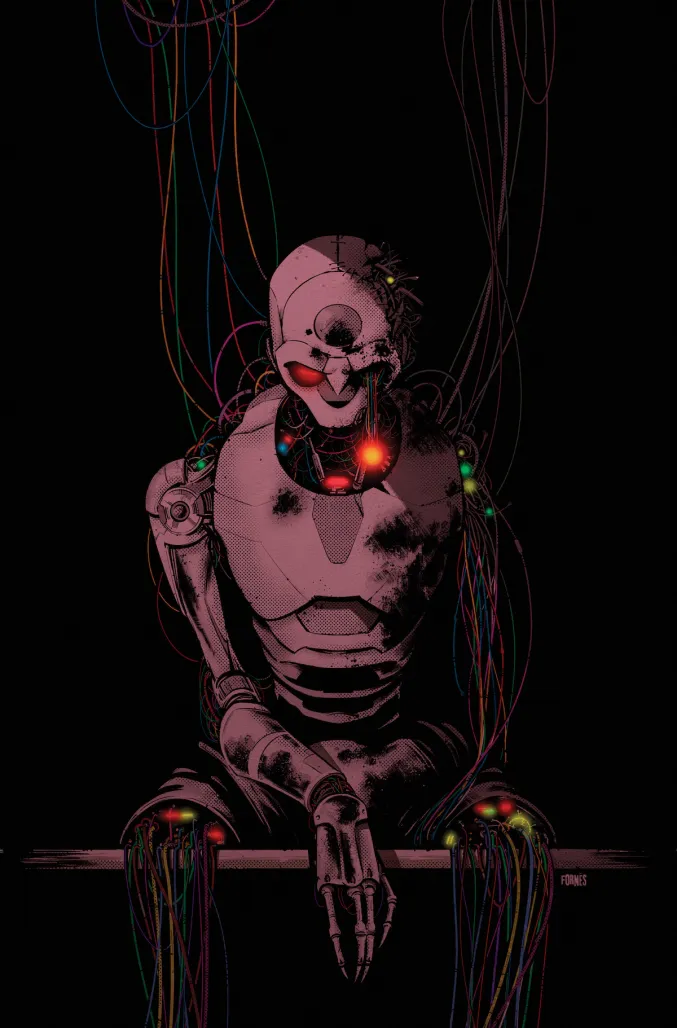 Kennedy Johnson described the team's approach to the series as:
My one-word mission statement for Action Comics in 2023 is 'Super-Family,' and I draw inspiration from the 100-page Giant 'Superman Family issues. We're giving everyone in the House of El their own role and personal journey while still keeping Superman at the forefront, and tying all the Super-titles together in a way that's reminiscent of the Triangle Era. I couldn't be more excited to be part of this new era of Action Comics, and doing it alongside such a consummate artist as Rafa Sandoval and comics titan Dan Jurgens truly makes it a once-in-a-lifetime experience.
If that wasn't enough there will be a new Superman monthly series by Williamson and Campbell. On The panel, Williamson noted that he is a huge Lex Luthor fan and that the first arc will see Lex manipulating Superman from prison.
Joshua Williamson:
Aftear the darkness of the last year in the DCU, there is no character better suited to lead DC into the light than Superman. It's an understatement to say I'm honored to be writing DC's flagship series. I'm very excited to take Clark Kent on a fun, pulp style adventure in Metropolis against his greatest villains. We're also going to be introducing new concepts and new challenges for the Man of Steel and to be doing it with wonderful partners like Jamal Campbell and Nick Dragotta is a dream come true. Every page explodes with awesome energy. The Superman line that Tom, Phillip and I are putting together with DC is going to lead the way for an exciting 2023.
The final announcement at the panel was a new Jon Kent miniseries called The Adventures of Superman: Jon Kent. it will be written by Tom Taylor with art by Clayton Henry.
Tom Taylor:
I couldn't be more excited for Jon Kent to headline the iconic Adventures of Superman. It's a real testament to the fantastic response of fans to Jon as Superman. This series is going to be one of the most action-packed books I've ever written and Jon is going to be tested more than ever before. While we can tell you the Superman of Earth-2, Val-Zod, and Jon's nemesis, Ultraman, will be key characters in the early part of Adventures of Superman, what we're going to reveal at the end of issue #2 will have everyone talking and issue #3 launches us in a direction that no one will see coming.
It looks like 2023 is going to be a great year for the Man of Steel. Just in time for his 85th anniversary!