Review: Batgirls #14

[Editor's Note: This review may contain spoilers]
Writers: Becky Cloonan and Michael W. Conrad
Art: Jonathan Case
Colors: Jonathan Case
Letters: Jonathan Case
Reviewed by: Matthew B. Lloyd
Summary
Cassandra follows a series of clues in order to find Stephanie Brown, the other Batgirl.  But, where is she?  And, is it too late?
Positives
Whenever there's a "silent" issue, a comic book with no dialogue people generally think of two comics, Nick Fury, Agent of S.H.I.E.L.D. #1 by Jim Steranko and G.I. Joe: A Real American Hero #21 by Larry Hama.  Steranko only works without dialogue for the first few pages, whereas Hama makes the whole issue silent.  Hama's issue's is an acknowledged homage to Steranko's.
While Batgirls #14 is in fact a "silent" issue because it doesn't have any dialogue, it does rely on sound effects, and the written word in the form of a letter, a police file and some handwritten notes here and there.  There is another antecedent in the "silent" issue tradition, the Spirit section from March 23, 1947, "Hoagy the Yogi" by the legendary Will Eisner. 
The first panel from Batgirls #14 screams Eisner.  From the point of view, the two small figures walking out of the Police Department building, the rain falling down and the pooled water on the ground, it's hard not to see Eisner once you see it.  "Hoagy the Yogi" utilizes postcards to move the action along, much the way Stephanie's letter to Cassandra does in this issue.
In a tradition of "silent" stories, Case does a fantastic job at acknowledging the predecessors while executing at a high level as well.  It seems like he had to be in on the concept with Conrad and Cloonan.  Case continues to deliver on the colors as well, perfectly working within the parameters set by the other colorists who have worked on this title.  Stylistically, it fits right in and maintains the look of the series, even if the creators are not the same.  Plus, on a purely aesthetic level, the colors remind me of a black light Batman poster by Neal Adams I've had since I was three or four years old.
Positives Cont'd
This is an issue that should be read two or three times.  There's a lot that Case is communicating through the art and it is only appropriate to respect his time in creating it by giving it the attention it deserves.  Slow down and absorb it.  And, when you get to Steph's letter, let it sink in.  Steph and Cass are friends, and there's a real sense of loss here.  It feels like Steph is gone, and Cassandra is already too late.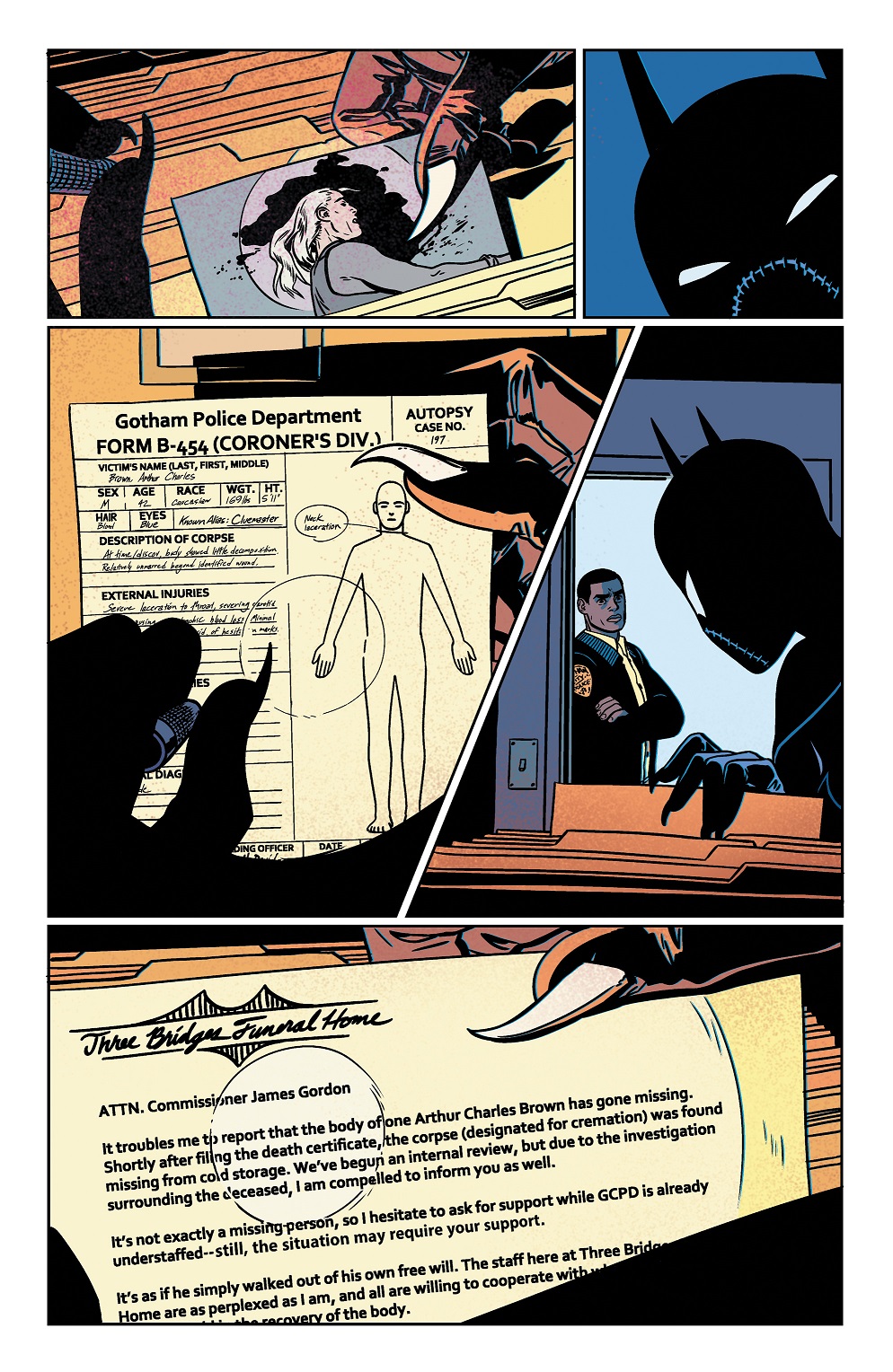 The beauty is that this issue reveals so much about Steph and Cass and their friendship.  Maybe it's too touchy-feely for some.  Maybe, you aren't a reader that connects with that sort of thing.  However, the deep bond that they've developed puts a smile on my face and makes use of universal emotions, even if they are buried deep.
Negatives
Mmmm… not this time…!  One doesn't even miss Babs this issue!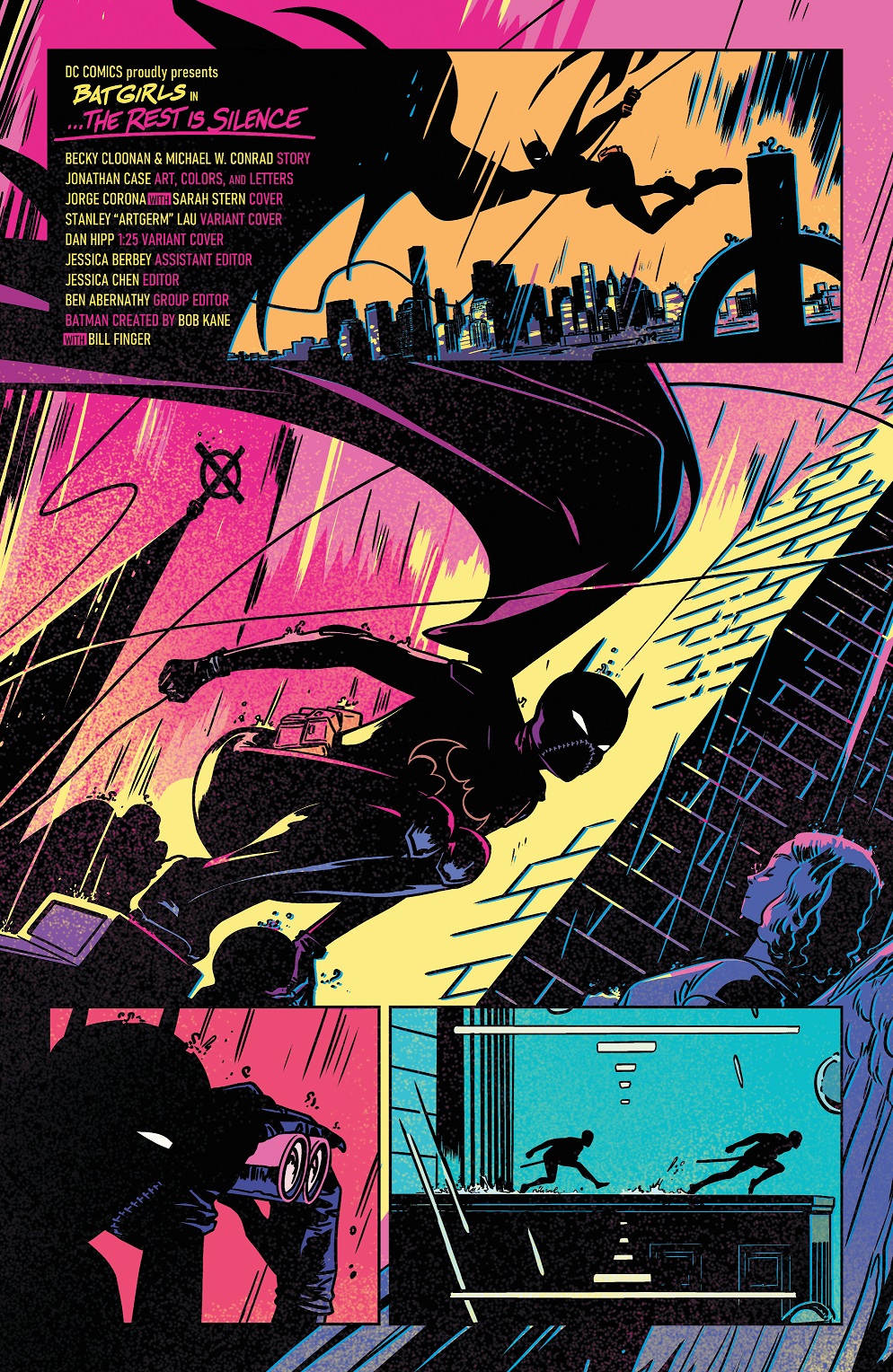 Verdict
Batgirls #14 gives readers the "silent" treatment in a a unique chapter of the current story arc that began in Batgirls 2022 Annual.  The story is an emotional journey, but Jonathan Case does a stellar job in his storytelling and coloring.  It's a special issue that will be even more significant when this story wraps up.  It can also be enjoyed as a one-off, and it's hard to imagine it not drawing new readers in who are checking out the title for the first time!