DC and Reebok have joined forces for a new collaboration called DC x Reebok. The new fashion line includes t-shirts, hoodies, and iconic sneakers, and features your favorite characters, including Batman, Superman, Wonder Woman, Lex Luthor, The Joker, and Harley Quinn. We here at DC Comics News were lucky enough to get our hands on some of that gear and are happy to be able to share our thoughts.
I was able to get my hands on a pair of the Joker Club C 85 shoes and the DC x Reebok logo hoodie.
First off, they both look great! The material of the hoodie is just right. Not too thick, not too thin. The fit was pretty much near perfect, which, for me, was a small. So I recommend going with the size you normally buy. It is made well and does not feel cheap. This is a very high quality garment and is super comfortable.
I really like the retro feel of the character images the used for sleeves (which you can see below).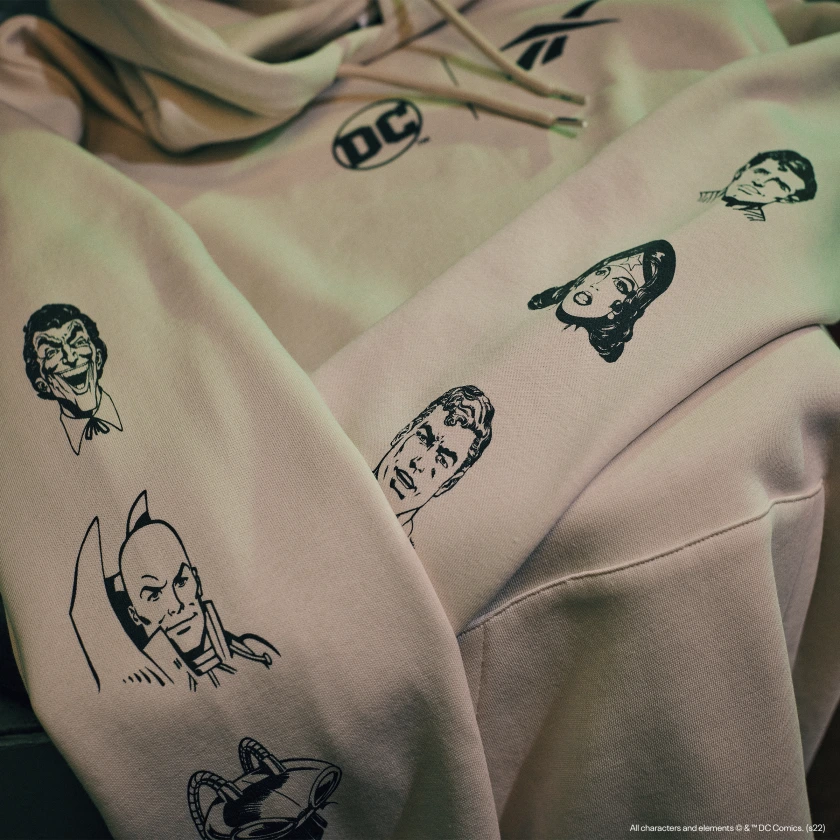 The shoes also fit nicely and were very comfortable.  I barely needed any time to break them in. The color scheme's tasteful and the Joker branding isn't overbearing (a simple image on the shoe tongue). These shoes feel more like hip street wear than kiddie shoes. They whisper madness, instead of screaming it, and it works, even when focusing on an over-the-top character like the Joker.
For my taste, I didn't find any negatives. Some of you may find these items a little too understated. If you want something a bit more flamboyant, this line may not be for you. And you may have a little trouble finding something to go with purple shoes. Other than that, this line is a can't miss!
Our Editor-in-Chief, Josh Raynor, also received a few items from the great people over a Reebok, and will share his thoughts below.
————————–
I was so grateful to get a couple pairs of shoes from this incredible new line from Reebok. They sent over the Superman Shaq Attaq Basketball Shoes and the Batman LX 2200 Running Shoes.
I absolutely loved the Superman shoes. As someone with wider feet, they provided the perfect fit and comfort that I wanted in a shoe. As Brad previously stated, this line of apparel is very understated, and not super showy, which I liked, and these shoes were no different, as they utilize a grey color scheme with pops of red, yellow, and blue.
The Superman Shaq Attaq shoes are a high top-style basketball shoe and provide great ankle support, as well as the right amount of cushioning for your feet. They include a pump bubble with the Superman logo on the tongue, and the Shaq and Man Of Steel logos on the backs.
I highly recommend this shoe for anyone looking for something that will provide deep comfort for your feet.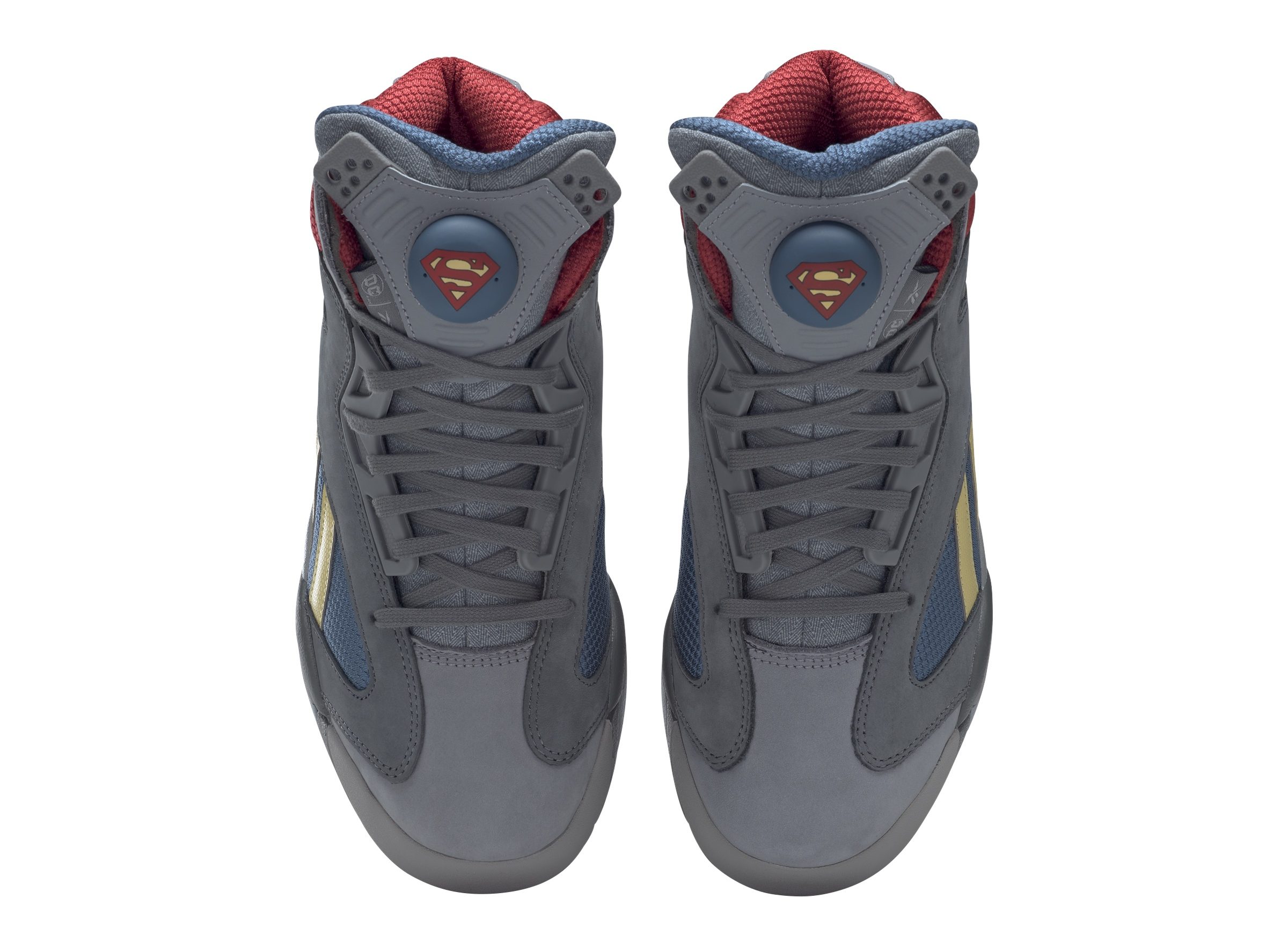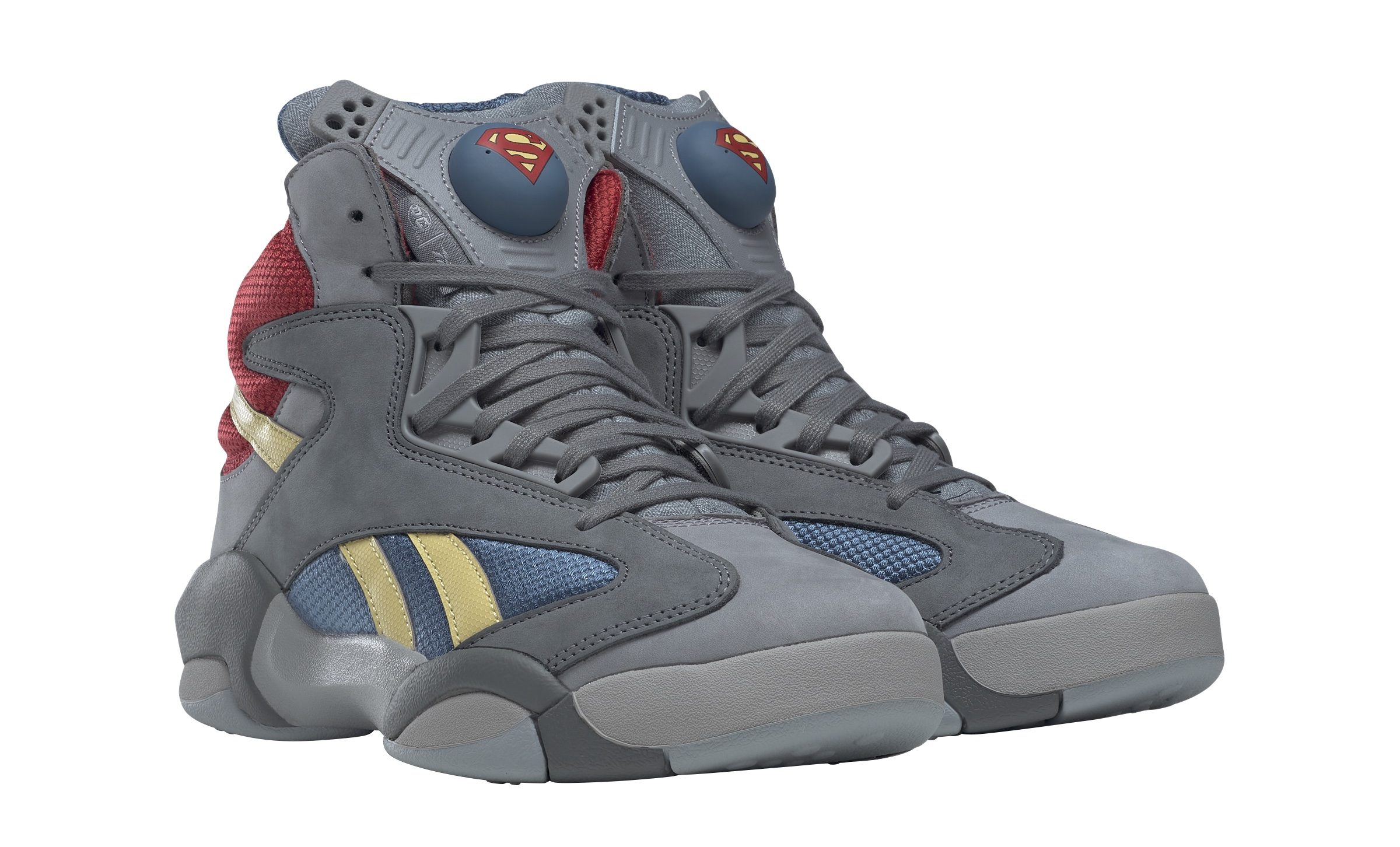 The other pair I received was the Batman LX 2200 running shoes.
Now, while I liked the look of these, I don't think they screamed Batman quite enough, or, at least, not in the right ways. They are mostly black, with a bit of tan and grey. They include the Bat logo on the tongue, but also have laces covers that resemble Batman's armor. And while these are cool in concept, I don't think they serve the shoe functionally in any positively useful way. But they are removable, so if they aren't working for you, you can go without them.
As far as the shoes themselves go, they have a nice cushion feel, which is important for a running shoe. However, they are a bit narrow for my taste, since, as previously stated, I have wider feet. So, they end up feeling a bit too tight to be comfortable. But, if you don't have wide feet, and you're looking for a new running shoe, I would suggest giving these a try.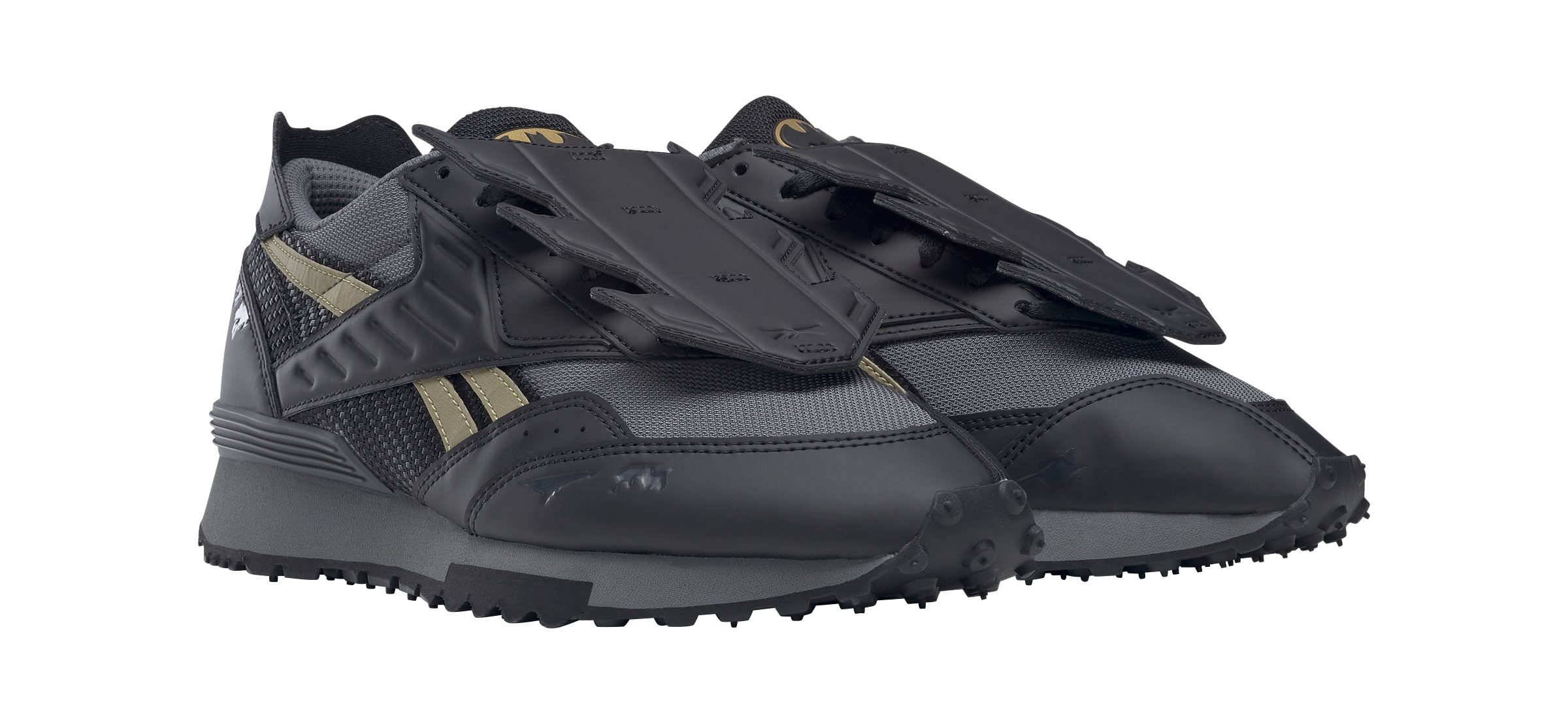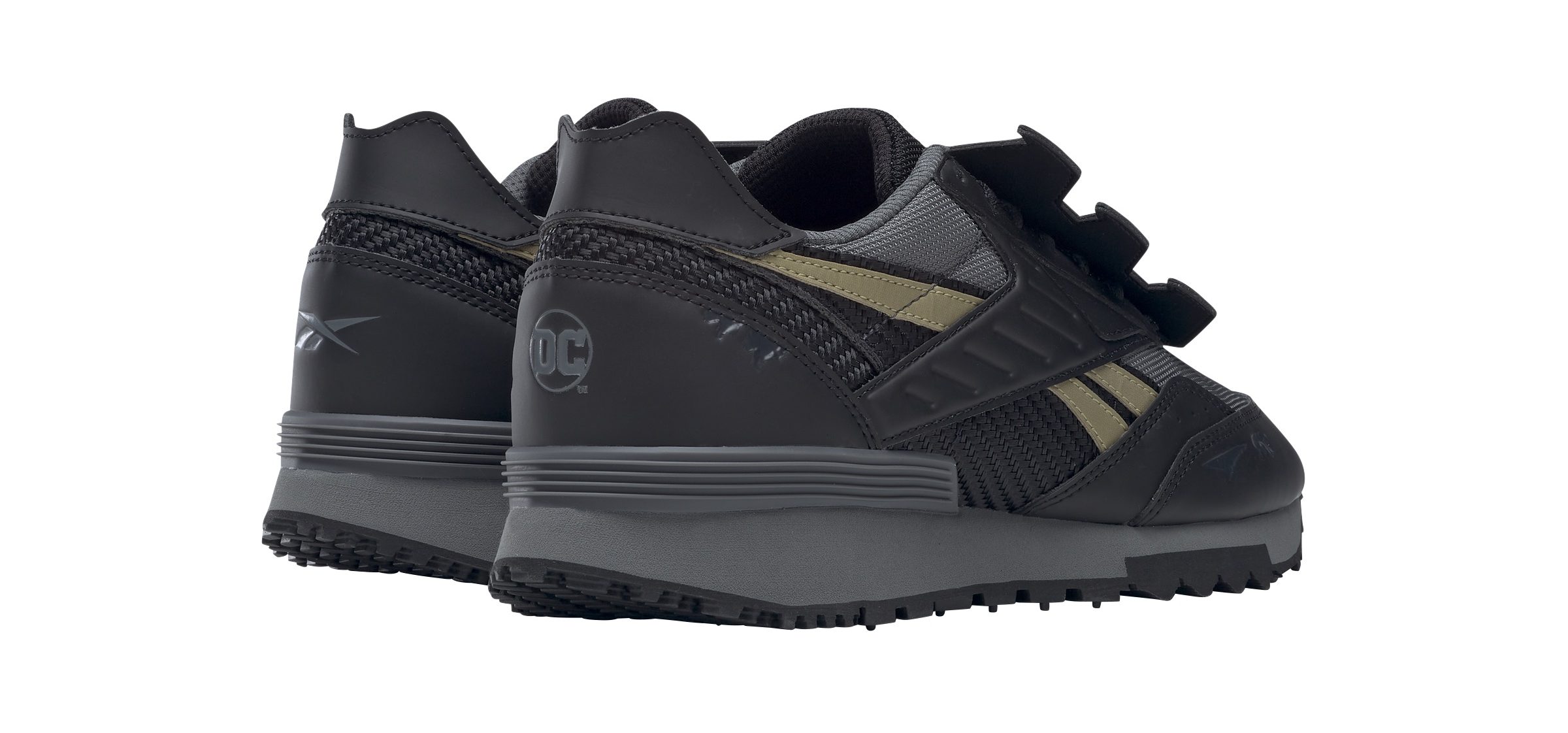 You can also check out my unboxing video for the Superman and Batman shoes below.
Reebok's tasteful line of DC-themed gear is perfect for the hip nerd. Understated just enough to show your fandom, and still fit in at the club.