Review: My Adventures With Superman 1×02 – "Adventures of a Normal Man Pt. 2"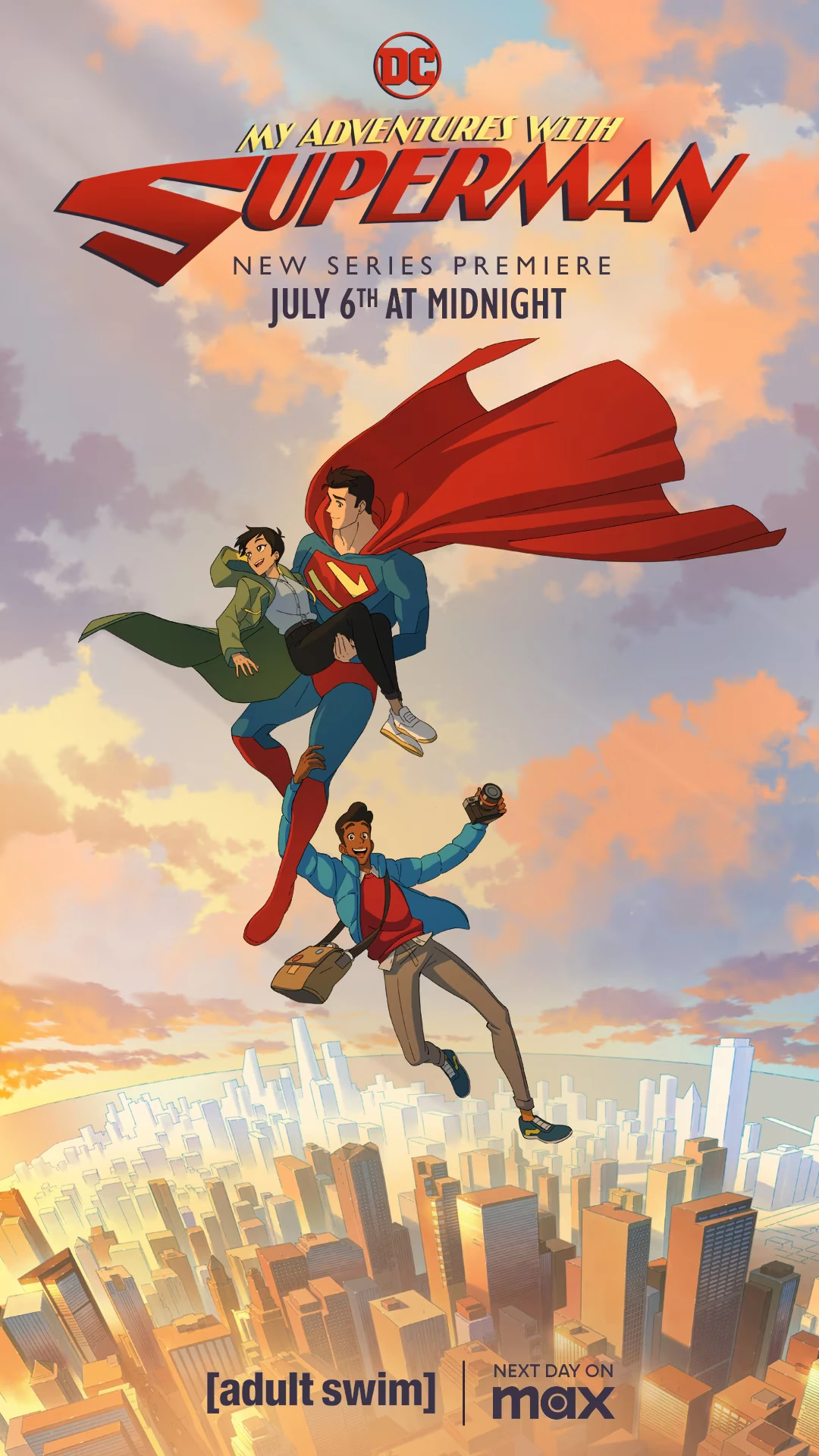 [Editor's note: This review may contain spoilers!]
Director: Diana Huh
Writers: Cynthia Furey
Starring: Jack Quaid, Alice Lee, Ishmel Sahid, Zehra Fazal, Darrell Brown, Chris Parnell, Jason Marnocha, Reid Scott, Kari Wahlgren
Reviewed by: Steven Brown
Summary
My Adventures With Superman 1×02: Clark Kent goes back to the Kent farm to find answers about his true heritage. Meanwhile, Lois and Jimmy track down some tech thieves.
Positives
This episode shows how My Adventures With Superman isn't afraid to be different. Aside from the obvious anime-inspired art style, the backstory of these characters is surprisingly different from what we have known, including Superman. In this case, I found it interesting that Clark isn't able to understand the Kryptonian language, unlike in other shows. And it also seems there may be a nefarious purpose behind his arrival– will they explore that later, perhaps?
Negatives
I have to admit, I wasn't a fan of this particular introduction of Livewire. It seems that a few of Superman's enemies who traditionally have powers will instead have their powers via technology like Livewire does in this episode. However, with it being only the first season, I'm sure we'll see some character development, even with Superman's enemies, so maybe she'll have some actual powers in future episodes.
Verdict
My Adventures With Superman 1×02 was an overall really good episode that will definitely lead to future consequences. Lois seems more determined than ever to get an interview with Superman, while Clark is only interested in getting closer to Lois. Also, it seems that a government organization has been introduced as well–and they make themselves known to Livewire. I can't wait to see what happens next.
Score: 4/5