Review: Titans #3

[Editor's Note: This review may contain spoilers]

Writer: Tom Taylor
Art: Nicola Scott
Colors: Annette Kwok
Letters: Wes Abbott

Reviewed by: Matthew B. Lloyd
Summary
The Titans have descended upon the The Church of Eternity suspecting all is not what it seems.  Plus, they are still worried about Garth and his alliance with Brother Eternity.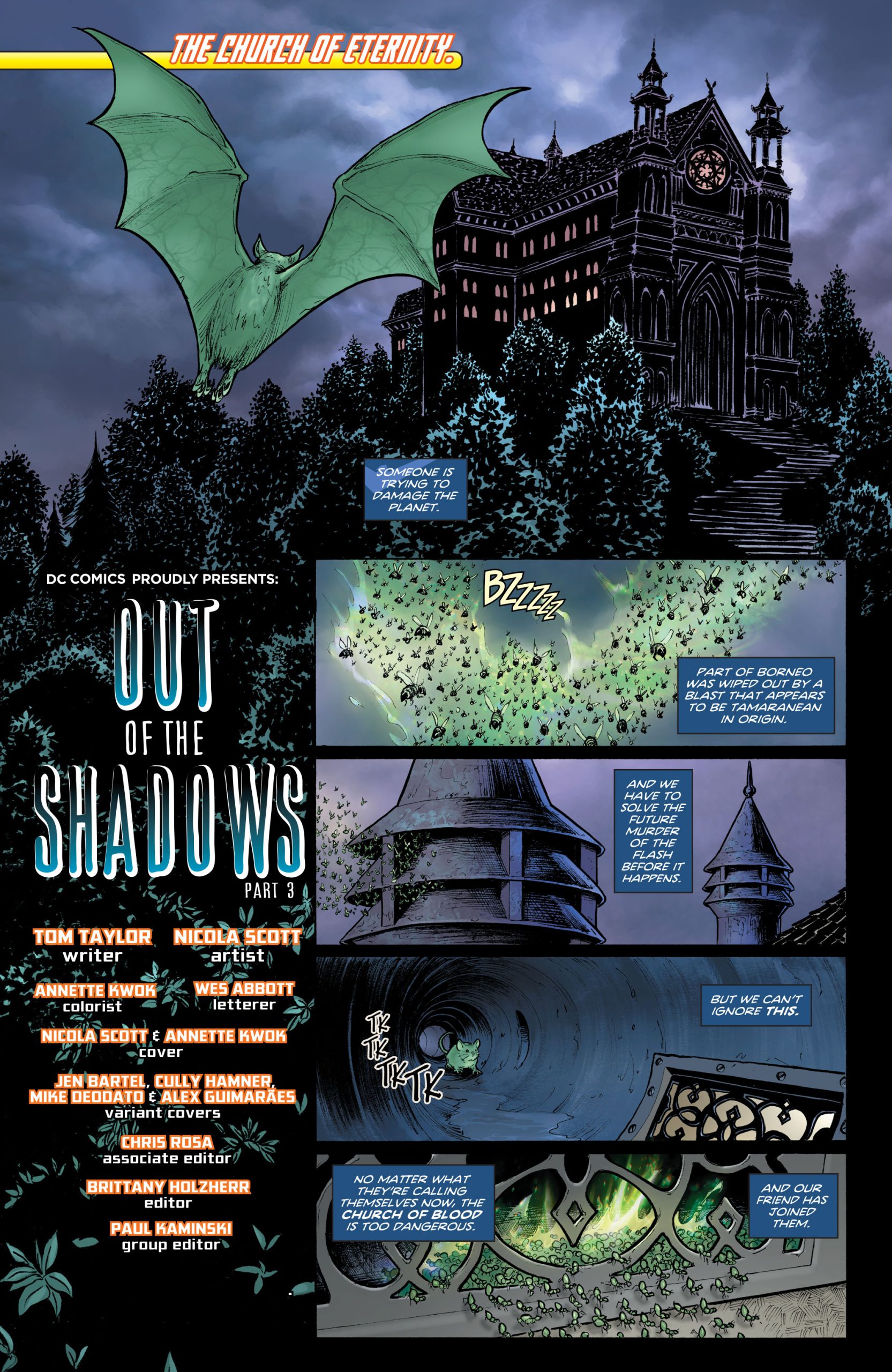 Positives
The  art by Nicola Scott is simply stunning at times.  There are a number of thoughtfu1 and emotional beats in Titans #3 and Scott finds the sensitivity, nuance and feeling in each moment.  It communicates the depth of friendship between these characters as well as the underlying emotional content of the plot that Tom Taylor has devised.  It's not simply about the longtime friendship the Titans share, but the concern for the environment and the convict of faith that is wrapped up in Garth's affiliation with the Church of Eternity.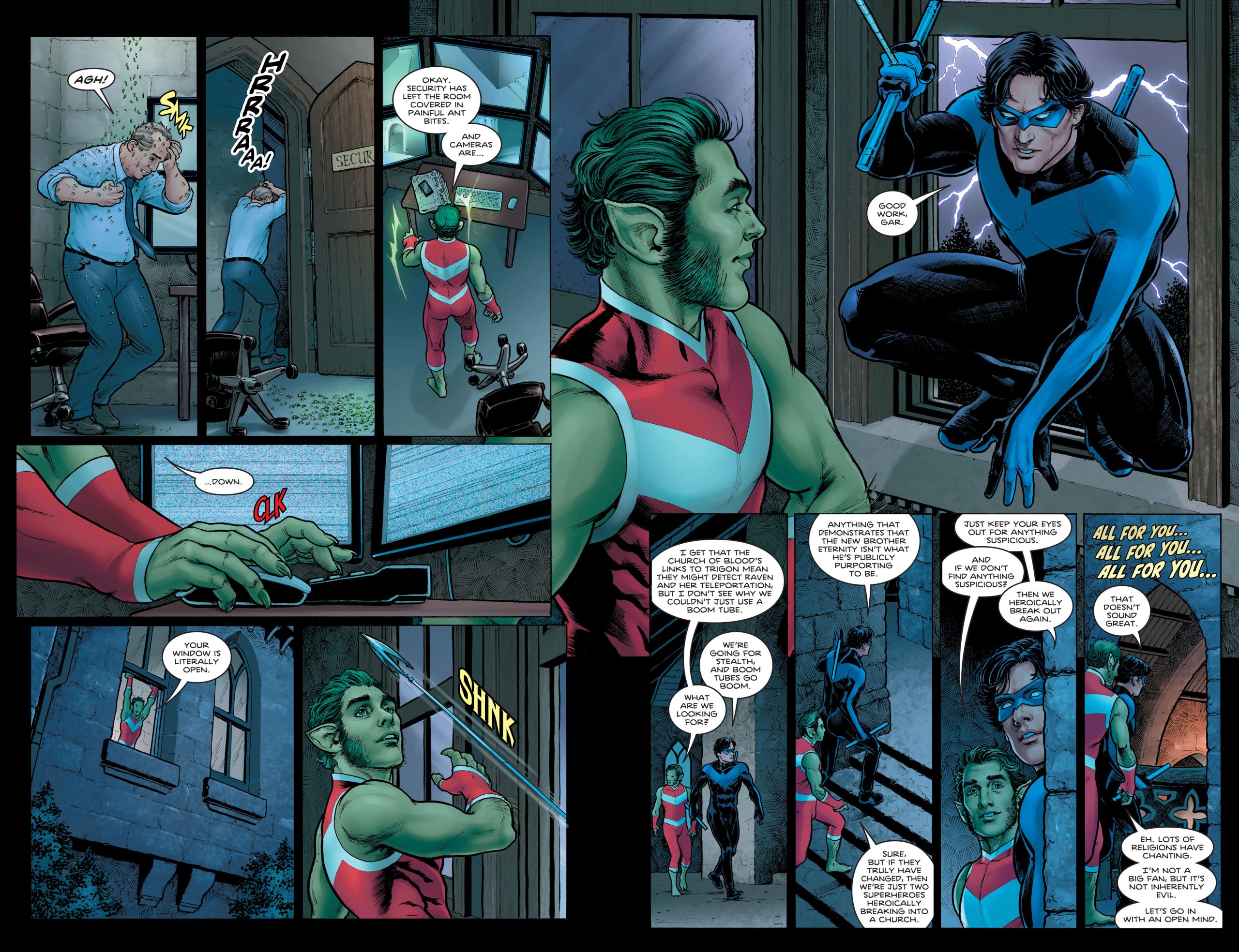 One of the best emotional beats in the issue is when the Titans try to stop Wally (The Flash) West from joining in because Raven has pinpointed his future time of death to be within the next 48 hours.  It's a moment we all know how it will turn out, but it's a nice moment that also leads to a fun poke at Nightwing.  It shows that these friendships are strong and complex.
Taylor layers the issue with twists and turns as the plot with the Church of Eternity develops.  Despite Garth seeming to be on the side of the Church, we do get a classic Titans vs. Church of the Blood sequence with all the Titans involved.  Also, there's just something satisfying about an escrima stick to the forehead.  Dick kicks off the assault with a projectile shot at one of the church members in order to stop a sacrifice.  
Negatives
It's been a couple months since Titans #2.  What began in the first two issues of this new series was interrupted by the Knight Terrors event that ran through July and August.  Despite the unwanted break, it doesn't seem to have  hindered Titans #3.  If you didn't know it had happened , you wouldn't notice it, it flows smoothly from the last issue.
Verdict
Titans #3 is a strong outing with great art and intriguing story.  The character work is great by both Taylor and Scott.  The classic Church of the Blood connection brings a classic feel to the story and the there's real nuance to Garth's role and concerns for the environment.