Review: My Adventures With Superman 1×04 – "Let's Go to Ivo Tower, You Say"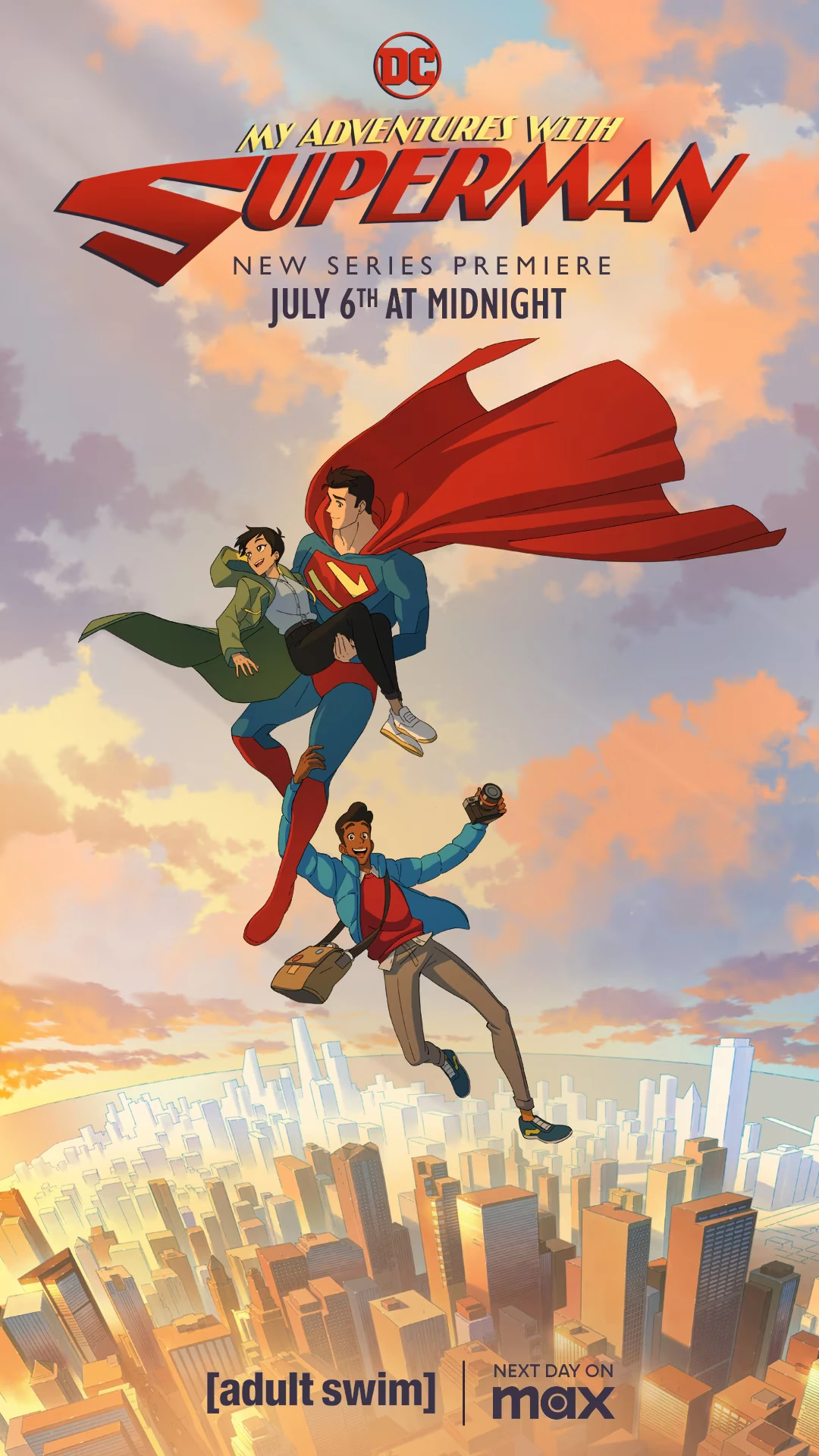 [Editor's note: This review may contain spoilers!]
Director: Christina "Kiki" Manrique
Writers: Josie Campbell, Brendan Clogher
Starring: Jack Quaid, Alice Lee, Ishmel Sahid, Jake Green, Darrell Brown, Max Mittelman
Reviewed by: Steven Brown
Summary
My Adventures With Superman 1×04: Clark, Lois, and Jimmy cover a glitzy gala hosted by tech-billionaire Dr. Ivo, but while Clark and Lois wonder if this counts as a date, Ivo unleashes his newest invention: a creation that can bring down Superman.
Positives
This episode shows how fast Lois, Clark, and Jimmy are establishing themselves in Metropolis as reporters. Although still just interns, Perry assigns them the gala event hosted by Dr. Ivo, a billionaire tech genius who is apparently going broke. Needing to pay back investors and save his company, Ivo premieres the Parasite suit during the event. When the suit and Dr. Ivo go crazy, Superman arrives to save the day.
This episode also shows that Lois and Jimmy are more than just side characters, and the duo get their hands dirty once again, helping Superman by sabotaging Dr. Ivo's tech so Superman could stop him once and for all. I hope this is something that's repeated in future episodes, especially with Jimmy, who I feel will get his proper chance to shine as a character in this series.
Negatives
I must admit, my only complaint at first was the look of this new version of Parasite — I wasn't a fan of the idea of the Parasite being a suit. However, once I saw it in action, I changed my mind. Instead of copying Superman's powers like the animated series of the 90's, this version gets larger, more armored, and more powerful.
Verdict
My Adventures With Superman 1×04 is a good episode that leaves plenty to wonder about for the next one. Lois and Clark have a conversation about their relationship, while Lois also discovers something about Superman that could change her investigation entirely. Ivo ends up badly damaged in the battle and taken into custody, but I doubt it'll be the last time we'll see him.
Score: 4/5