With just a week left until the originally slated release date, the upcoming Batman: Arkham Trilogy set from Nintendo Switch has been officially delayed seven weeks and will now be released on December 1, 2023.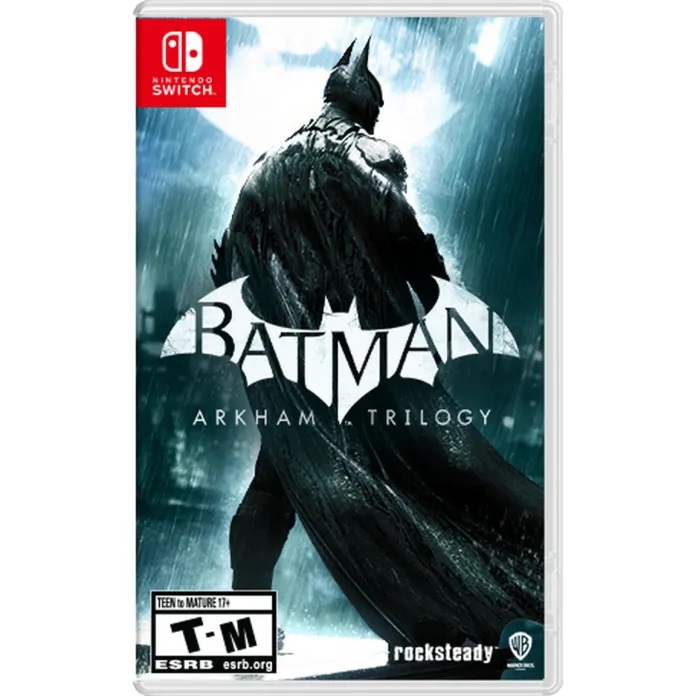 While this may be disappointing, the folks over at Rocksteady gave a good reason, saying, "More time is needed to bring players the best possible experience on Nintendo Switch. We apologize to fans who are excited to play this version of the trilogy. Thank you for your patience."
— Batman Arkham (@BatmanArkham) October 3, 2023
Needing more time to make this version of the game great is fine by me. The Grand Theft Auto Trilogy, when released on Switch, was buggy, and probably could've used more time as well, so I think this is a good move. Also, it's only seven weeks, and will still be available for Christmas.
Batman: Arkham Trilogy will include the first three games — Arkham Asylum, Arkham City, & Arkham Knight — but does not include Arkham Origins, which was release by Warner Bros. Games Montreal, who also recently released Gotham Knights.
It promises to allow players to experience "the definitive versions of Rocksteady's Arkham Trilogy games." This trilogy also includes all post-launch content, including DLC expansions, suits, Batmobiles, and more. All three of these games have been available elsewhere for years but this trilogy marks the first time Switch players can play through all three games.
Pre-orders for Batman: Arkham Trilogy are open now, so be sure to order your copy today so you don't miss out.