[Editor's Note: This review may contain spoilers.]
Writers: Keith Giffen & J.M. DeMatteis
Artist: Scott Kolins
Reviewed By: Derek McNeil
Summary
NEW STORYLINE! With an Earth-threatening menace behind him, and Jaime now permanently back as Blue Beetle on his own terms, what's a hero to do? Clean up the mess in his hometown, find places for his friends and family to live and deal with the latest super-menace to hit El Paso…the man called Ghostfire!
Positives
Ha! The issue starts with Jaime nearly giving Ted another heart attack by pranking him. But Jaime hasn't given in to the Scarab. He's back to his old self, but he's once again bonded to the Scarab.
Doctor Fate is also back to his old self – literally. Fate confirms that it is Kent Nelson that is controlling the Helmet of Nabu and not Nabu controlling Kent's body. Fate warns Jaime and Ted that he'll be keeping a close eye on Jaime, so he may reappear in the title later on. Personally, I would rather see him next appear in a JSA Rebirth title.
Also, it looks like O.M.A.C. will be sticking around, as his alter ego, Kevin Kho, is going to the same school as Jaime. Having other heroes in the supporting cast and frequent guest stars really seems to be paying off for the title.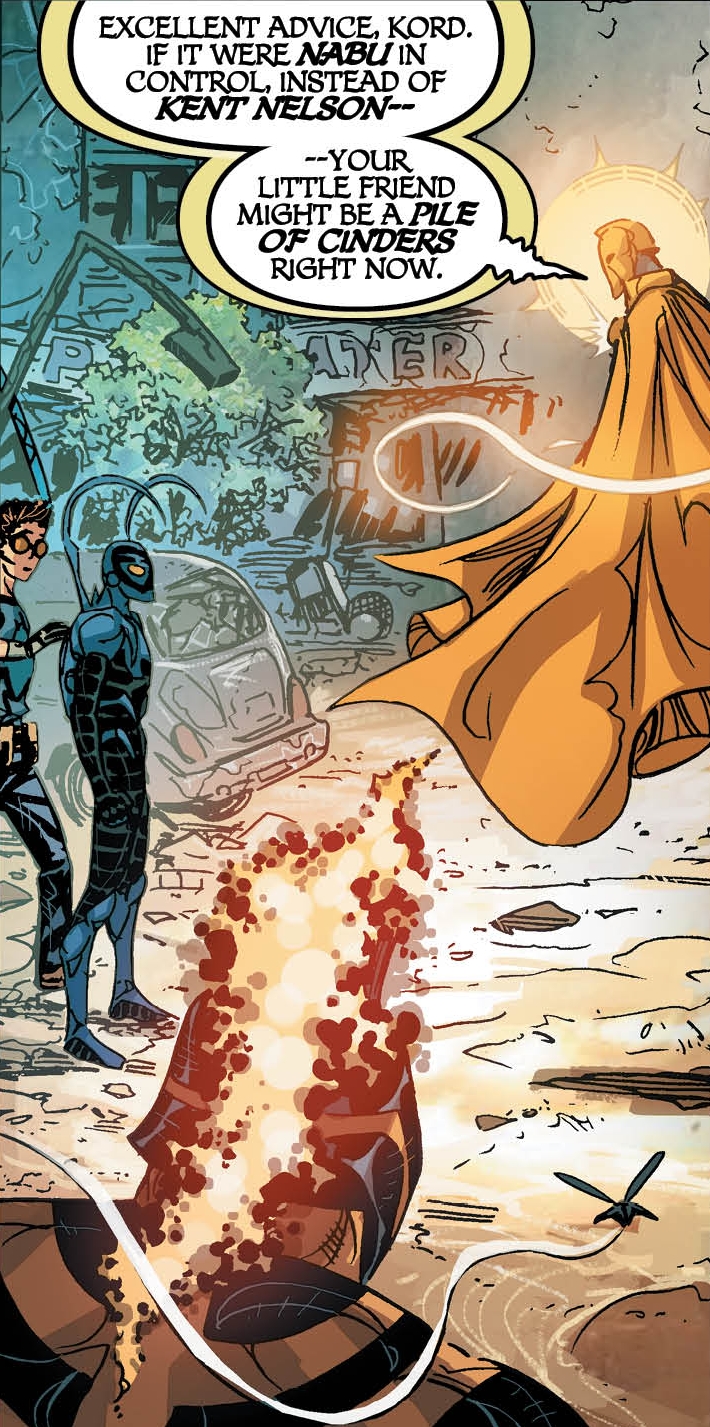 Speaking of guest stars, the Batman himself appears at the end, promising a team up next issue. And did that next issue blurb say two Beetles? Could it be…? Will Ted finally return as Blue Beetle?
Negatives
Well, I'll be disappointed if the second Beetle isn't Ted, but other than that, there's not a lot to dislike about the issue.
Jaime's little prank was funny, but it seemed to cover up the fact that the conclusion to the fight against Arion was a bit anti-climactic. Jaime reabsorbed the Scarab and suddenly Arion was powerless. How did that happen? He was a dire threat before he took the Scarab from Jaime, so why did losing it not just return him to that level of power?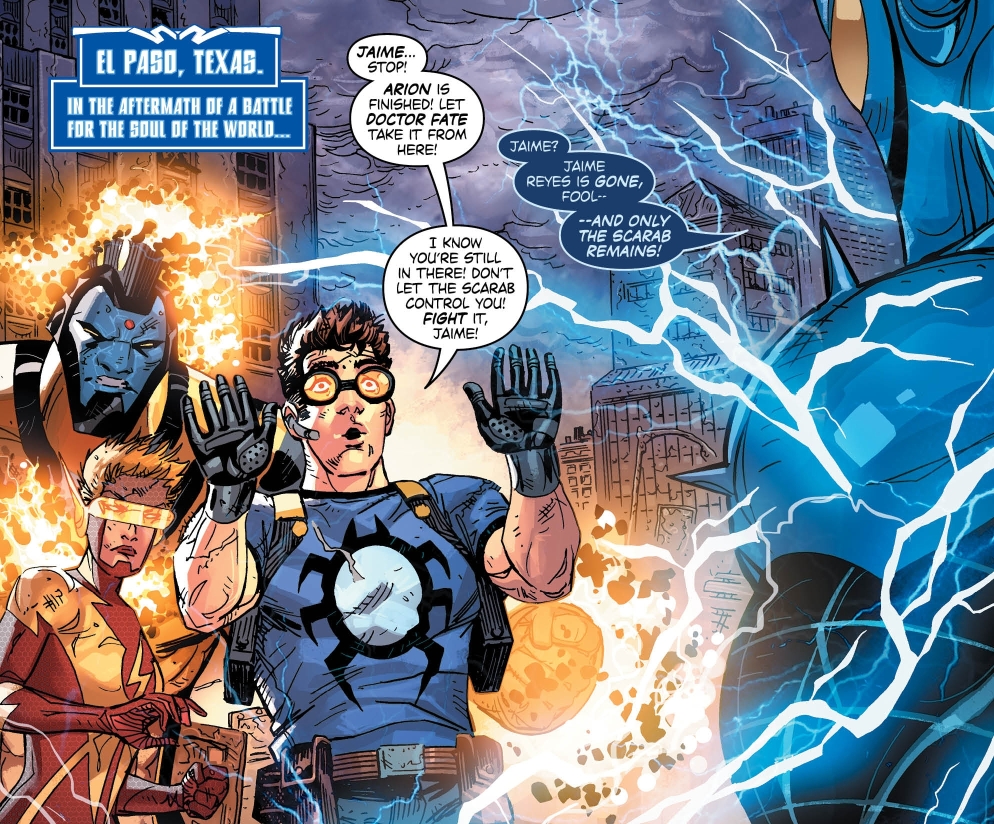 Verdict
I hope the rumours of Blue Beetle's cancellation aren't true, as I feel this title is just starting to hit its stride. Here's a suggestion for the DC: take a cue from Green Lanterns and change the title to Blue Beetles with both Ted and Jaime as a duo.