[Editor's Note: This review may contain spoilers]
Writer: Cullen Bunn
Artist: Ronan Cliquet
Colors: Jason Wright
Letters: Pat Brosseau
Summary
Thrown together to apprehend an escaped inmate, Solomon Grundy, Rag Doll and Merlyn head into the muck surrounding Belle Reeve, but no one is prepared for a meeting with the Swamp Thing. Bodies decay quickly in the bayous of Louisiana, and the avatar of the Green doesn't care if the Squad makes it out alive.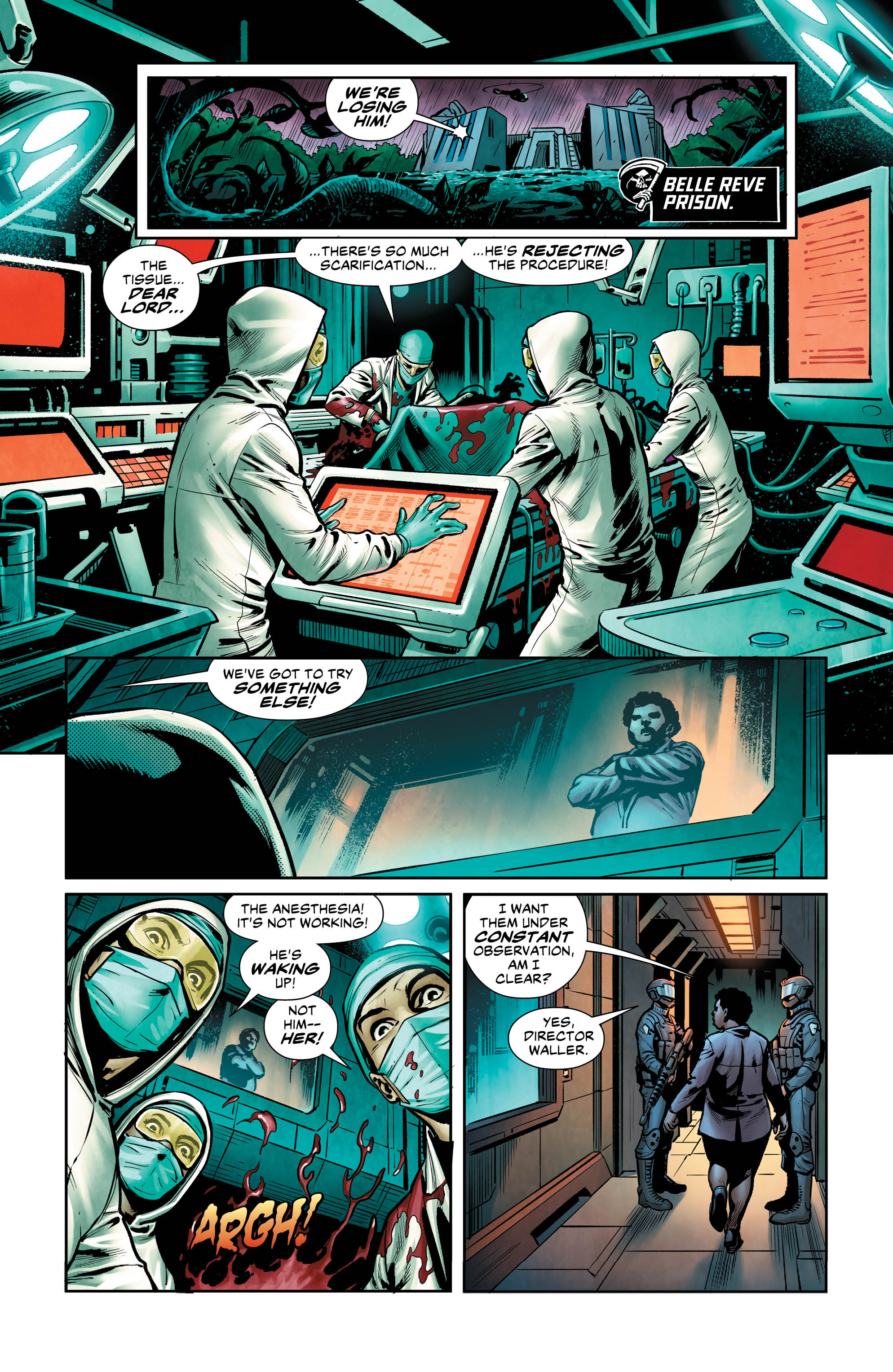 Positives
An incredibly interesting and layered story, this year's annual adds a new layer of complexity to the inmates of Belle Reeve. While we know Waller is always watching from her home base, we rarely ever feel the place exist. We don't follow the lives of other inmates or what it's like inside the walls of the greatest super villain prison in the world. With the main team still in Atlantis, Waller is forced to pull the B-team and send them to recapture the experiment she lost. The relationship between Cadence and Swamp Thing was great, her powers also played a big role that pays off in a big way at the end.
Negatives 
Month after month we are treated to Task Force X butting heads and fighting over the best way to get the job done. This team was no Task Force X, it did not gel well nor did it have that lovable appeal we have come to expect from the main roster. This team felt thrown together as if the comic was rewritten last minute as Solomon Grundy was advertised for the comic but did not show up. The story can hold its own no matter which team shows up but it would have been better with a team that actually felt like a team.
Verdict
The book was fine for an annual but did make me miss the main team and psyched me up for the return of the arc centered in Atlantis. While i would love to go back to Belle Reeve and learn who else resides in the walls and what other teams could be made, the teams have to be fun and enjoyable to further the story.