[Editor's Note: This review may contain spoilers]
Director: Christopher Berkeley
Writer: Francisco Paredes

Starring: Jesse McCartney, Nolan North, Stephanie Lemelin, Jason Spisak, Zehra Fazal, Troy Baker, Khary Payton, Alyson Stoner, Jason Marsden, Greg Cipes
Summary
The search for Tara Markov continues – but who's doing the searching and where?!
Positives
Infiltrating Santa Prisca is not easy for anyone, but if anyone can do it, it's Batman and his handpicked partners. This episode had a ton of action and was slow paced at first just to get things moving and retrieve information, but quickly picked up when things went south. Meanwhile, Dick continues to train the team and find some sense of brotherhood among them. It was a nice little episode to get things going and reintroduce characters like Deathstroke that fans love, but have not seen for awhile.
Negatives
It grew up fast, maybe too fast. One of the more shocking scenes of the episode involved Superboy and Miss Martian alluding to their sexual relationship. While we can't shy away from these things, it did feel forced and simply put in to show that the series is for big boys and girls.
The cutting of the episode also felt a bit jumbled, with two separate stories going on that involved a lot of high pace action. This took me in and out and sometimes left me wanting more from the other side, causing me to not be focused on what was on screen.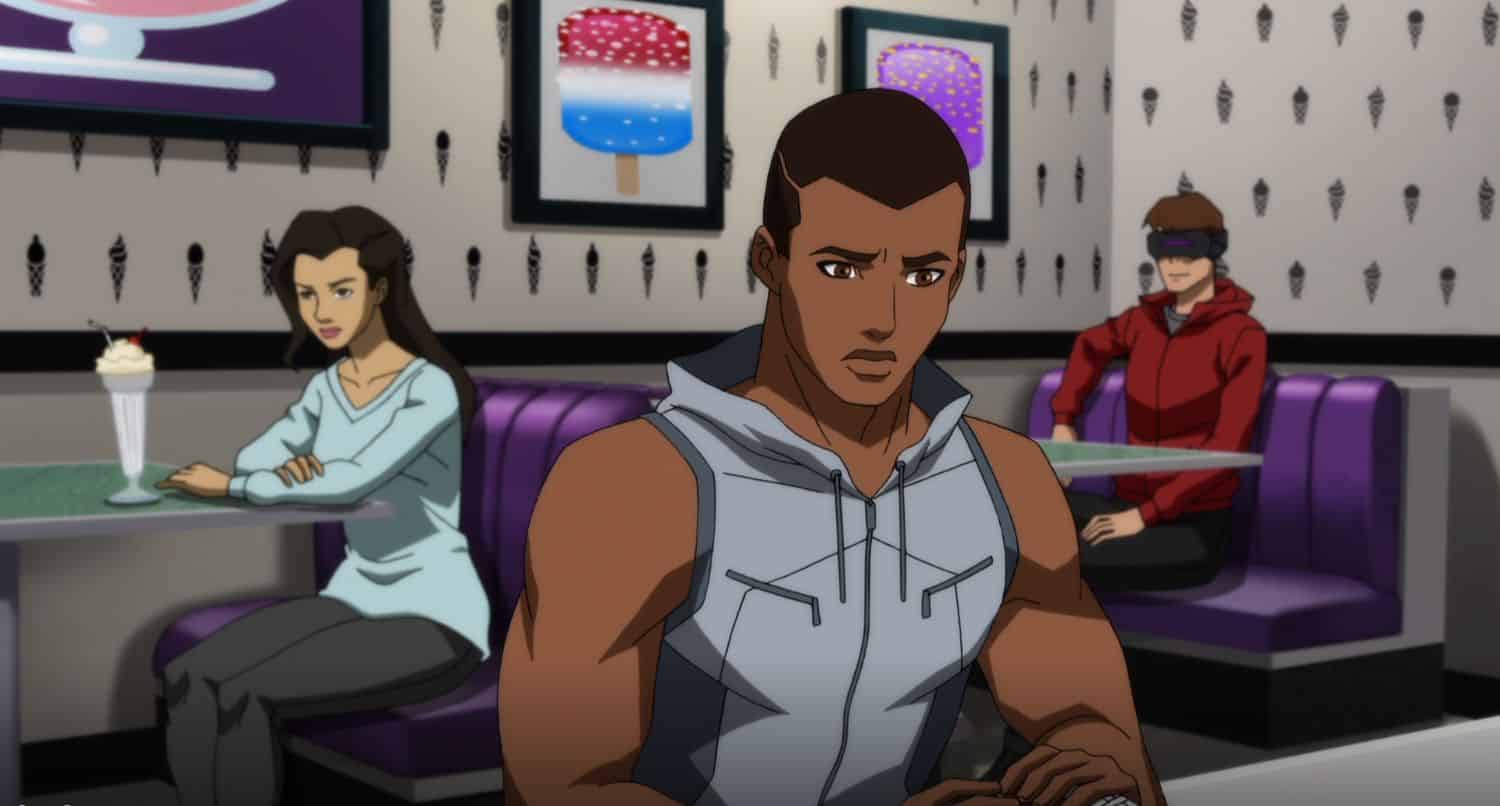 Verdict 
A great start to this weeks episodes, you can't go wrong with a great first episode that sets up a hard hitting story, fast paced action, and the reveal of more plot to come.