Review: Harley Quinn and Poison Ivy #5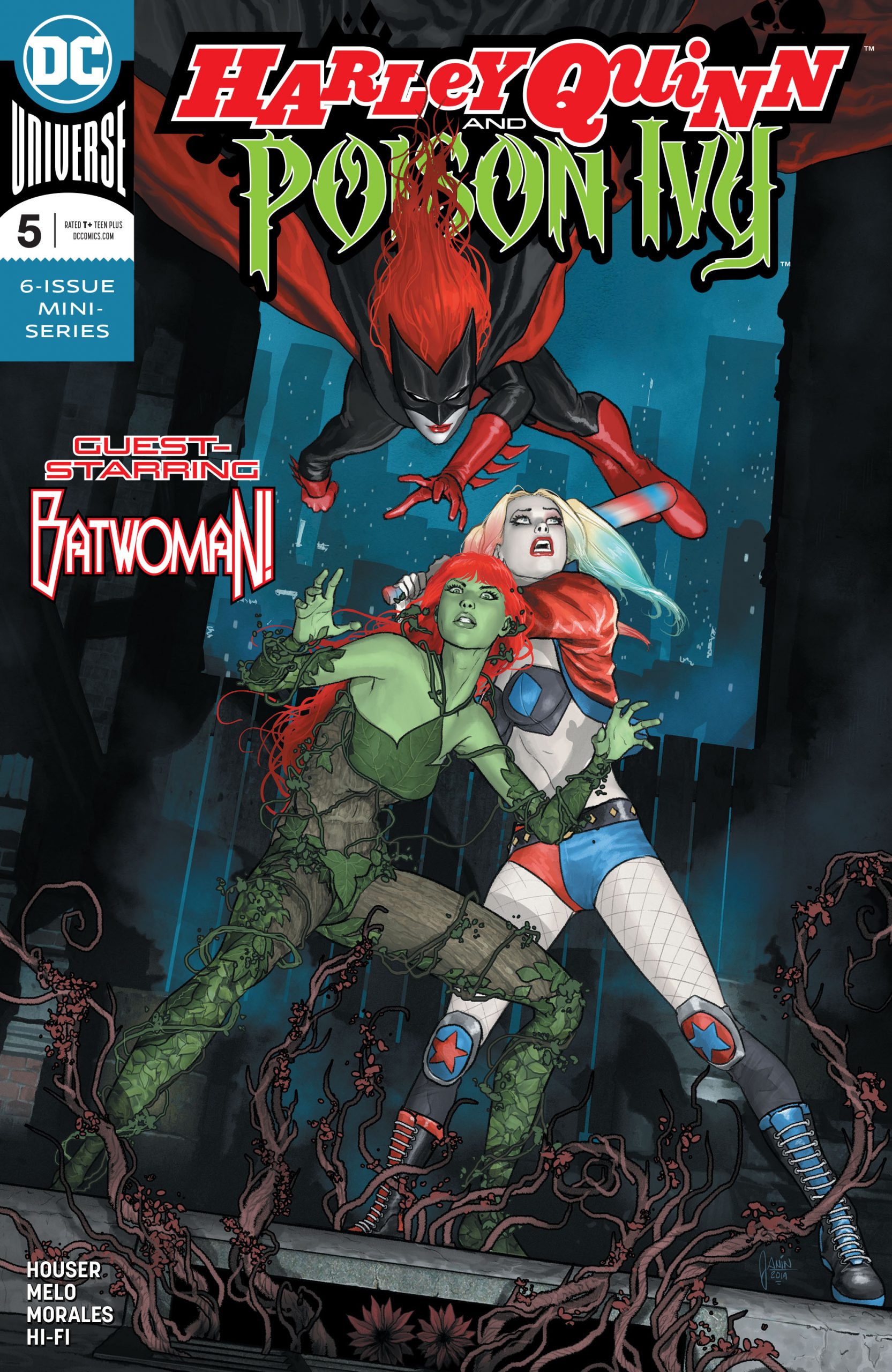 [Editor's Note: This review may contain spoilers]
Writer: Jody Houser
Pencils: Adriana Melo
Inks: Mark Morales
Colors: Hi-Fi
Letters: Gabriella Downie
Reviewed by: Tony Farina
Summary
Floronic man has taken over New York. Ivy and Harley must stop him. Harley thinks they have to go at night because plants can't operate in the dark. So, there's that. They head into the Big Apple at night only to find it guarded by Batwoman. She is convinced the giant plant monsters are being run by Ivy. Not a bad guess, but not right either, so she, Harley and Ivy have a chat about whether or not heroes have cards, join a union and get health insurance. Yep, Harley Quinn and Poison Ivy #5 is just as bonkers as ever (but in a good way).
Positives
"Sorry, I learned it from watching Batman."  Even if you don't know the context of that, you have to laugh. Jody Houser has simply nailed Harley's voice. She gets to wing it with Pam because in Harley Quinn and Poison Ivy #5, we find Ivy still evolving and figuring out how to fit into the world post Heroes in Crisis. She does at least still know how plants work even though Harley does not. There is even a "doodie" joke. Kate is not impressed as you can imagine, but the readers will be.
I have had a month since issue four to find another effusive way to heap praise upon one my favorite working artists Adriana Melo. Stupendous is a word I could use. Posterific is fake word I can use. This month she gets to draw Kate Kane in her Batwoman costume and it makes me think, when is Adriana Melo going to have a run on Batwoman. No offense to the folks over at Detective, but have you seen what Melo does? Every panel she draws, even one that is absurdly fake, looks real. It could just come to life and Ivy could have a saw blade hand in your living room.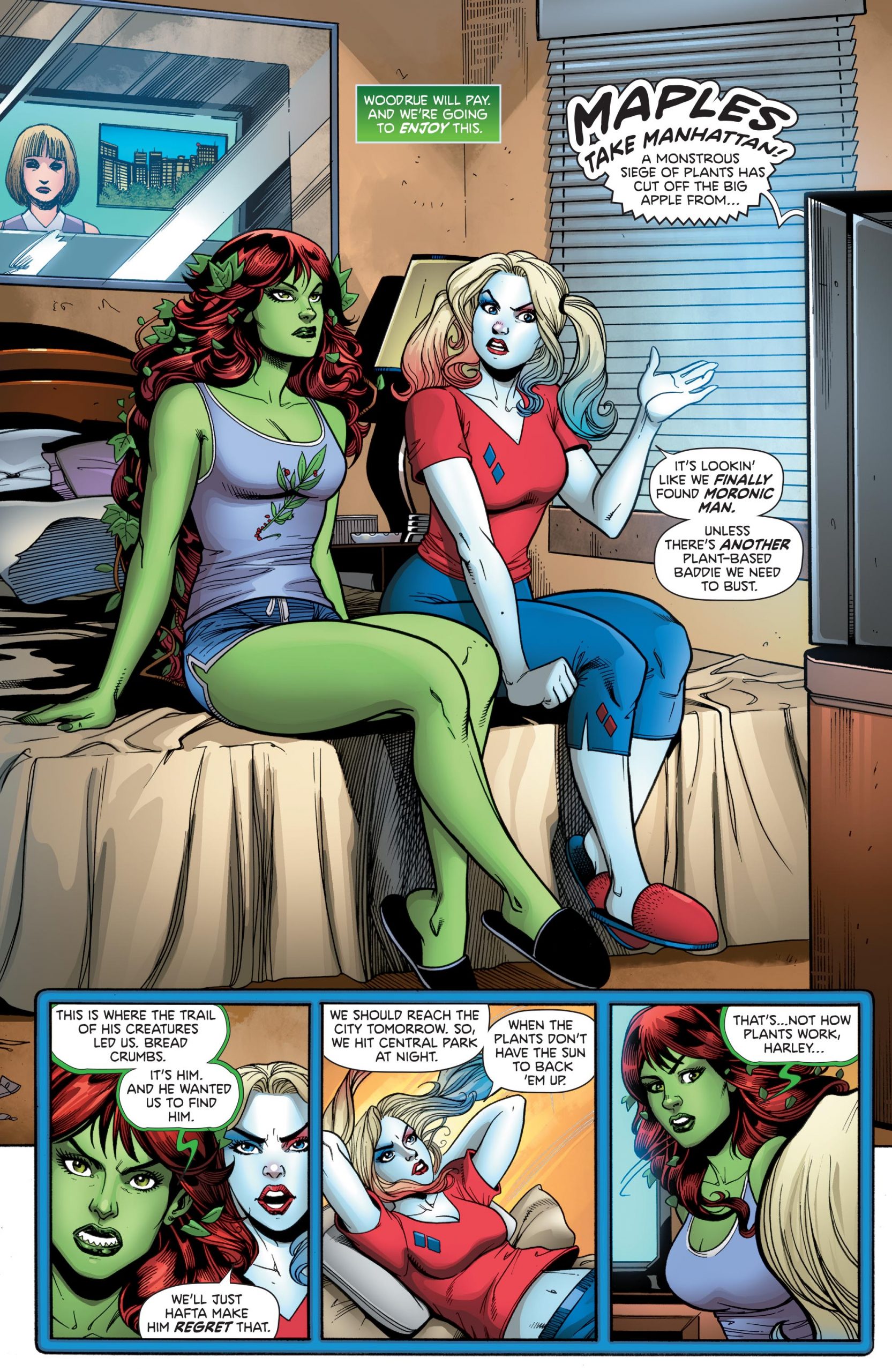 Negatives
The downfall of this issue is that penultimate issues always feel empty. We know this is building to next issue and that last page leaves us antsy to read it, but the stakes feel low here. Having Batwoman was a nice touch for Melo to show off, but I don't know what she really brought to the table, unless we are getting a Batwoman, Harley and Ivy series. Then, if this is a back door pilot for that, I can come back and change my mind about this issue.
Verdict
What a last page. That will be pretty amazing next month. I can't wait. If you have not read this series, you really should be. You have 28 days to get caught up. Go. Read. Enjoy.