This May DC celebrated Asian American and Pacific Islander Heritage Month by shining the spotlight on beloved Asian characters new and old. The DC Festival of Heroes: The Asian Superhero Celebration #1 debuted noteworthy new characters and brought classic favorites back into the fold through the talented art and storytelling of creators like Jim Lee, Amy Chu, Mihn Le, Dustin Nguyen, and many, many others! The anthology enriches the DC mythos by honoring Asian mythology, culture, and experiences and placing AAPI voices center stage. In honor of AAPI Heritage Month, here are our picks for the top five Asian and Pacific Islander DC characters featured in the anthology. 
Cassandra Cain (Batgirl)
There's no shortage of love for members of the bat family, but Cassandra Cain holds a special place in our hearts as a grittier, feistier Batgirl than perhaps any other. Cassandra is a powerhouse of determination. Her upbringing was far from ideal, but that's to be expected when your parents are cold-blooded assassins. Tragically, she was deprived of human contact and communication throughout her formative years in hopes of molding her into a better assassin. As a result, Cassandra has an exceptional ability to observe and decipher body language and physical cues but does not speak, read, or write. In recent stories, watching Cassandra overcome these language barriers and learn to express herself comfortably has added an extra layer of strength to her character, and represents a clear comparison for the struggles many immigrants to the US face while trying to adapt to the English language. Cassandra refuses to be held back by her past and becomes a Batgirl defined by her internal desire for justice and to decide her own fate.  
Kong Kenan (Superman Earth Prime) 
After inheriting his powers from a dead Superman,  Kong Kenan becomes the Superman of China (though he is not the first Superman of China). Initially, his new powers make the already self-centered Kong overconfident, even going as far as blowing his secret identity (and endangering the Justice League) to impress a girl. As the young hero matures, he begins to understand his powers and the responsibility of wielding them. Similar to Clark Kent, Kenan has super speed, super strength, and X-ray vision among other abilities. Perhaps the most impressive aspect of Kenan's Superman is the way he rises to the occasion and grows into an individual worthy of being called a hero. His training shows true synchronicity, developing the man he is inside while mastering outer abilities as well. 
The Monkey Prince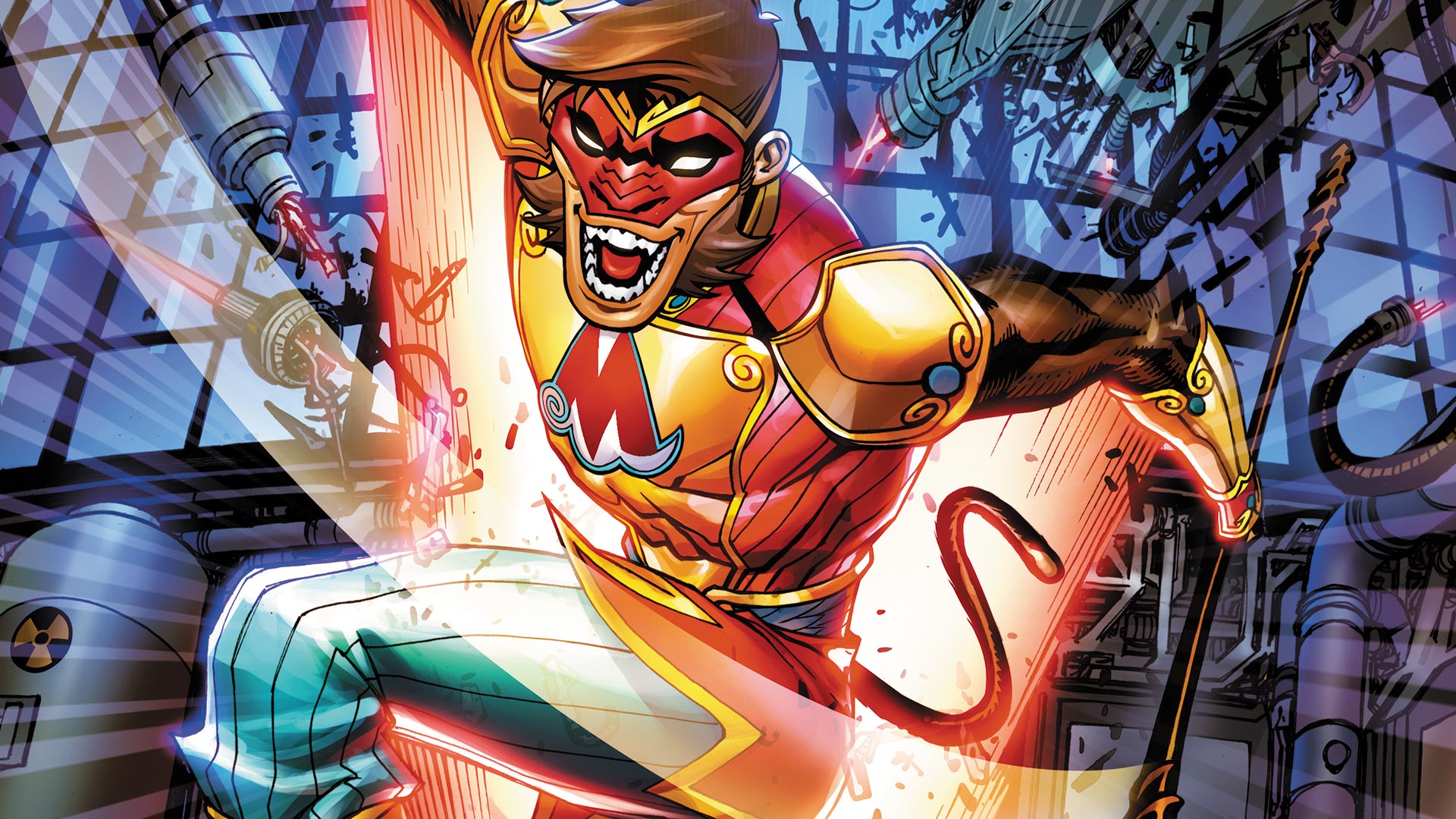 The Monkey Prince was first introduced to the DC universe in DC Festival of Heroes #1. While it may be our first time seeing DC's version of the Monkey Prince, the Monkey King mythology behind the character is widely popular in Japan and China. In fact, elements of the story are recognizable in well-known franchises like Dragon Ball-Z. Artist Bernard Chang described crafting this version of the myth as "all about attitude and character." While the creative team was excited to bring the Monkey Prince story to life, their goal was to honor the rebellious, mischievous nature of the classic Monkey King, while still bringing something new to the table and telling a story that would feel unique in superhero comics. The result is Marcus, an adopted boy settled in Philadelphia who has no knowledge of his birth father, the Monkey King. Notably, Marcus has a firm stance on superheroes: they suck. He's not a fan of capes and cowls, despite the fact that he has super abilities of his own and works as a force of good in the world. True to the rebellious nature of the original Monkey King, the Monkey Prince rejects the labels and constraints of a superhero worshipping society and fights evil on his own terms. The bottom line is, he'll save your life, just don't call him a hero. 
Ryan Choi (Atom)
Ryan Choi is the third person to take up the identity of the Atom. After emigrating to the United States, Choi steps into the shoes of his idol and mentor, Ray Palmer. Described as a cool young professor at Ivy University, Choi exudes passion for his role and enthusiastically accepts the challenge of continuing Palmer's work, both in academia and in the Justice League. Sadly, Choi was killed off in Brightest Day but was later brought back to appear in Convergence and Rebirth. In the Rebirth line, Choi is aged down to a brilliant teenage student at an ivy league school who is tutored by Ray Palmer. When Palmer goes missing, he leaves Choi instructions to take up his mantle as the Atom and find him in the multiverse. Choi throws himself into the adventure wholeheartedly, proving that he is just as quick and just as capable as the veteran superheroes he encounters. 
Tai Pham (Green Lantern) 
13-year-old Tai Pham is not only the youngest Green Lantern, but a legacy lantern following in the footsteps of his grandmother. The pressure of balancing a super identity and pre-teen life may be a lot for some heroes, but luckily for Tai, his grandmother's wisdom is there to guide him. She encourages Tai to embrace his individuality and heritage, reminding him to define his legacy in his own way. Though he may be new to the world of superheroes, it's safe to assume we'll be seeing a lot more of Tai in future titles. 
You can out these characters and others in DC Festival of Heroes #1. Do you agree with our picks? Let us know who your favorite AAPI DC character is in the comments below!