The upcoming Aquaman sequel, Aquaman & The Lost Kingdom, made an appearance at this year's DC FanDome event with an amazing behind-the-scenes featurette.
Director James Wan was joined by members of the cast to give fans a glimpse at what is to come in the follow up to the 2018 hit, complete with concept art of some giant underwater creatures, fight choreography training with Yahya Abdul-Mateen II, some great landscape teases, and an overview of what this new story will be.
In the video, Aquaman & The Lost Kingdom star Jason Momoa welcomes fans back after so many years away, talking about how proud he is of the sequel and how it's tackling big issues, like the environment, which has always been a big part of the core values of this character in the comics.
This sequel will also dive into the enormous underwater world of Aquaman, showing off amazing locations and creatures, including Momoa's Aquaman riding a giant seahorse!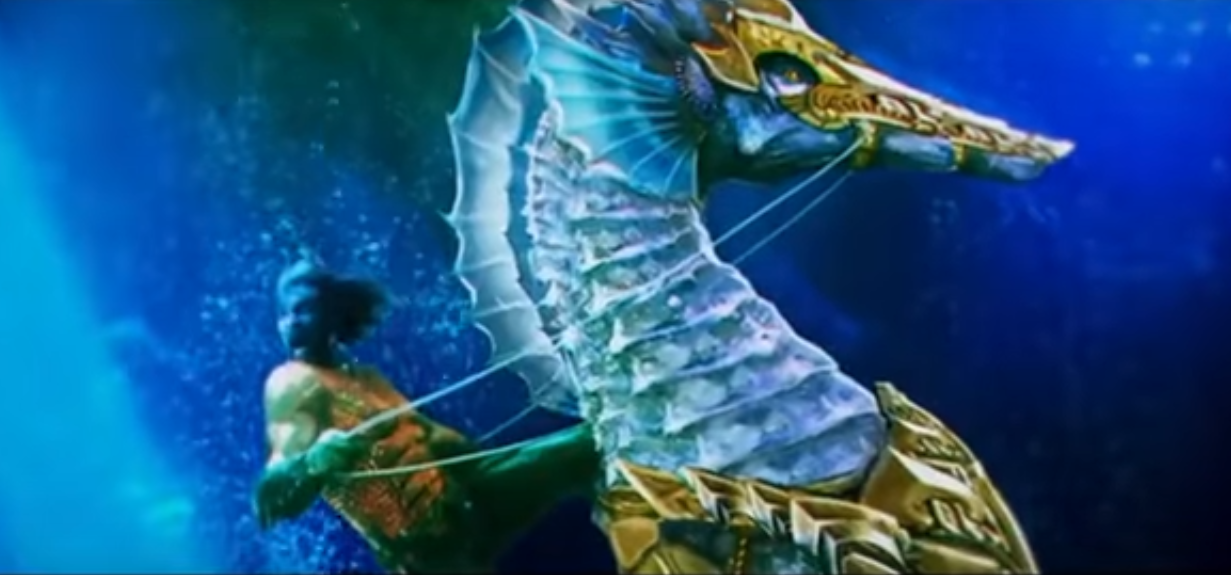 Wan goes on to say that the film is "more mature, but yet still retains its fun." This is exactly the tone I was hoping for with this one. I loved Aquaman, but the thing it was missing for me was the epicness that this underwater kingdom inherently brings with it. And from the looks of it, that is precisely what we will be getting. We will also see the continuation of Black Manta's quest for vengeance against the King of Atlantis.
As the biggest DC movie of all time, Aquaman set a bar for this sequel, and hopefully the world will be in a place for Aquaman & The Lost Kingdom to at least come close to that when it comes out at the end of next year.
You can check out the full video below:
James Wan returns to direct a cast that includes Jason Momoa, Patrick Wilson, Willem Dafoe, Dolph Lundgren, Yahya Abdul-Mateen II, Amber Heard, Temuera Morrison, Randall Park, Pilou Asbæk, Jani Zhao, Indya Moore, and Vincent Regan.
Aquaman & The Lost Kingdom is scheduled to open on December 16, 2022.