Jump on the couch, pull up your cereal bowl, and relax right into the late 1960s era of Saturday morning cartoons with Blue Beetle, one of the four shorts comprising DC SHOWCASE – CONSTANTINE: THE HOUSE OF MYSTERY, the third compilation of Warner Bros. Animation's DC-centric shorts.
Produced by Warner Bros. Animation, DC and Warner Bros. Home Entertainment, DC SHOWCASE – CONSTANTINE: THE HOUSE OF MYSTERY – which also includes the shorts Blue Beetle, The Losers and the title subject Constantine: The House of Mystery – will be available everywhere on Blu-ray and in 4K on Digital starting May 3, 2022.
Sufferin' Scarabs! Silver Age Blue Beetle is back! And had he ever starred in a 1960s Saturday morning limited-animation cartoon with its own jazzy earworm of a theme song, it would have been just like this short! Welcome to the adventures of Ted Kord, alias the Blue Beetle, as he teams up with fellow Super Heroes Captain Atom, The Question and Nightshade to battle that nefarious finagler of feelings, Doctor Spectro. Blue Beetle is directed by Milo Neuman (Freedom Fighters: The Ray) from a screenplay by Jennifer Keene (Phineas and Ferb) based on a story by Jeremy Adams (Mortal Kombat Legends franchise).
We have four brand new images from the film to share with fans. And be sure to check out our review of the film. Enjoy!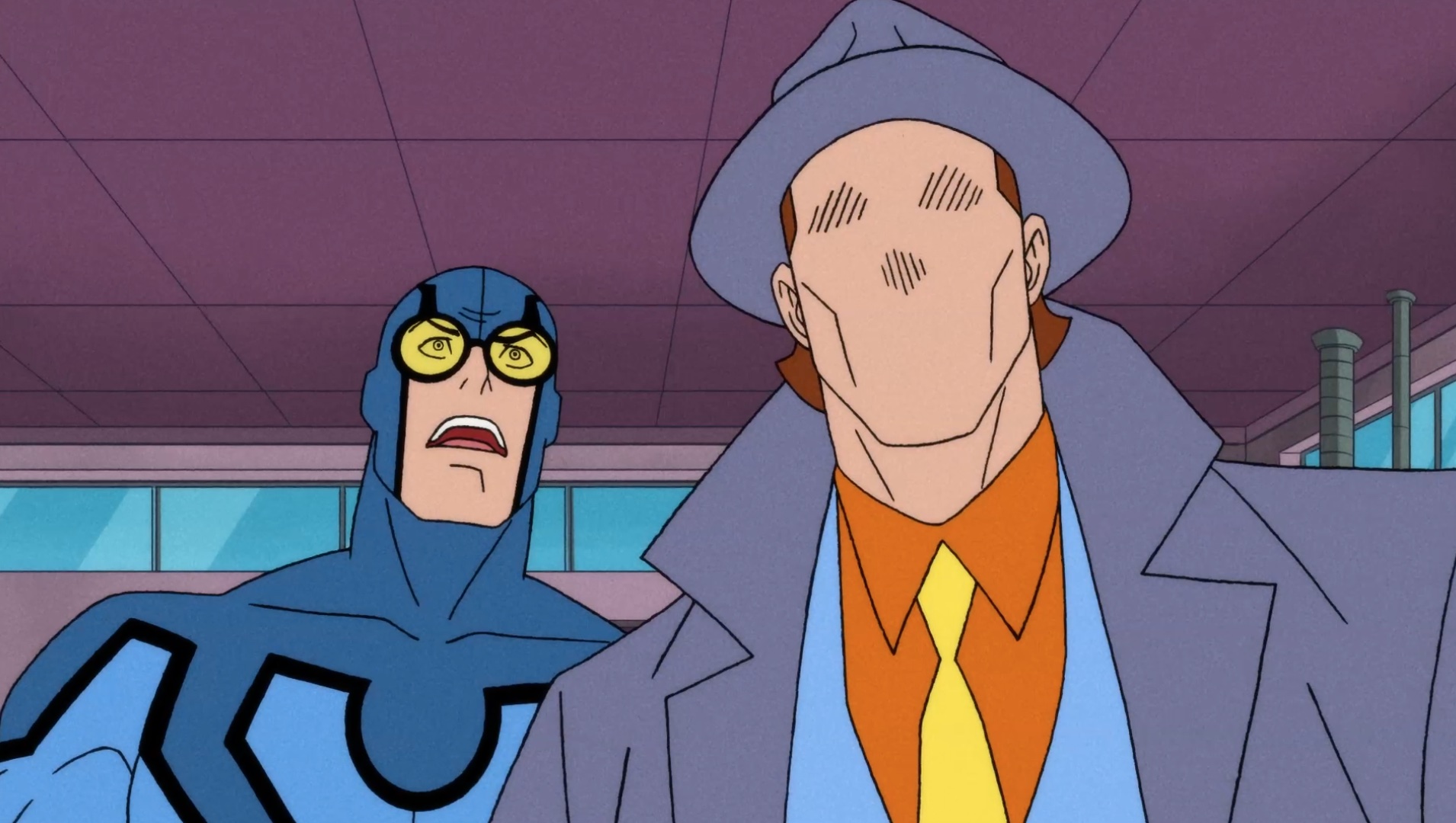 As one of the more conflicted yet effective pairings of Super Heroes, Blue Beetle and The Question must combine their individual talents to solve the mystery at hand. Matt Lanter (Timeless, Star Wars: The Clone Wars, 90210) stars as Blue Beetle alongside David Kaye (Last Week Tonight with John Oliver, He-Man and the Masters of the Universe) as The Question.
Ted Kord's Blue Beetle travels in style, skying high above traffic in The Bug. Matt Lanter (Timeless, Star Wars: The Clone Wars, 90210) stars as the voice of Blue Beetle.
Dr. Spectro shows off his prize – an enormous diamond key to setting all of his nefarious plans in motion. Tom Kenny (SpongeBob SquarePants) gives voice to Dr. Spectro.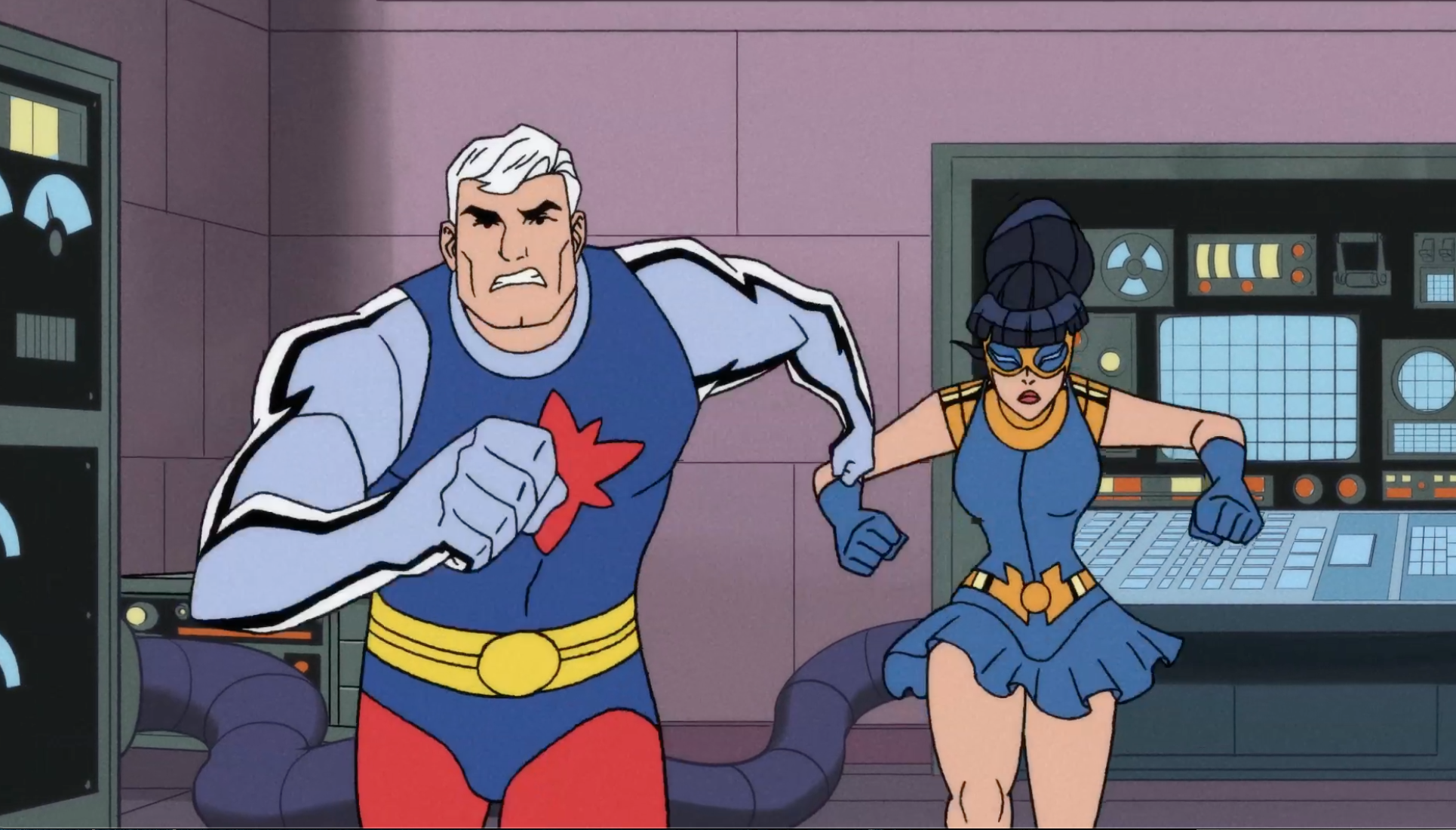 Super Heroes Captain Atom and Nightshade make their first appearance in the DC Showcase – initially under the spell of Dr. Spectro – in the Blue Beetle animated short. Jeff Bennett (Johnny Bravo, Curious George) voices Captain Atom and Ashly Burch (The Ghost and Molly McGee) gives voice to Nightshade.
CONSTANTINE and all related characters and elements are TM and © DC. © 2022 Warner Bros. Entertainment Inc.