The wait is finally over! DC Studios co-CEO James Gunn has lived up to his promise and revealed the first batch of films and television series for his upcoming DCU relaunch!
Referred to as CHAPTER 1: GODS AND MONSTERS, this first phase of the new DCU will focus on interesting and unique stories, some centering on well-known characters like Superman and Batman, and others on more obscure characters. This is just the beginning of an 8-10 year plan being put together by Gunn and fellow co-CEO Peter Safran to completely rebuild the DCU from the ground up, and create a cohesive story between films, television, animation, and gaming, and this isn't even the entirety of Chapter One, as more will come down the line.
Their plan is to use the same cast between these mediums to keep the universe connected, and anything that falls outside of that will be distinctly labeled as "DC Elseworlds." This will include projects like Matt Reeves' The Batman, Todd Phillips' Joker, and even animated shows like Teen Titans Go. And although nothing was stated about shows like Harley Quinn: The Animated Series, Superman & Lois, & Gotham Knights, or the current run of DC animated films, we can hope to assume that they would just be labeled under this new Elseworlds title as well.
Gunn did mention the four upcoming films to be released this year, and hinted at what may or may not be connected. First is Shazam!: Fury of the Gods, which is said to lead into The Flash. The Flash will be what resets everything and brings us into this new DC Universe, which starts with Blue Beetle (which I am super excited about). Then, the year will end with Aquaman and the Lost Kingdom, which Gunn specifically states will "lead directly into [their] next few projects," leading us to wonder if that means Jason Momoa's Aquaman will remain a part of this new DCU.
So, let's take a look at the upcoming slate for the DC Universe!
CHAPTER 1: GODS AND MONSTERS
CREATURE COMMANDOS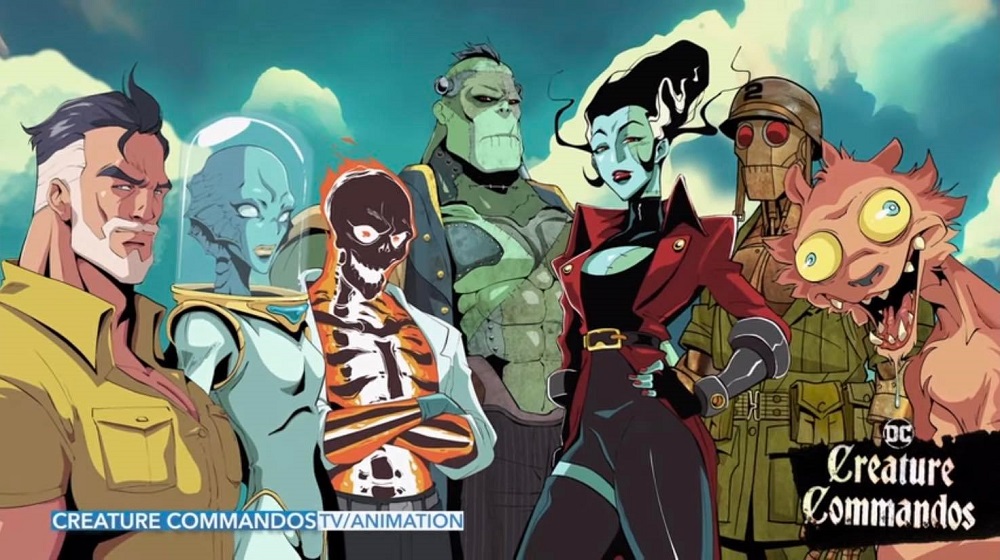 The first announcement was for a 7-episode animated series titled Creature Commandos. According to DC's press release, in the series, Amanda Waller (Viola Davis) creates a black ops team out of monstrous prisoners. Going by the image used for this announcement, we may see characters like Frankenstein and the Bride of Frankenstein, G.I. Robot, The Bogman (or possibly Bogwoman), and the return of Weasel from The Suicide Squad.
Gunn stated that their plan is to have characters (and the actors that voice them) move in and out of animation to live action to keep the continuity, so we may get to see some of these characters in live action eventually.
WALLER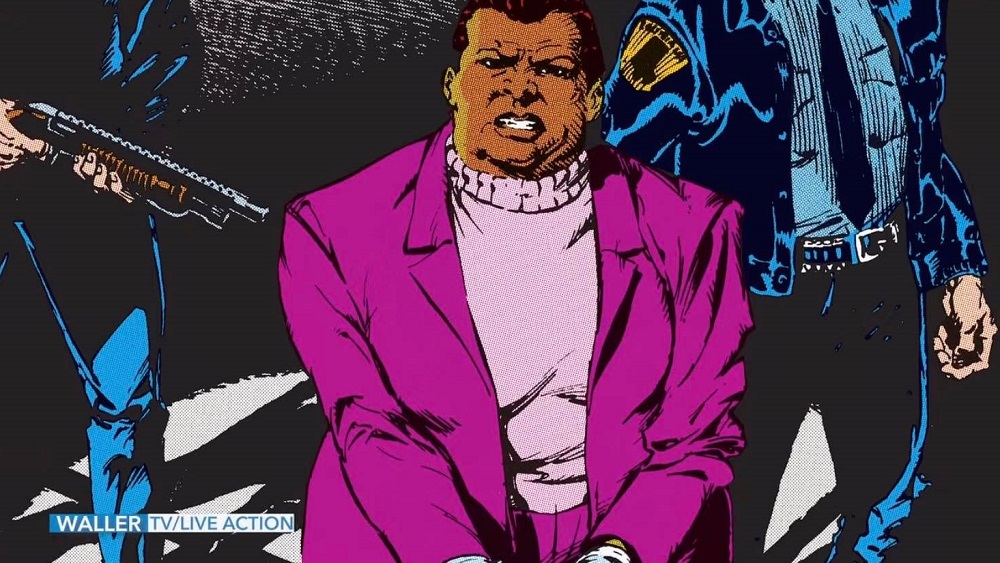 And speaking of Amanda Waller, this will be a live-action TV series from Christal Henry (Watchmen) and Jeremy Carver (Doom Patrol) that will see Amanda Waller, being reprised by Viola Davis, team up with members of Team Peacemaker. Does the inclusion of this mean we will get more possible seasons of Peacemaker as well? It wasn't stated, but I'm hopeful.
SUPERMAN: LEGACY
This next one is the first film in the new slate, and is being touted as the "true beginning of the DCU." Currently being written by James Gunn himself, Superman: Legacy will likely follow a younger Superman, in the early days of his career as the Man of Steel. This is what Gunn had previously stated about his plans for the character. And according to the press release, it will focus on Superman balancing his Kryptonian heritage with his human upbringing.
It's also the only project with a confirmed release date and will be coming out on July 11, 2025.
LANTERNS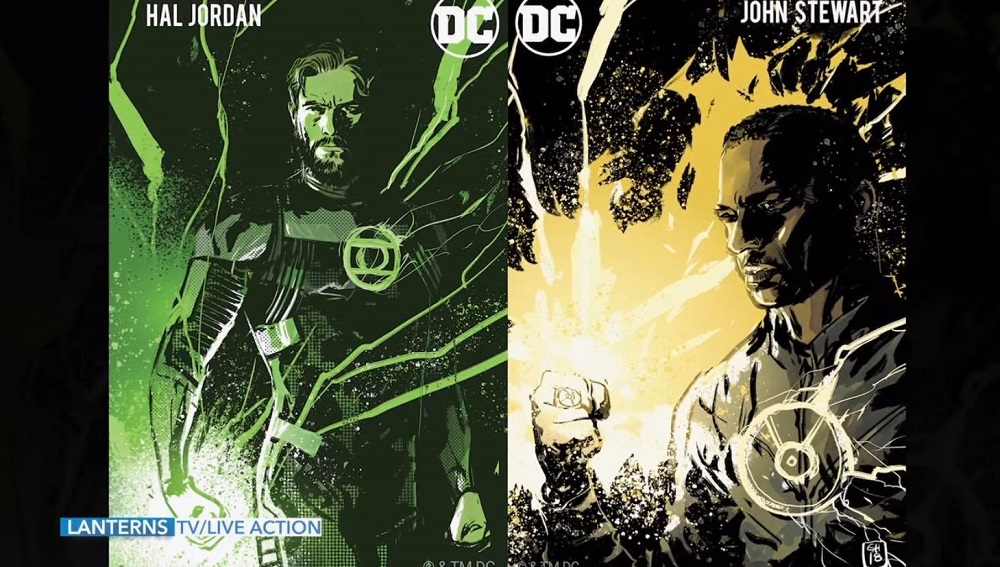 Described as a "big, premier HBO television series," Lanterns will follow Hal Jordan and John Stewart and will be in the vein of True Detective, with a couple of "space cops watching over precinct Earth." Gunn stated there will be other Lanterns sprinkled in throughout, as well. In the series, Hal and John "discover a terrifying mystery that ties into [the] larger story of the DCU."
THE AUTHORITY
The next film will bring The Authority, from DC's WildStorm imprint to the big screen. Gunn went on to say that "The Authority is a group of superheroes who think the world is broken and want to fix it, by any means necessary." This sounds similar to Peacemaker's mantra of peace at any cost. Could he pop up and join them? You never know.
PARADISE LOST
This will be a television series about Paradise Island, also known as Themyscira, the homeland of Wonder Woman. Gunn described it as "like Game of Thrones with Westeros, but with all of the inhabitants of Paradise Island." This drama will focus on the genesis and political intrigue of an island of all women.
Will we see Gal Gadot's Wonder Woman return for this series, or possibly some of the other characters from her movies, or will we get a brand new version of the character? Or will she not even be in it at all? It's unclear at the moment, but hopefully, more details will be revealed soon.
THE BRAVE & THE BOLD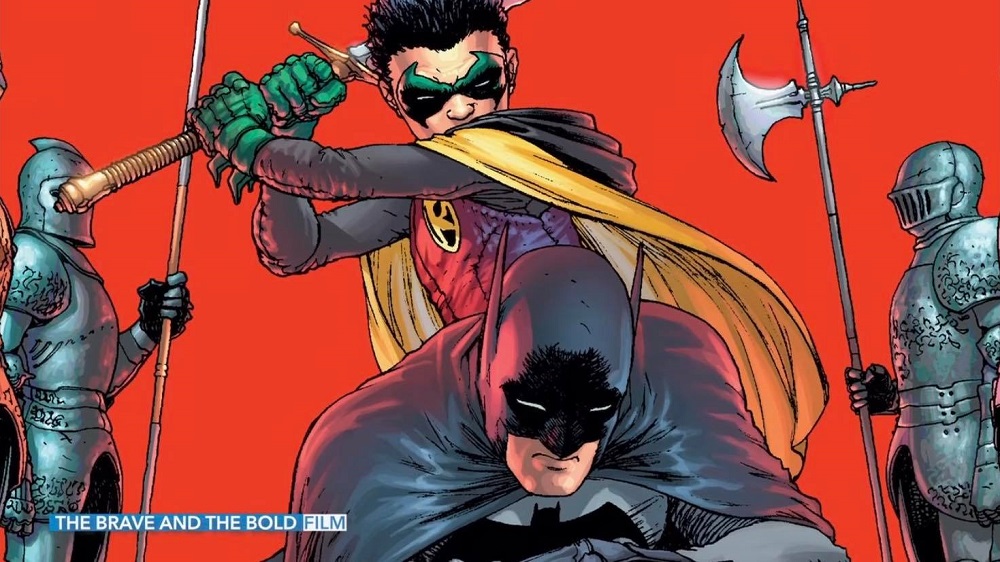 The DCU's Batman will find his introduction in a film version of Grant Morrison's The Brave & The Bold, which will see Batman teaming up with his son, Damian Wayne aka Robin. This will serve as the beginning of the Bat Family in the DCU.
BOOSTER GOLD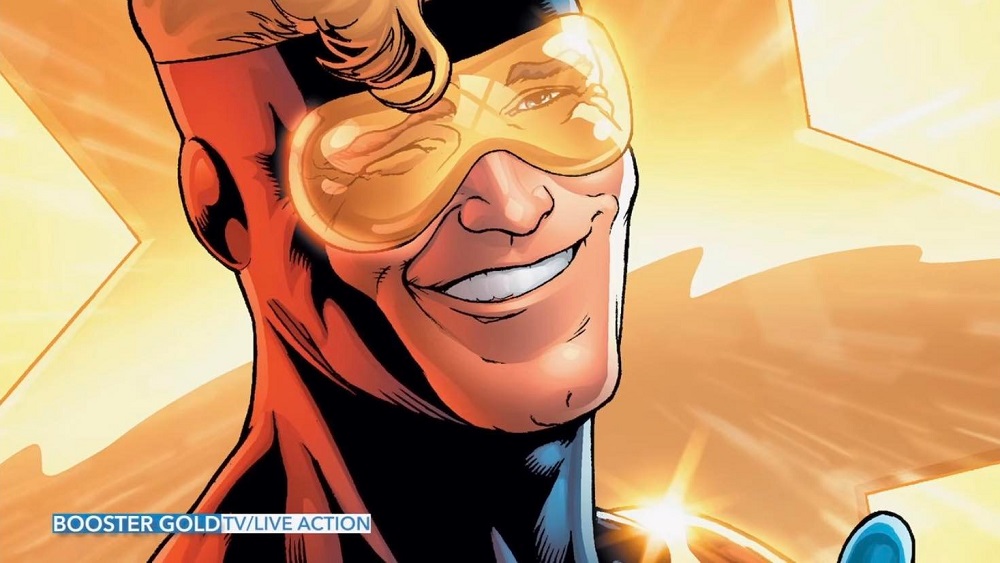 That's right! Booster Gold is getting his very own live-action TV series for HBO Max and will follow the superhero wannabe from the future who travels back in time to make a name for himself. This announcement makes me hopeful for an eventual Blue Beetle and Booster Gold team-up, now that they'll both be in the DC Universe.
SUPERGIRL: WOMAN OF TOMORROW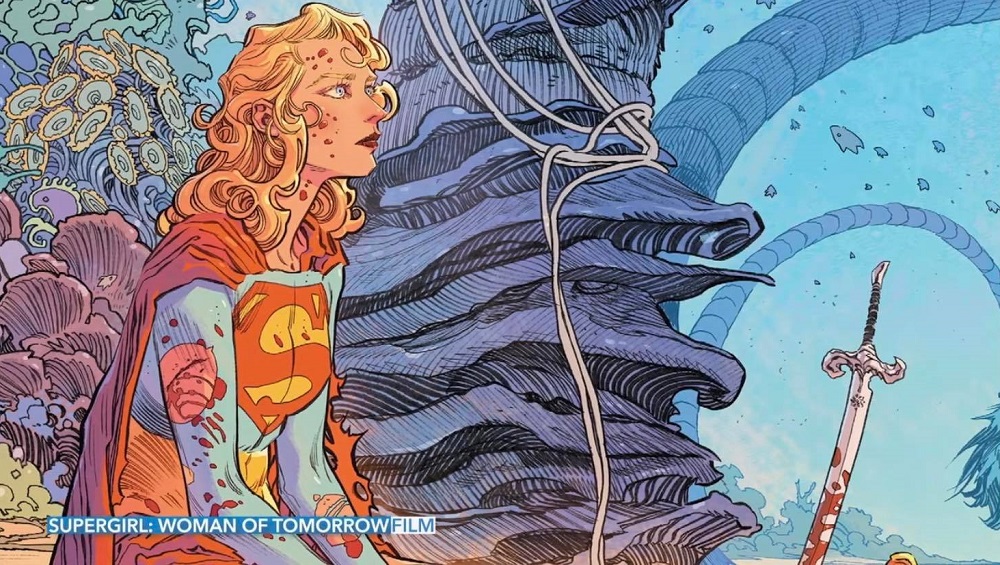 Supergirl: Woman of Tomorrow will adapt the recent Tom King comic series of the same name to bring us a "big, science fiction, epic film," with a Supergirl who's a much more jaded character than her cousin, Superman.
SWAMP THING
The final announcement for the first portion of Chapter One of the DC Universe is a big screen version of Swamp Thing, which will be a dark horror story that will tell the origins of this fan-favorite character. James Gunn says "although it's tonally outside of the rest of the DCU, it will still feed into the rest of the stories."
James Gunn finished things off by saying how excited he is to bring fans these stories, that storytelling is the most important part of this new relaunch, and how his goal is to make sure that the vision of the directors, the writers, and all of the other creators is unique and special.
I hope that stays true, as they've got some really interesting projects lined up for us.
Let us know in the comments which of these announcements you're most excited about!